Valentine's Day Catalog 2021- Our Newest Additions Of Luxury Gift Hampers
Love doesn't really need a special day to be celebrated; love, affection, and care should be celebrated each day. However, it is about that time of the year when you spot everything heart-shaped around, and there's a light breeze whispering in your ears - Love is in the air! This is your chance to adore your beloved with a well-chosen romantic gesture they will cherish forever. A Surprise Gift Hamper, better when it's cuddled in the lap of luxury. We have an enchanting selection of Valentine's Day Hampers, and we are proud to present the handpicked Valentine's Day Catalog 2021- Our Newest Additions of Luxury Gift Hampers.
This hamper celebrates love like no other. Red Roses, Spray Carnations, and Chocolates - your beloved will be moved by this gesture.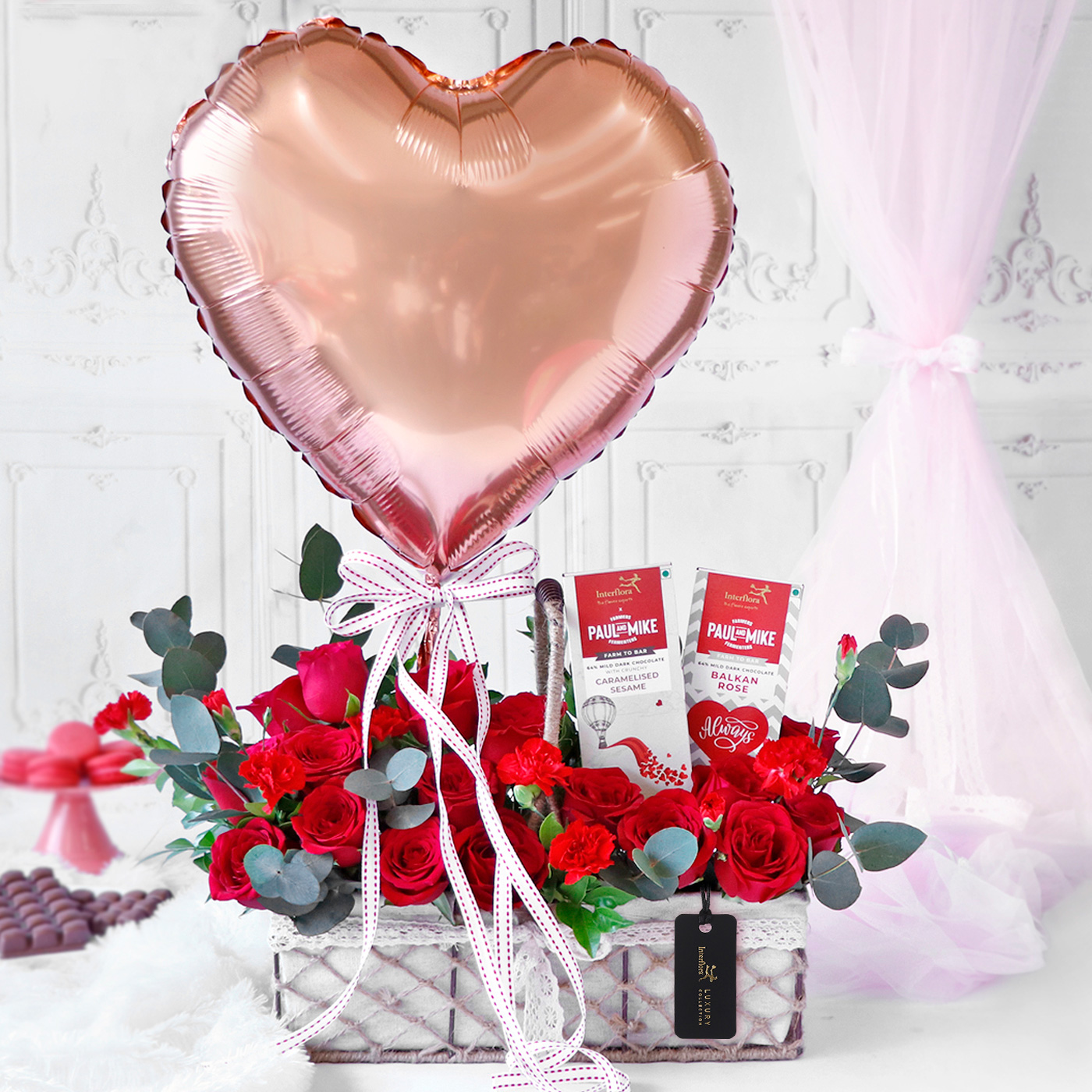 Can't stop humming the Beyonce song after reading the title? Well, this hamper is romantic and luxe to the t; enough to make bae blush.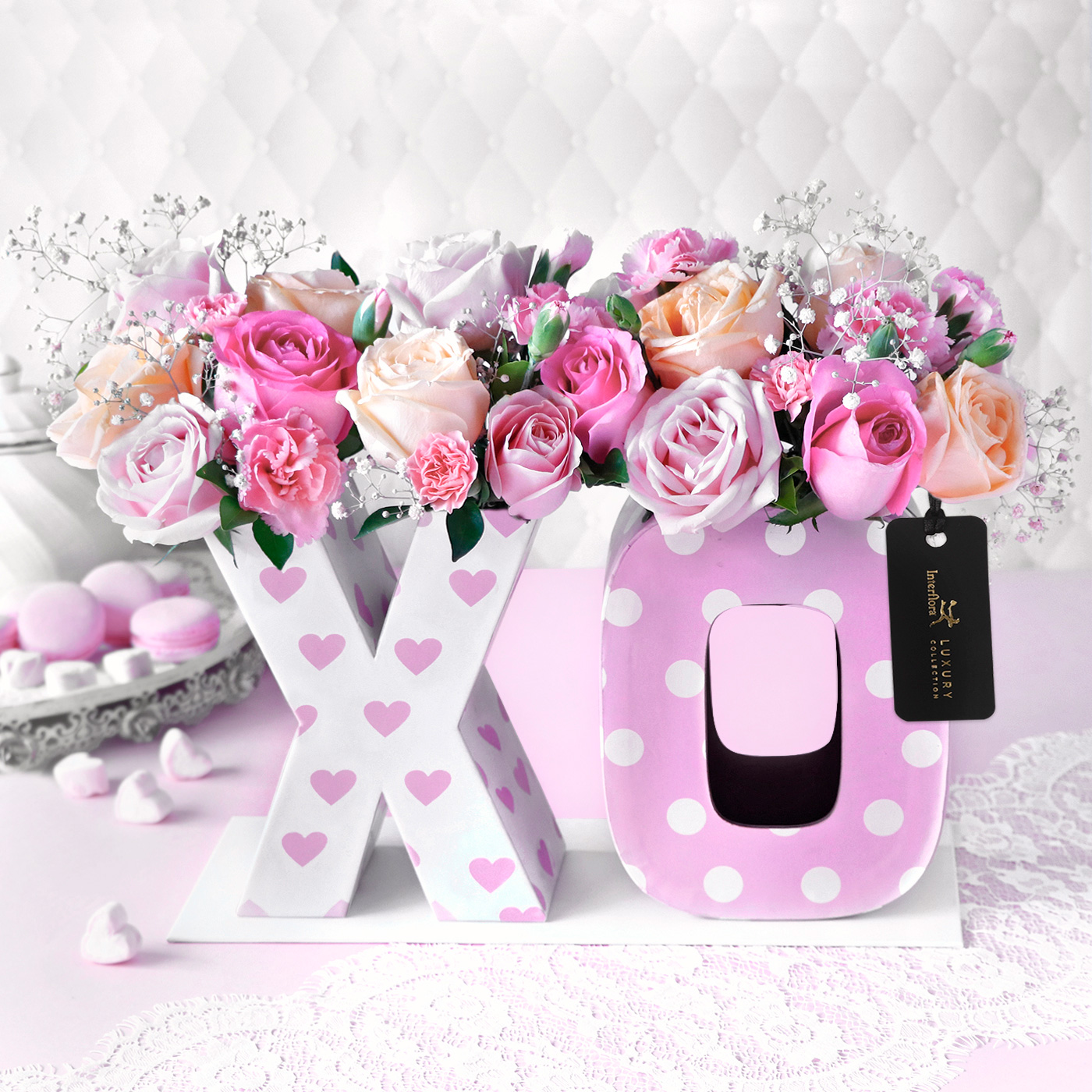 Your precious affection, signed, sealed, and delivered by Interflora!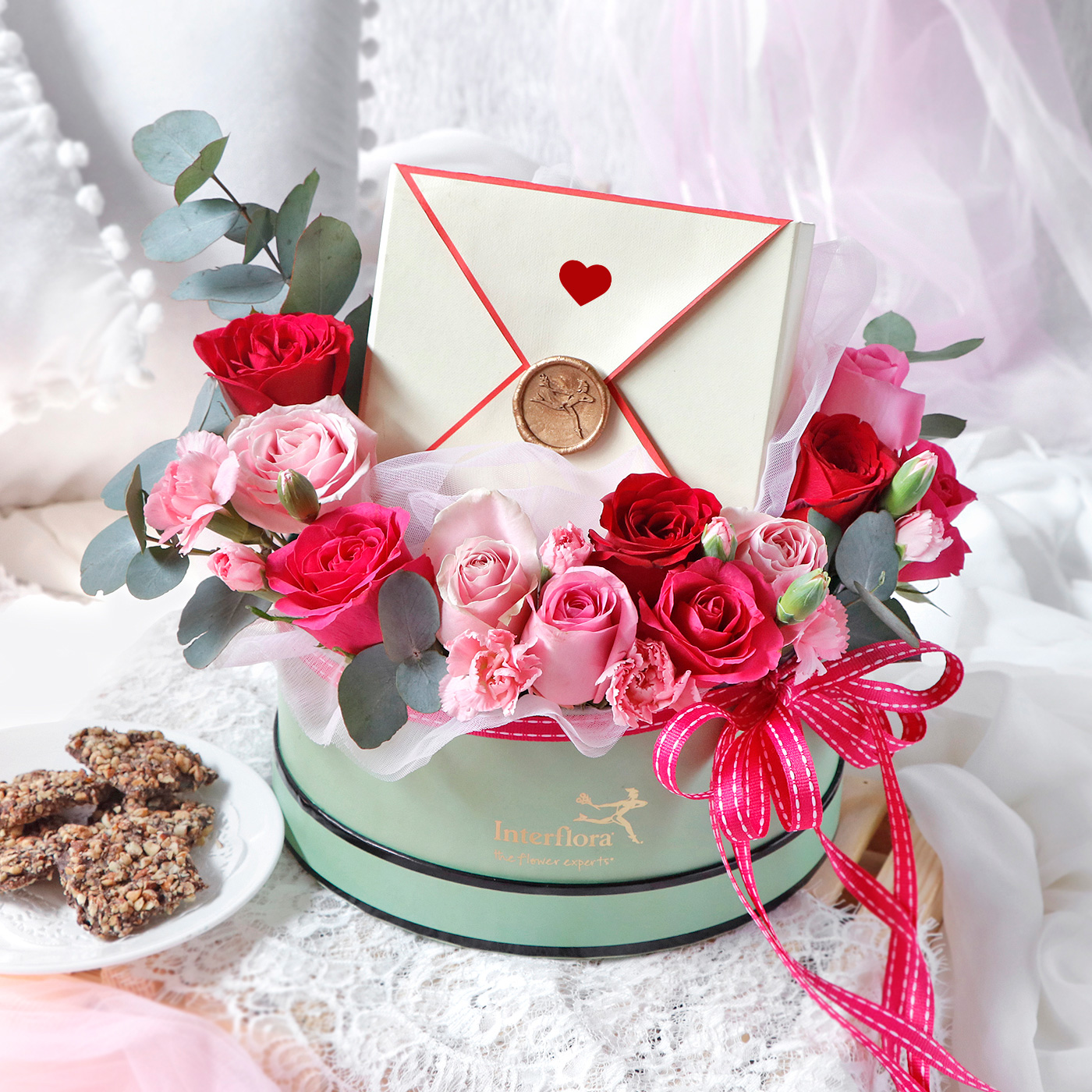 With sixty-eight stems of radiant red roses, spell love like never before!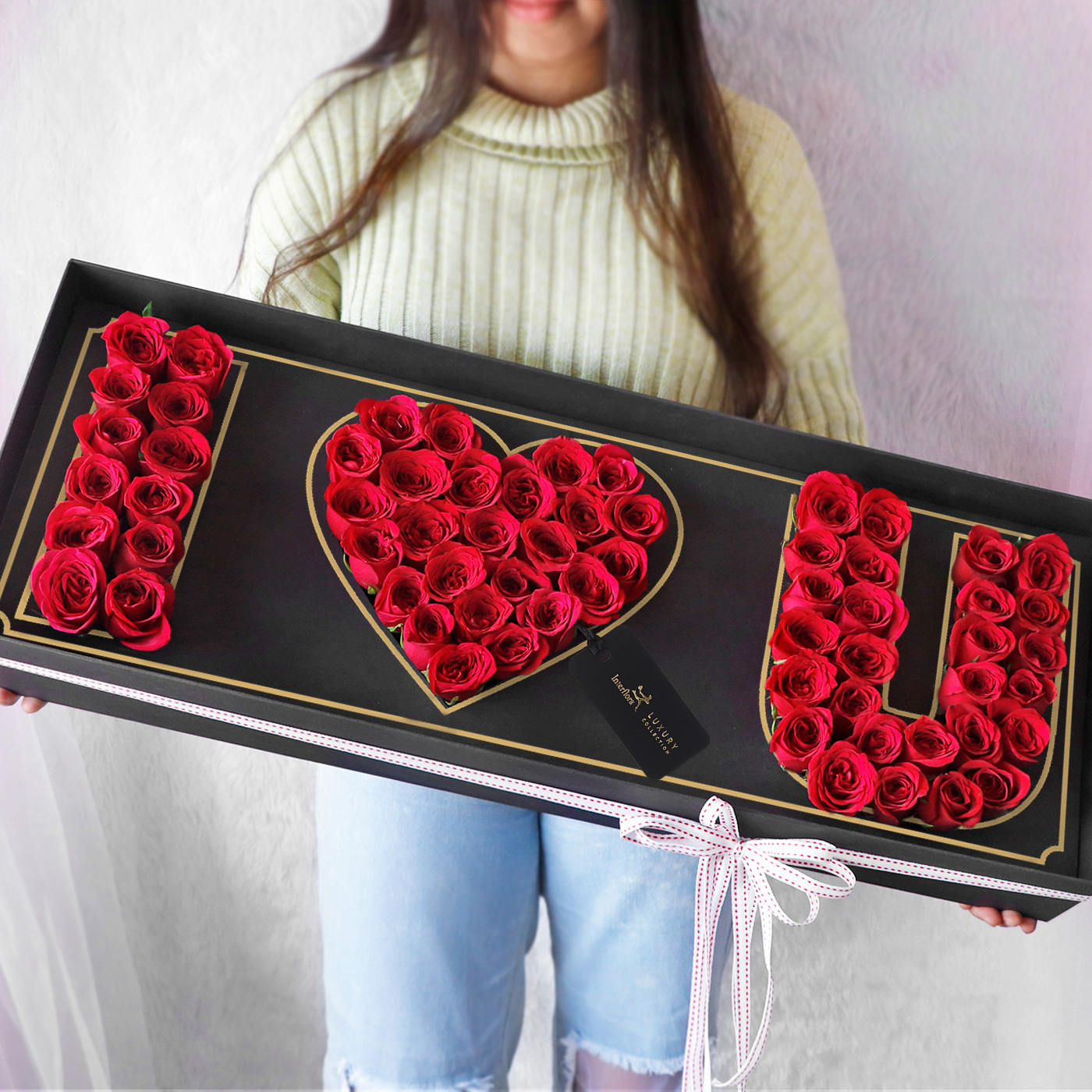 This hamper brings love straight from the city of romance. Surprise your beloved with some classic french treats and the sweetest roses from the luxe lot. Wake them up in bed with this precious hamper for those extra cuddles.
Redefine "pretty in pink" with this exclusive hamper wrapped up in love. Say "I Love You" to your lady-love with this adorable gesture.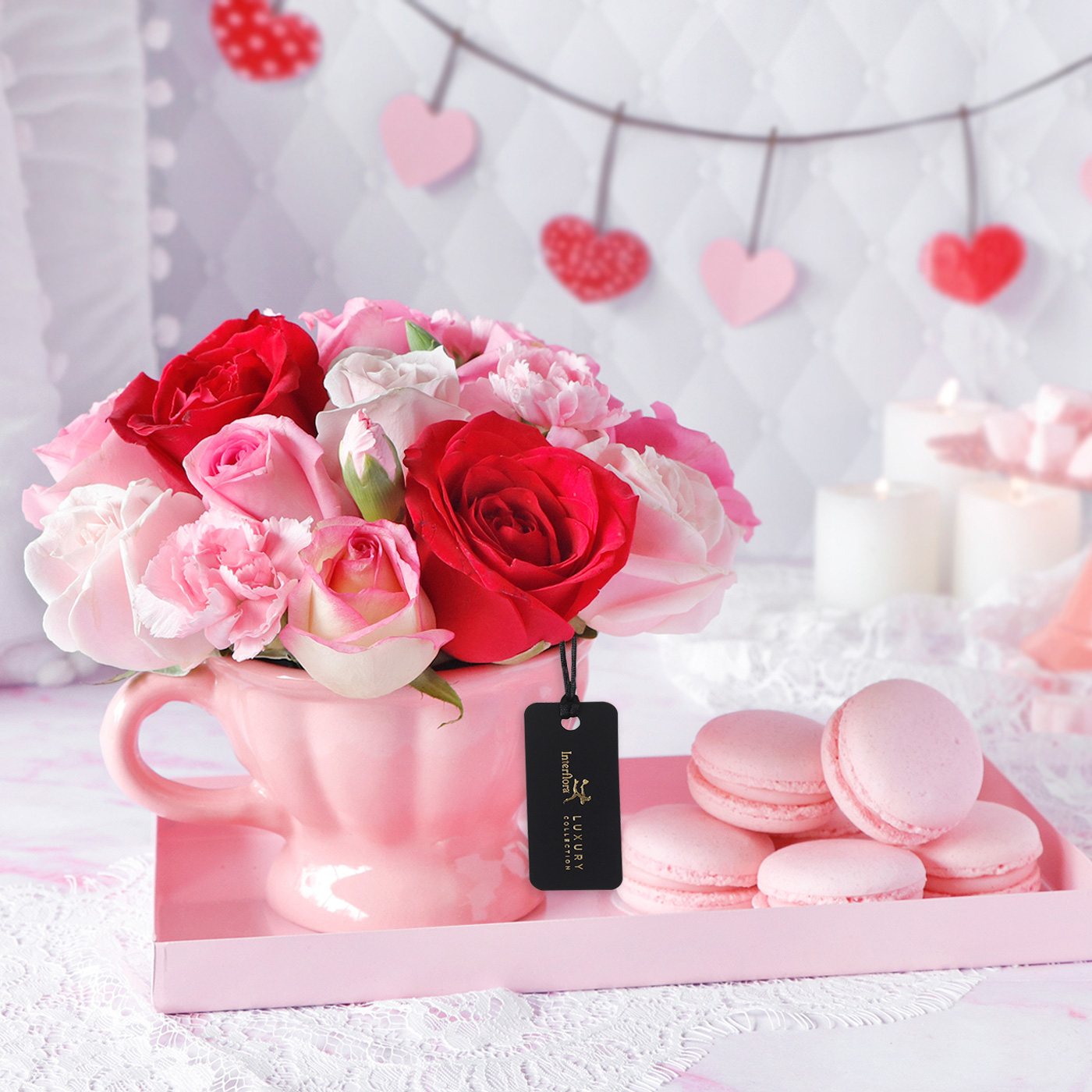 Go big or go home, right? This hamper is synonymous with "extravagant," and the love of your life deserves nothing less than this. Don't be afraid to go all the way when it comes to showcasing your affection; yes, do it with hundred and forty-one stems of roses!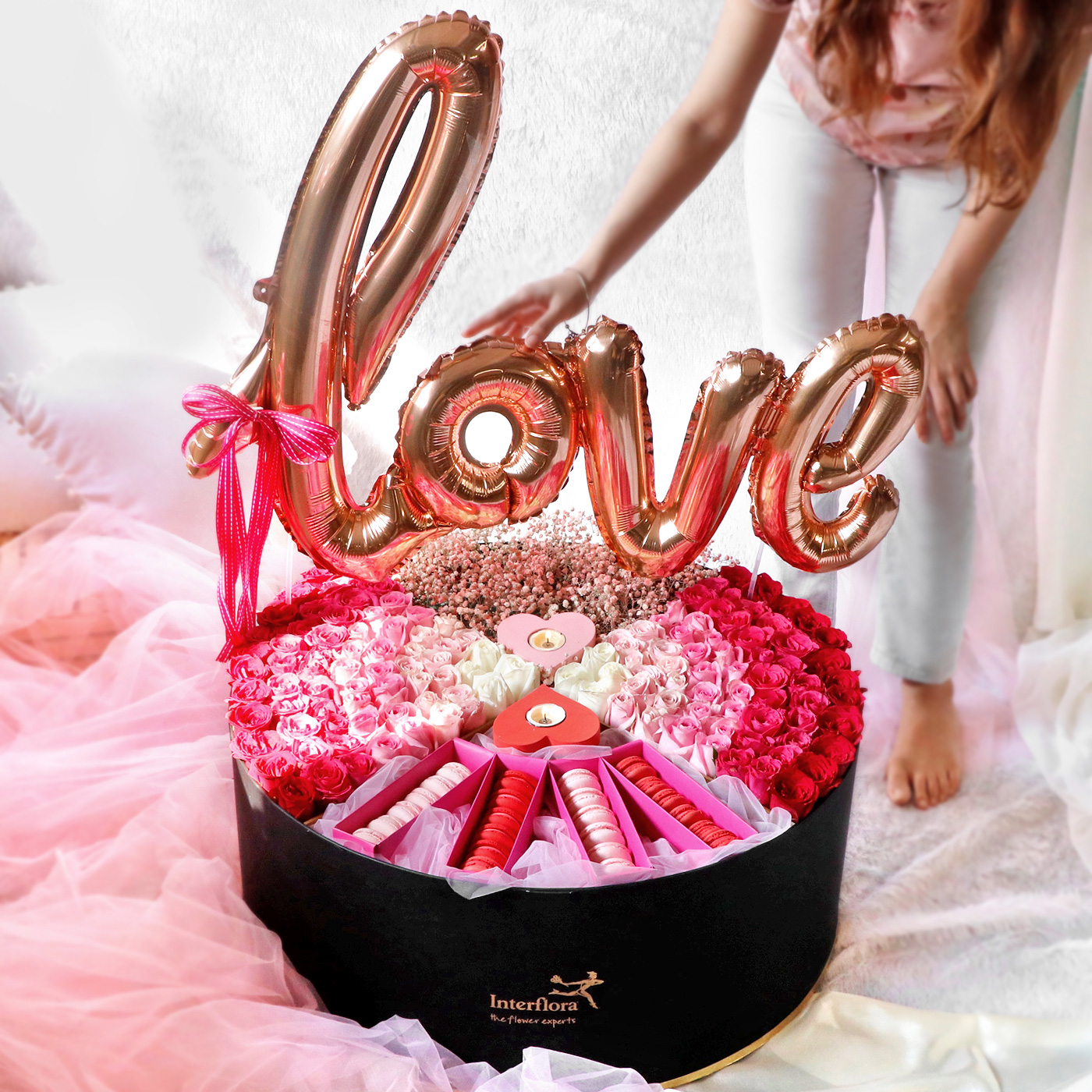 Let your beloved wake up to the most beautiful surprise on Valentine's Day with this exclusive hamper ideal to be kept in the Eden Gardens.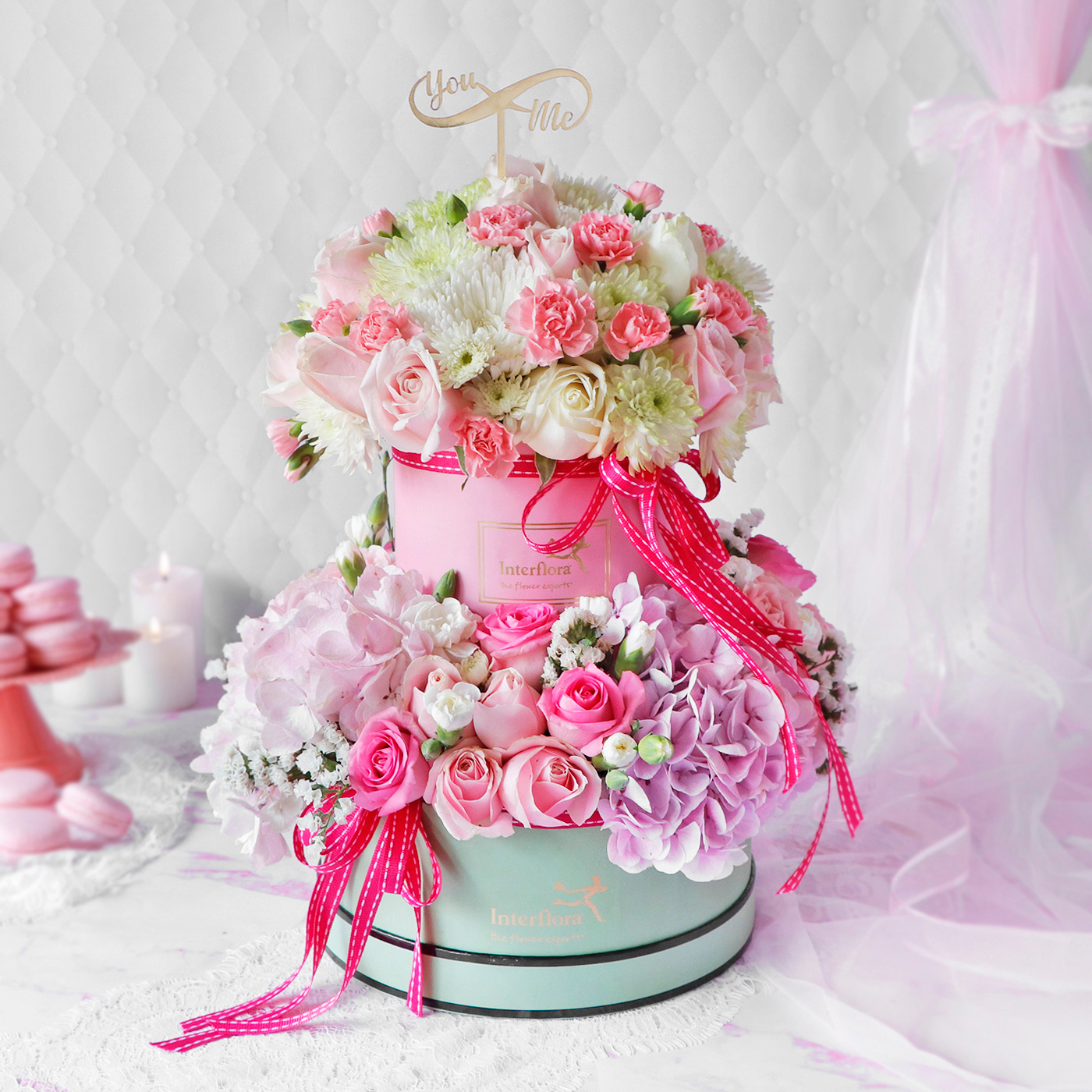 Say no more! This hamper will express your heart's desire.
Now that you have a magnificent list to select from go ahead and make your partner fall in love with you all over again!