A wedding is a once in a lifetime event, and everyone has a dream of making it big. The planning starts months before, for family members along with the bride and groom. Everything is made to look perfect right from the attire, jewellery, food to the entire setup. Apart from all other setups, the décor for the wedding night has its own importance, as this will be the most memorable night for the couples. All the couples wish to have their rooms decorated most pleasingly as per their taste. Here are some suggestions that you can keep in mind while decorating your or your loved ones' room.
1. Canopy with Exotic Flowers for European Style Wedding Room Decoration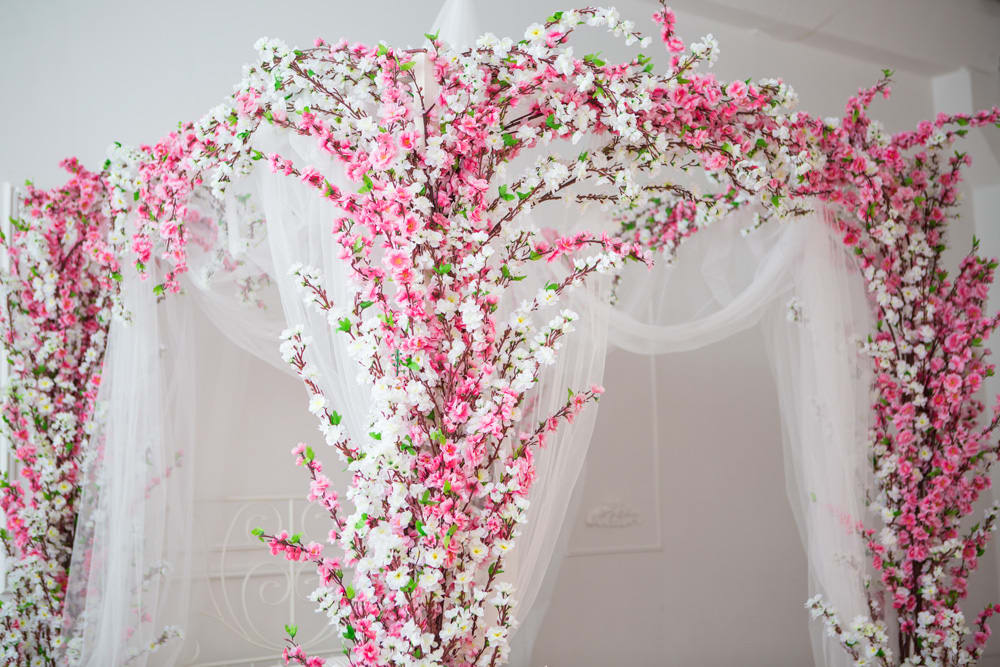 If you believe in the minimalistic, this option is for you. Create a canopy above the bed with white satin curtains and decorate them with generous white flowers combined with blue, purple or pink coloured flowers. You can choose the spray carnations and oriental lilies, clubbed with steel grasses to turn your little space into an exquisite white flowered garden. You can also make the moment feel more romantic by getting a beautiful tiara created for the bride.
2. Cutely Lit Flower Carpet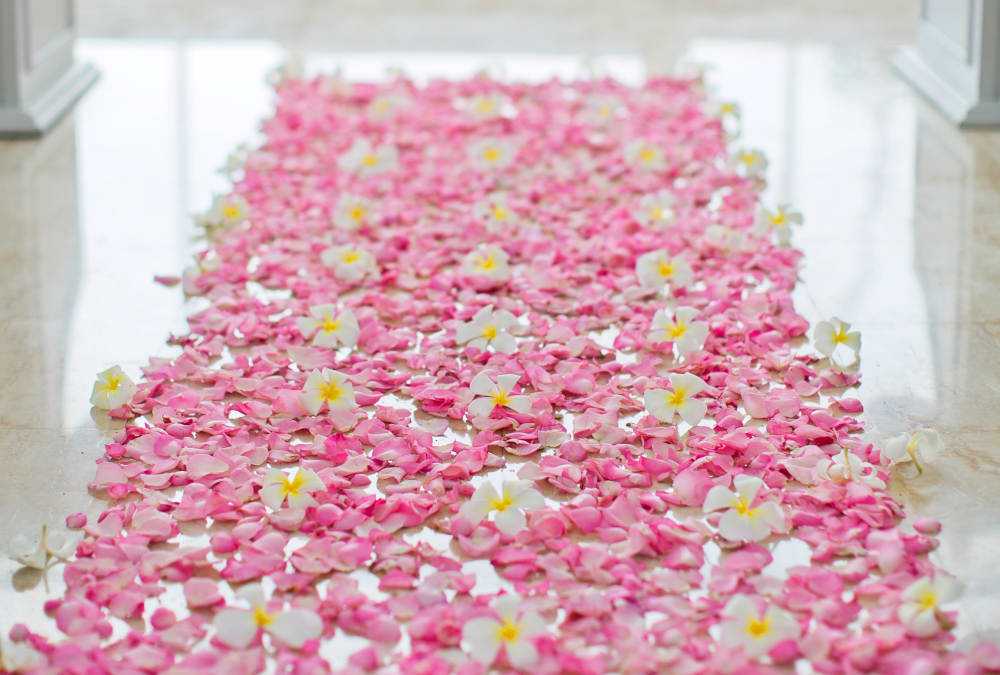 When heading for the room decoration for your wedding night, make sure to give your partner or the couple a red carpet feel. Create a mesmerising flower carpet on which the couples will walk together as man and wife for their 1st wedding night. This wedding night décor idea is sure to impress the couples. You can also choose to gift the bride a luxury flower arrangement to make the moment feel even more blissful. Opt for a huge bouquet of pink roses as they represent elegance, grace and softness.
3. Flower Chandelier for Modern Room Decoration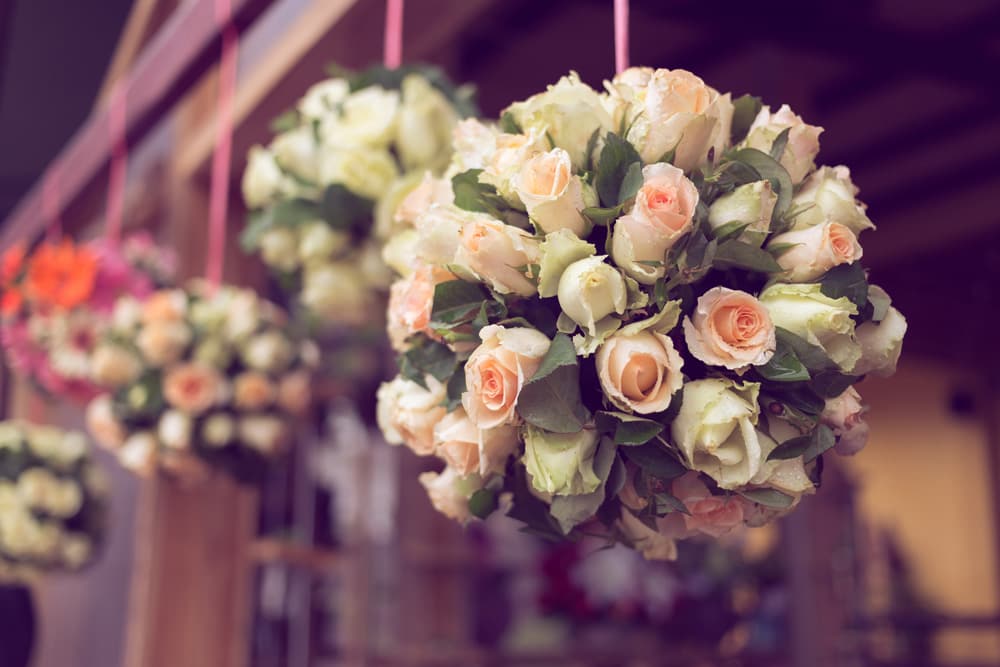 If you want to make it a bit extravagant, then go for this option, as flower chandelier on top of the bed is sure to create that awesome look and feel for the entire room décor. Make it even more stunning with exotic flowers such as orchids, lilies, roses, carnations and so on.
4. Steal the Show with Flower Lanterns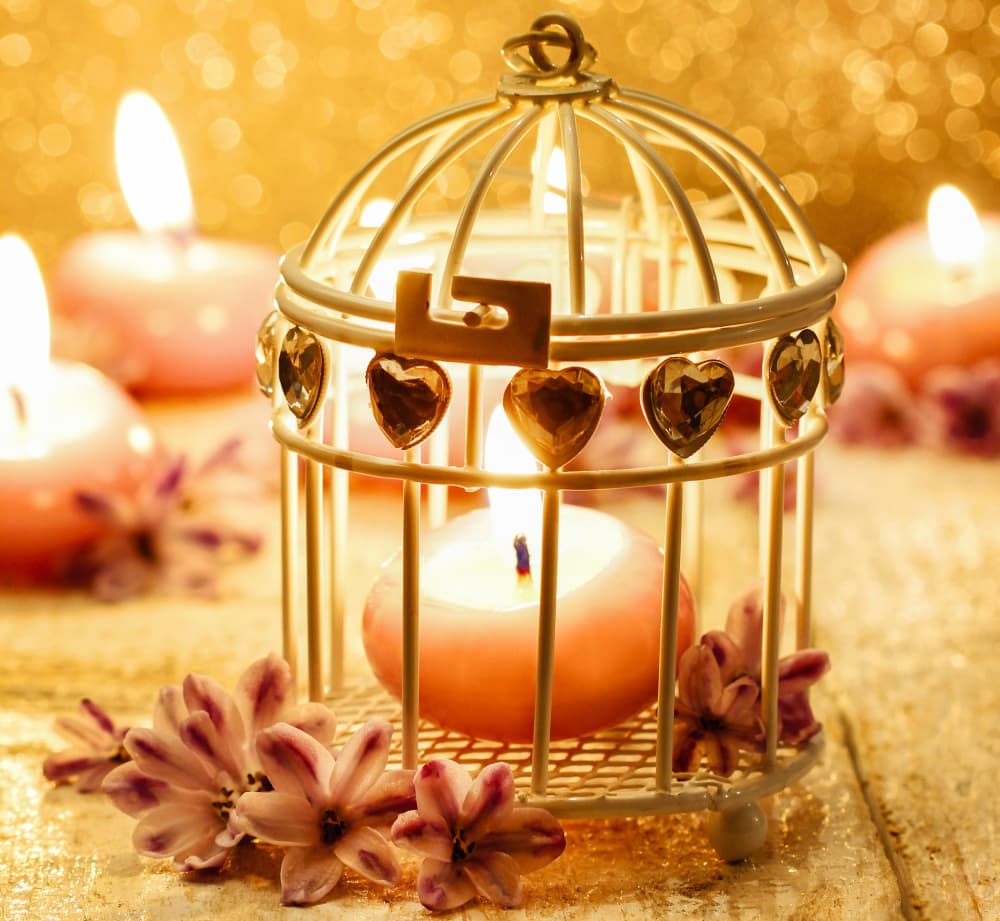 If you find the roses overtly dramatic or clichéd, you can go for floral lanterns option to keep things subtle and royal at the same time. Hang these beautiful floral lanterns from the room ceiling at sufficient distance. You can choose a variety of flowers like sweet lilies, sweet williams, carnations and peonies of different colours to make your room look extremely different and beautiful. To add to this beautiful decoration, you can light it up with candles, and it will surely take her breath away.
5. Modern Wedding Bedroom with Loving Birds and Red Rose Flowers
This decoration is another way of keeping it simple, yet breathtaking. The romantic red roses along with white swans and furnishings are sure to make the room feel full of love. You can also enliven the ambience with some scented candles and decorate the bed with hearts made of red rose petals for that extra charm.
6. Classic Wedding Bedroom with Multiple Colours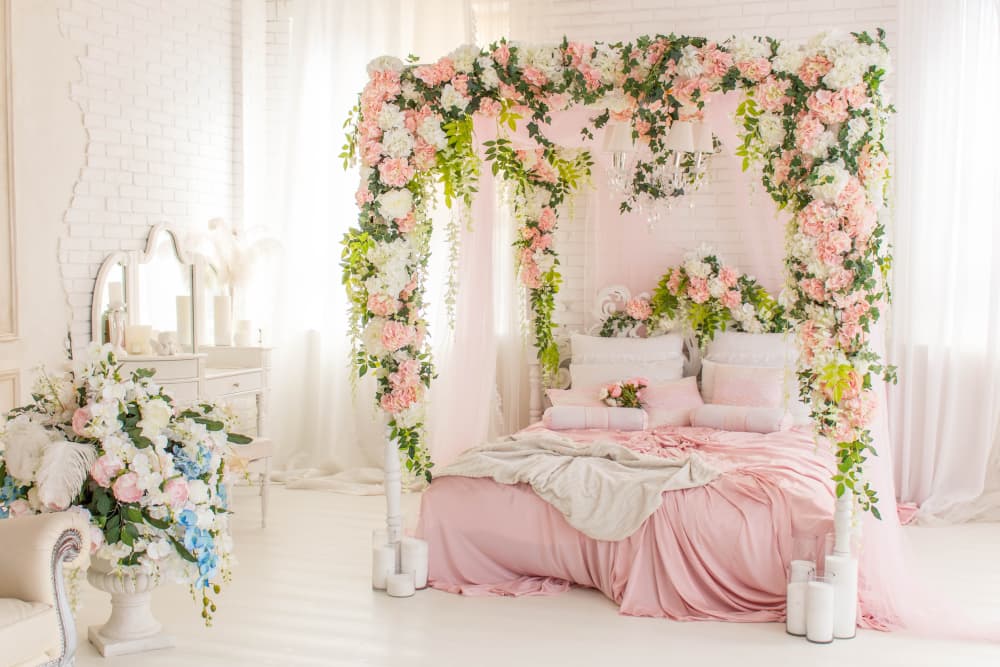 So you like things done differently. No worries, here is the perfect option for you. You can make a style statement with the exotic range of international flowers of different hues. Decorate the room subtly with roses, kaminis, orchids, freesias, and spray carnations. Line the bedsides and side tables with these delicate flowers and your efforts to add intricate details to the décor will not go unnoticed.
7. Make it a Tulip Affair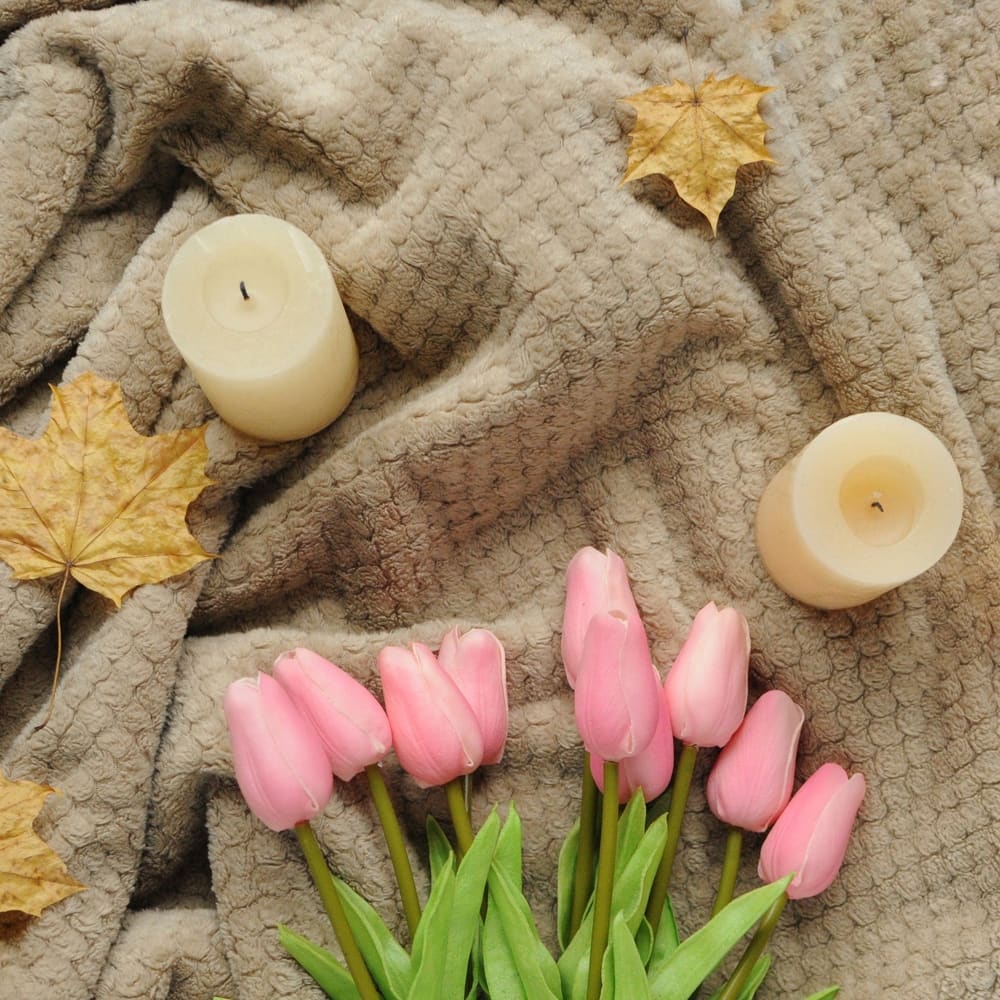 Tulips is a perfect way to express your love. The Tulips mean 'Perfect Love' and can be a great choice for the décor. Pick different coloured tulips from its large variety and turn your room into an exotic location. Team these tulips with scented candles to make the room feel romantic and just right for the wedding night.
So, go ahead and pick the option which suits you and your partner perfectly. Before making any choices do keep in mind your partner's preferences and likings. Make sure they are not allergic to a particular fragrance or flower.