April 25th, 2018 was the most important day for the affluent professionals who made it big in the wedding industry for the last one year. It was an award ceremony held in the luxurious Taj Mahal Palace in Mumbai. The who's who from the wedding world were present at the event. And Interflora was assigned the task to make the venue carry a spellbinding and stunning look. For the event, we picked bloomers that were famous for their rich, enticing look and elegant feel. So we used florals like hydrangeas, shades of roses, cymbidium orchids, lilies, palms, eucalyptus, tulips, vanda or Singapore orchids to accentuate the look and feel of the venue. With our flower beauties, the designers had a ball time creating their concept table. The beautifully and creatively designed tables complete with aesthetics like chair tie-backs, cutlery, napkin rings, linens, looked a sight with our flowers.
Exotic Floral Decor for Tables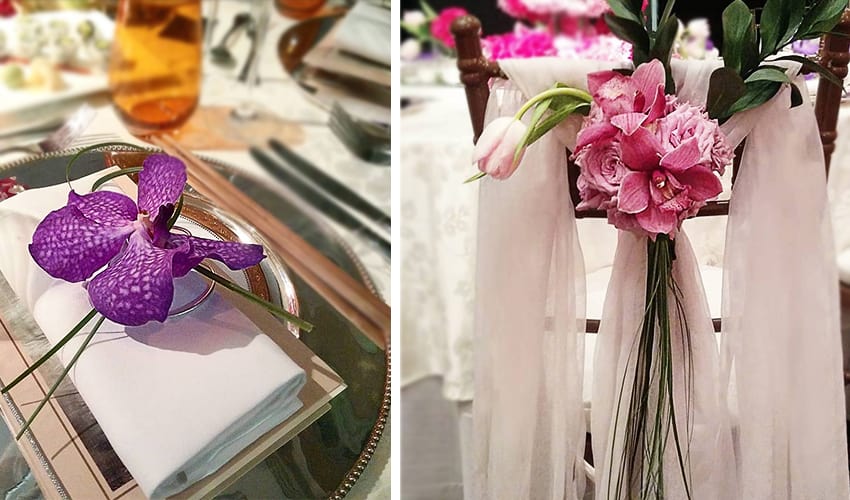 We were quite excited about this project, more so because we got to add an element of attraction to concept tables created by master designers. There were various designers namely Shivan and Narresh, Shubhika Davda, Nachiket Barve, Nikhil Thampi, etc., who created designs for two tables each based on their recent wedding collections. We accentuated their designed tables with a wide range of flowers placed beautifully at the centre.
Arpita Mehta's Floral Design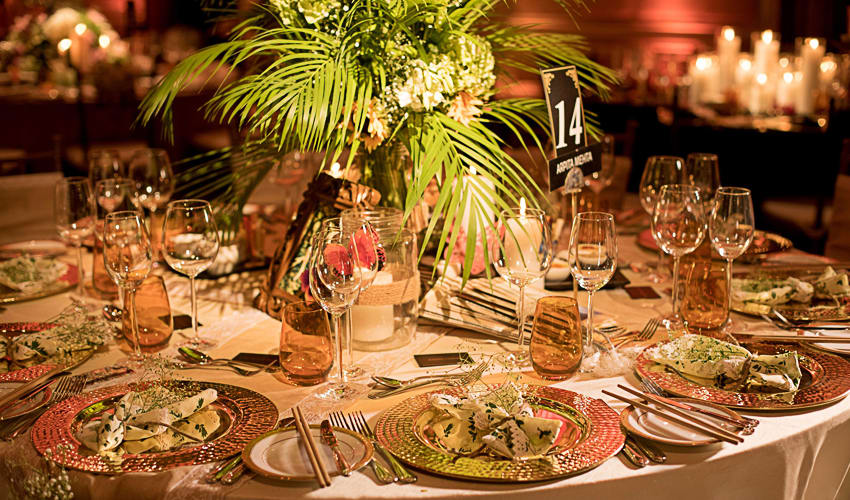 Arpita Mehta used sunflowers and baby's breath along with greens to highlight her earthy and magic inspired table.
Shubhika Davda's Foral Design
Shubhika Davda's table, inspired by a modern-day bride, had pretty pink roses and carnations.
Natasha Dalal's Floral Decor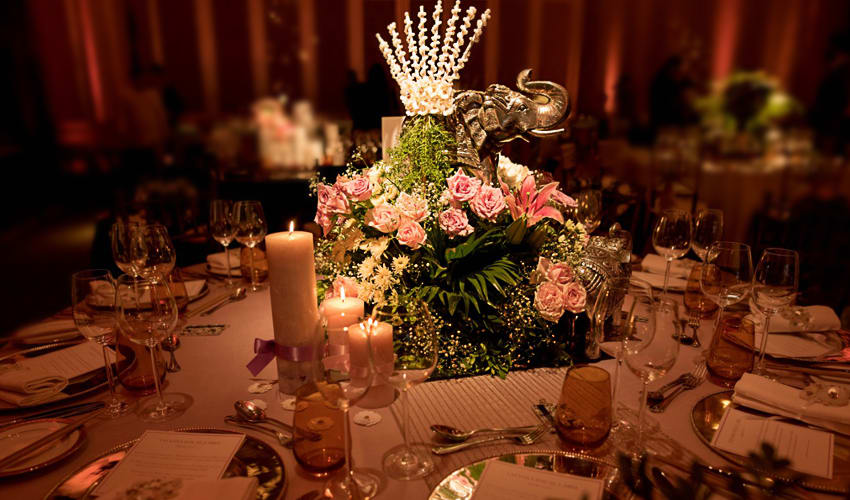 Natasha Dalal's tables resembled the ones in British Raj with pink roses, orchids and carnations adding the romantic element.
Nishika Lulla's Floral Decor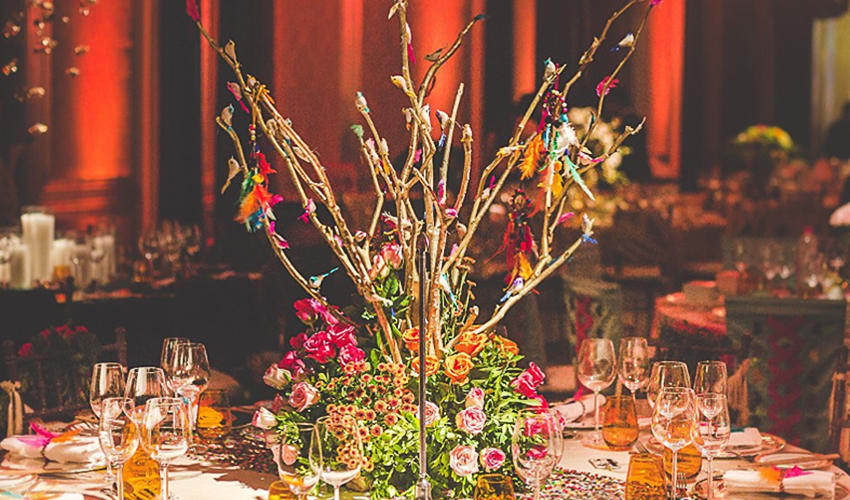 The Bohemian styled tables of designer Nishika Lulla looked apart with dry twigs surrounded at the base with pink, orange and yellow flowers.
Floral Arrangement by Shivan and Narresh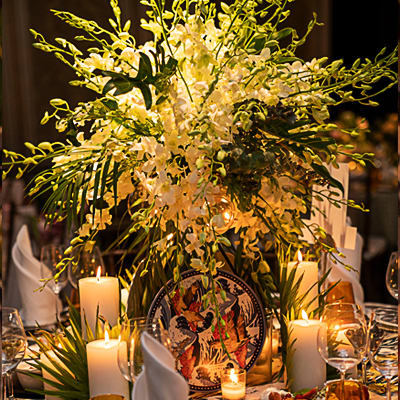 The islands of Praslin and La Digue inspired concept table of duo Shivan, and Narresh had an exotic arrangement of white flowers with tropical leaves.
Gradient Foral Arrangement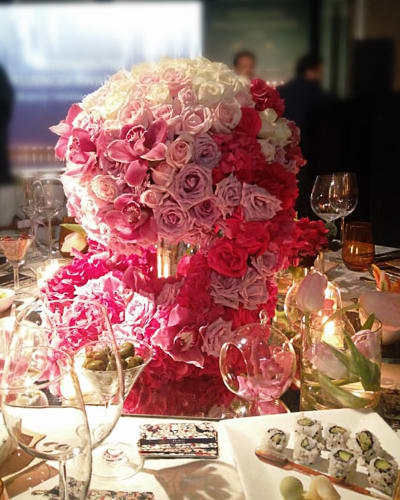 The showstopper in our creation was the gradient flower setup. We created a striking colour fading effect with bunches of different shades of roses and cymbidium orchids. They were arranged like shades a painting with colours melting into one another. Our floral decorations in collaboration with the designers received as many accolades as the event did for its sheer grandness.