"Let us be grateful to the people who make us happy; they are charming gardeners who make our souls blossom - they are Moms" — Marcel Proust
She has devoted her entire life to make you the priority in everything - come to think of it, where would we be without mom's love and support? She is always by our side showering us with unconditional affection.
Her smile is as precious as red Roses in spring, her voice is as soothing as a field of Dandelions floating in the summer air, and her smell is as comforting as freshly bloomed Jasmines. Moms are precious souls that nourish us throughout our lives with their wisdom and care, now it's time to do something grand to thank the most special person in our lives. Introduce her to floral extraordinaire by turning Mom's Home into a Floral Paradise on Mother's Day, how to go about it? Here are some ideas -
A Thousand Roses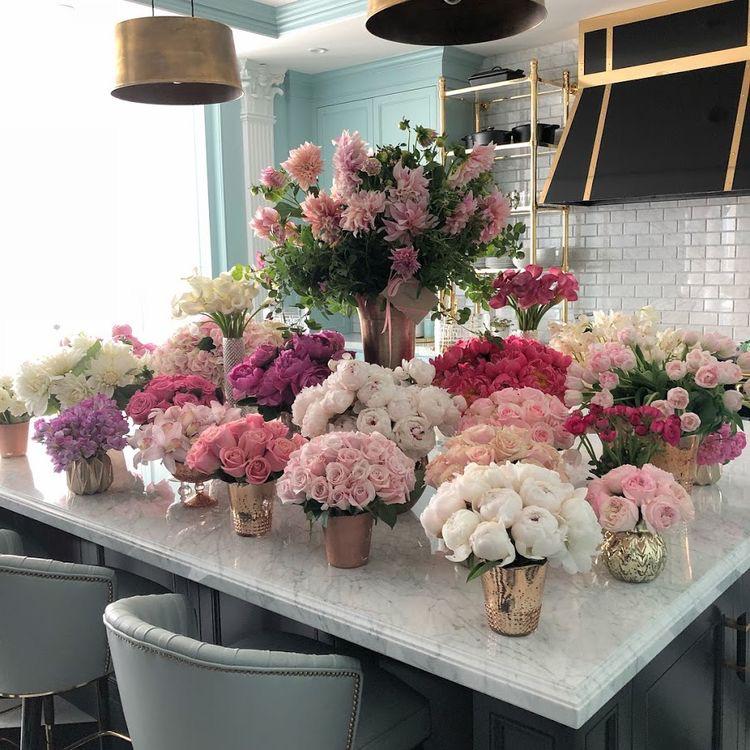 Let her stroll into the Eden Gardens - wake her up in the morning or give her a wake-up call, make sure that her eyes are closed, once she walks into the living room/dining room, she'll be mesmerized by a thousand Roses placed in beautiful vases - a floral surprise she will remember forever. You can do it yourself from selecting all the vases to ordering the flowers or you can rely on The Flower Experts to create this floral extravaganza for mom.
A Pink Paradise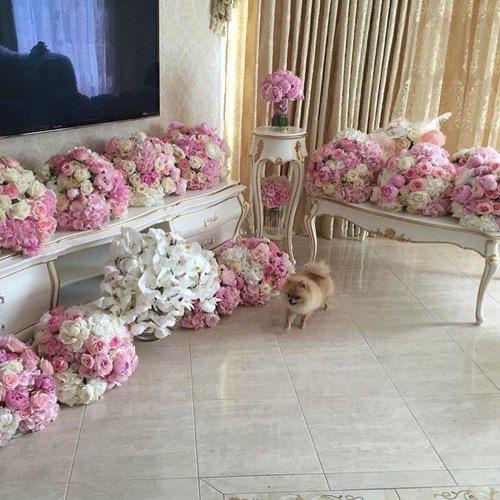 This one's ideal for the living room - Pink is the color of eternal beauty and grace, the most popular color of flowers sent on Mother's Day because it best represents Mom's subtle halo around us. Roses, Carnations, Orchids - fill the living room with all flowers pink to put a charming smile on Mom's face, and don't forget to make it grand!
Staircase to Floral Heaven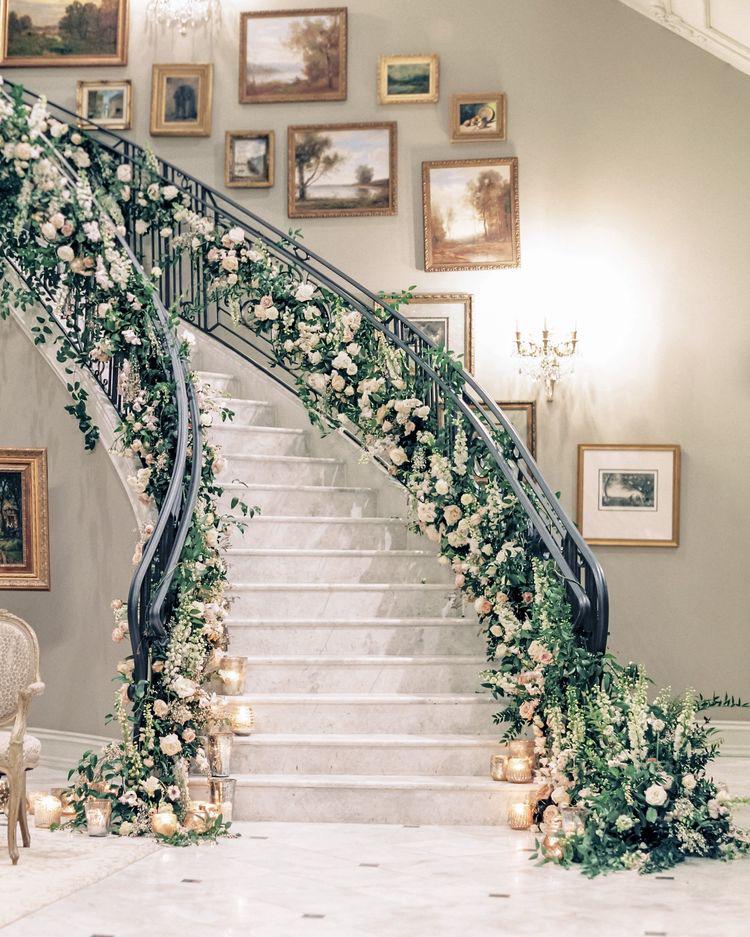 You need a little planning and preparation to execute this one, perhaps the night before Mother's Day when everyone's asleep, you might also need a little help from the elves. We suggest flowers and ferns in equal proportion, you may want to slide in some faux ferns in between as well but the blooming beauties must be fresh and tender. Go for white Roses and Gypso as they look absolutely stunning together.
A Floral Kitchen Garden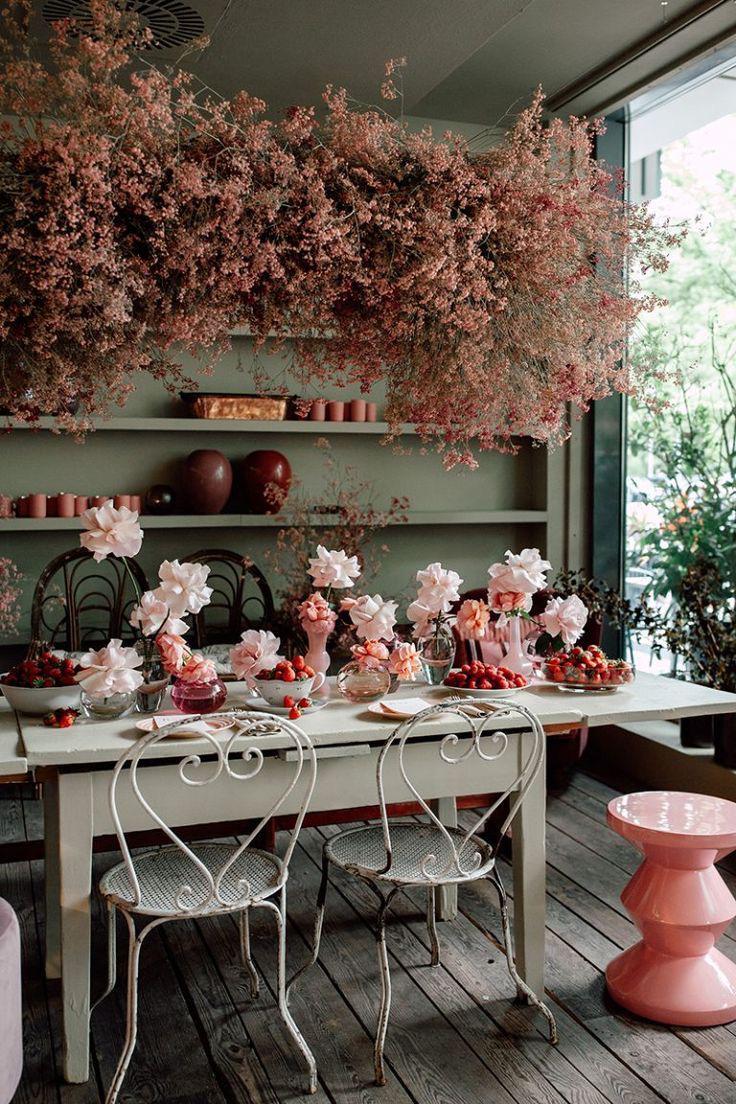 As she walks into the kitchen to have her first cuppa in the morning, she's mesmerized by the blooming beauties all around. Get all the vases around the house and put her favorite flowers in them; we recommend Peonies, Lilies, Carnations, and Roses if you're not sure of her favorite flower or if she loves all flowers and don't forget - lots and lots of Gypso - they're just so wispy and mystical.
A Hanging Centerpiece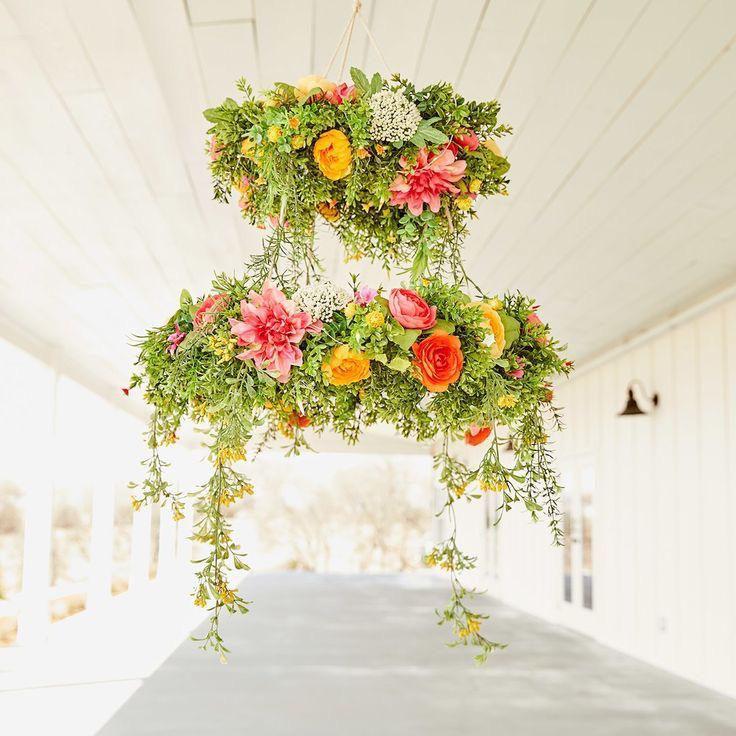 This is great for all around the house whether the Living Room or the Bedroom, even Kitchen and Balcony will work too and you can have multiple of these hanging floral decorations around the house. Use faux ferns to make these look spring-like and use big flowers like Dahlia and Sunflower to make these come alive!