The auspicious celebration of Ganesh Chaturthi calls for traditional offerings of floral decor, however, Arpita Khan Sharma wanted her Vinayaka to have a versatile touch of heavenly blues. The stunning arrangement came to life only to replicate a part of paradise.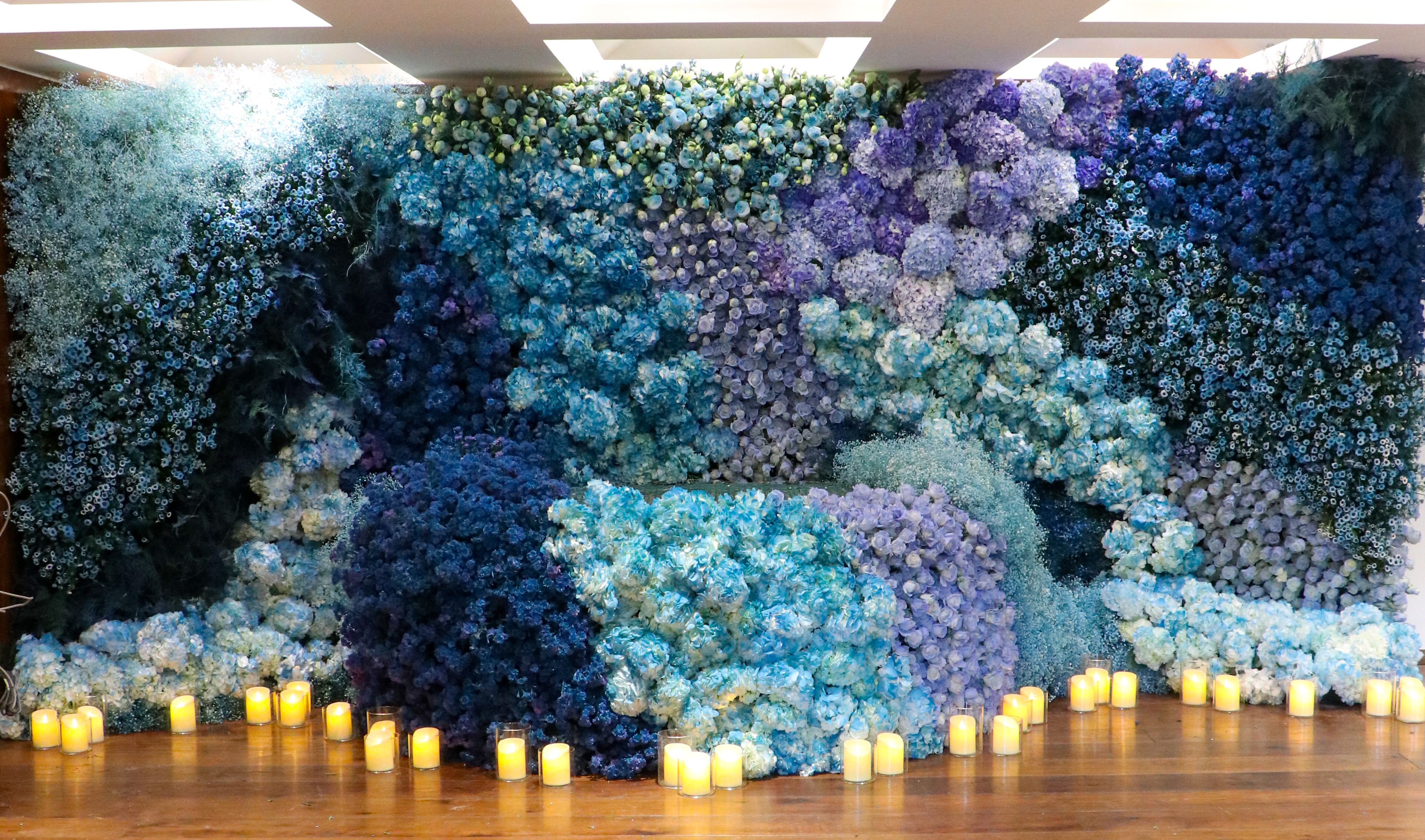 Different hues were used to resemble a cloudy kingdom for Bappa. Textures and layering were done to create a mist around the promised land where Ganpati elegantly sat to observe the mortals on earth.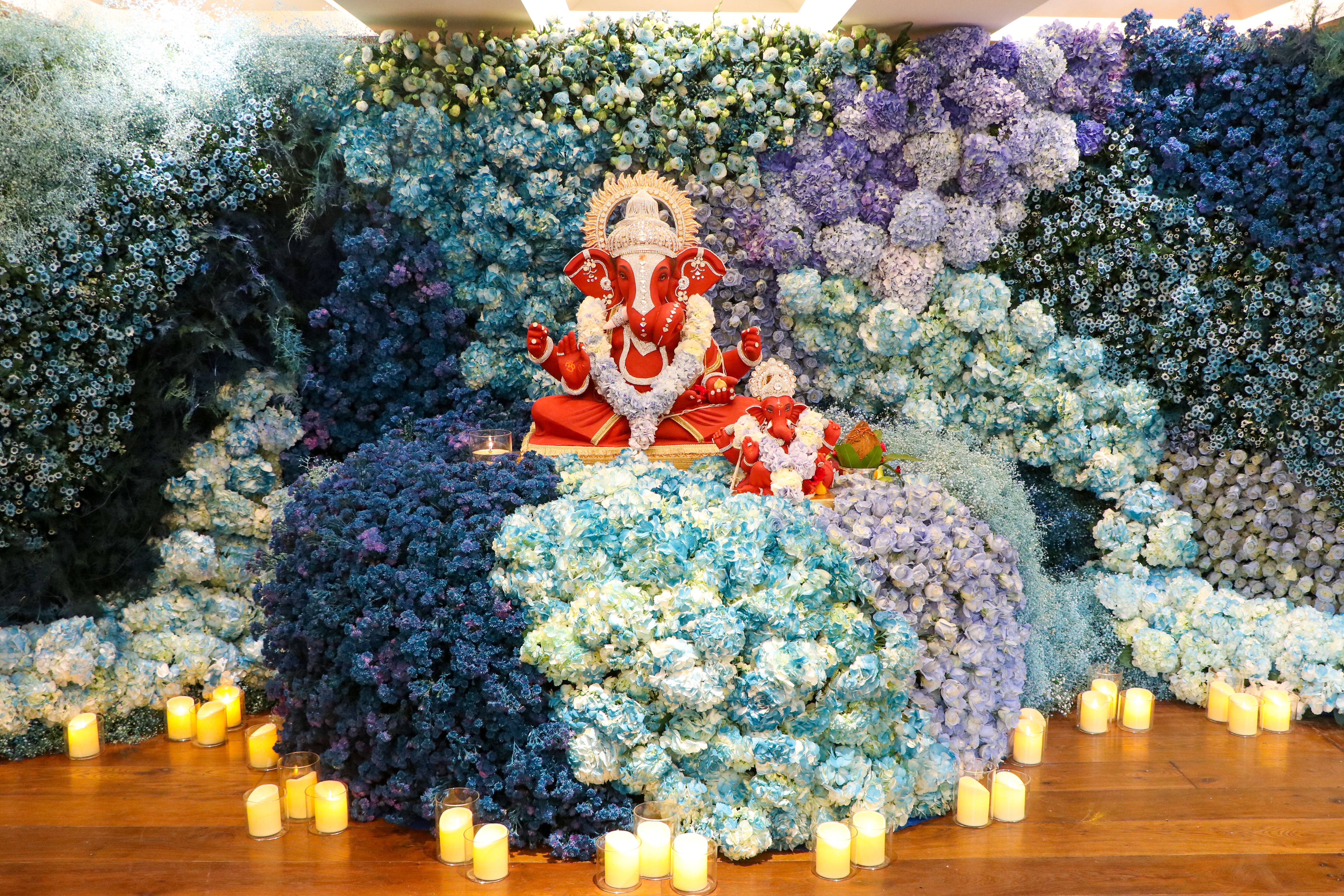 The tones of heavenly blues were from exotic blooms - hydrangea, lisianthus, daisy, santini, rose, and english fern. Different shades of blue and deep hues of purple created the auspicious labyrinth around Bappa.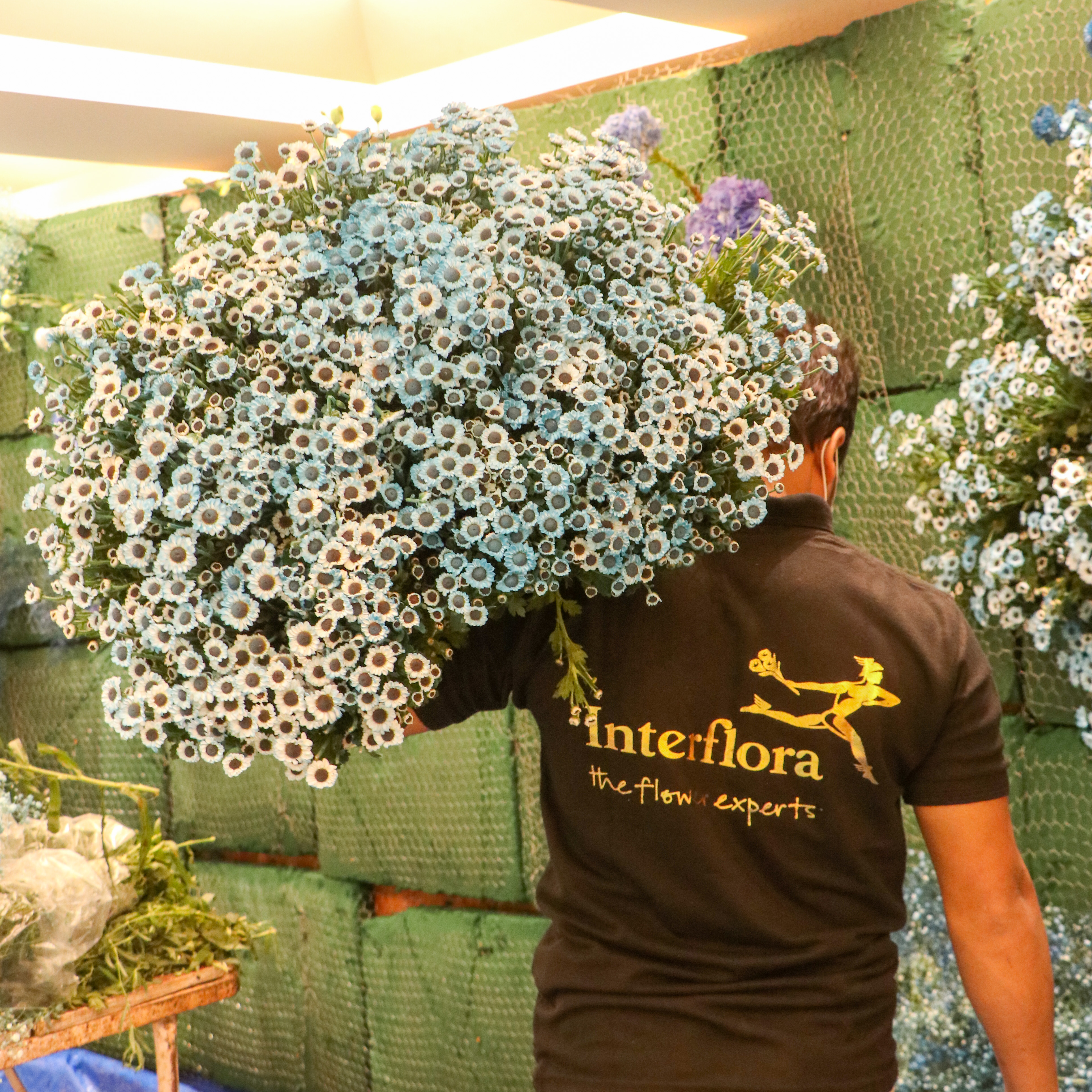 The garland for Bappa had shades of hydrangea to exude the divine aura. Placed amongst heaps of luscious blooms, the atmosphere was radiating a soothing spirit ideal to soak in the blessings.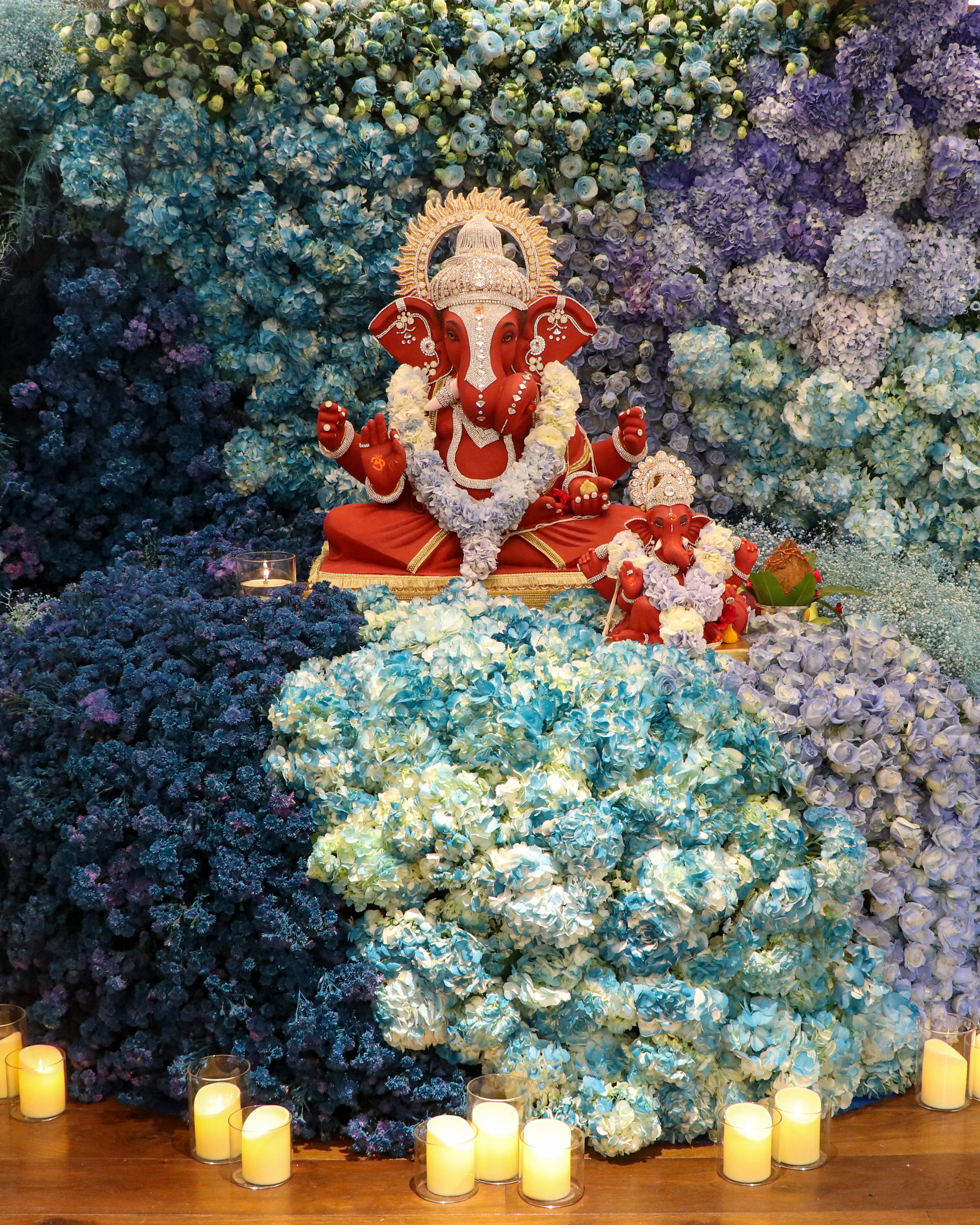 The base saw numerous glass candles placed to light up Ekdanta's presence. They brought in a gleaming, radiating aura of peace and spirituality. The backdrop in deep hues and the pathway lit in golden tones created a celestial scenario around the mandap.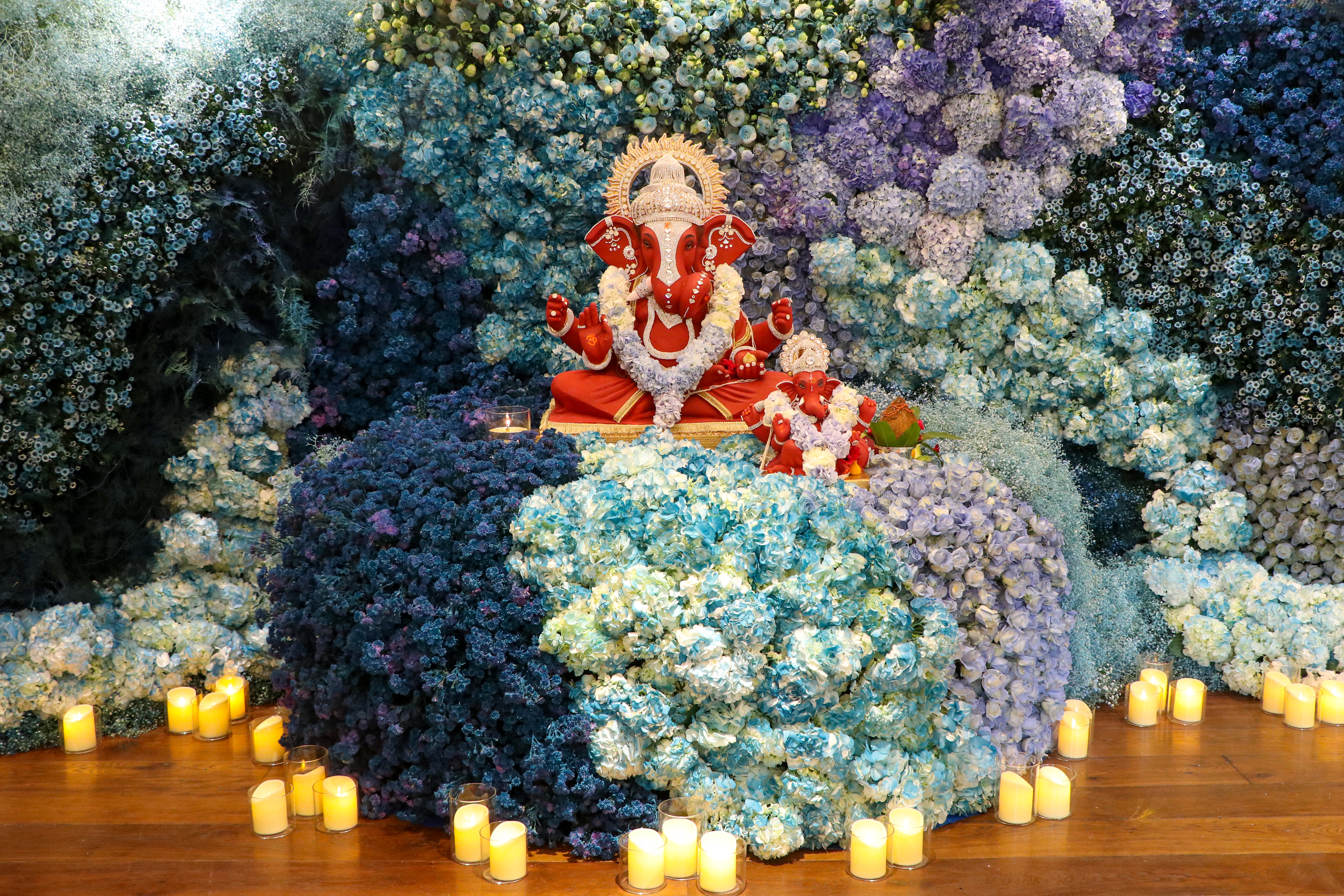 The table bases were surrounded by roses, gypsos, and hydrangeas to depict a floral extraordinaire, here also soothing shades of light blue, purple, white, and pink were used. There were also daisies to liven up the space alongside glass candles placed on tabletops.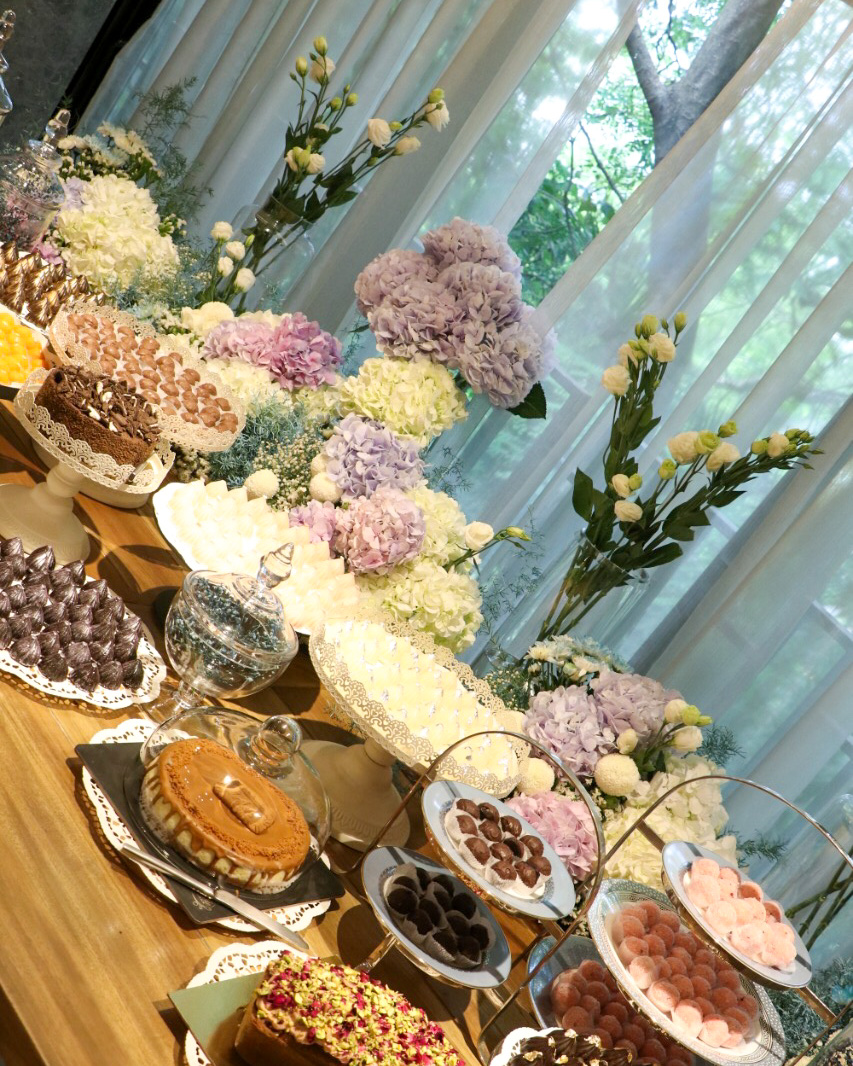 This stunning arrangement to welcome Bappa left the onlookers spellbound in its magnificent floral magic. As special as this day is, Interflora experts made it a little more special with their flawless floral expertise.