Planning a baby shower? Let's call upon the all munificent, power of flowers to do justice and more to your décor! What's it about flowers you ask? They have the innate power to transform just about any space into something more inviting and cheerful while making for positive conversation starters. And isn't that the environment you'd want your little bub to bask in? Now that it's established that flowers are the best bet for a baby shower décor, let's get to the real deal – what flowers, how, and how much!?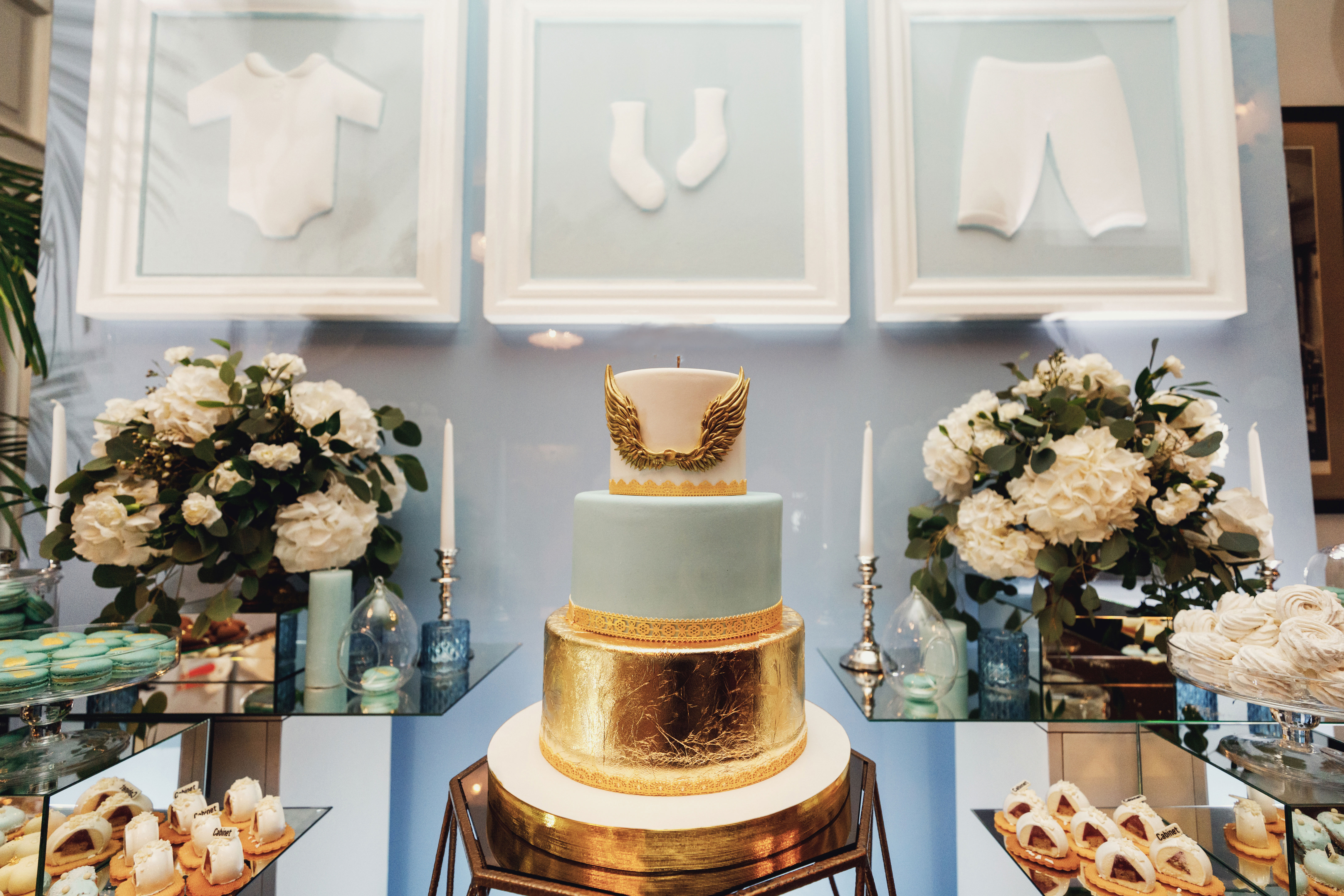 Celebrating the coming of a baby is an exciting and a special time, a once in a lifetime event. When it comes to having fresh flowers for the décor, the options are endless, whether you simply want some on the table or you'd like an entire décor. The global trend has always been pink for girls and blue for boys. In India where the gender of the baby is not revealed, it's best to go with whites that are associated with positivity, cleanliness and purity. It's also the colour that symbolizes new beginnings and new life making it a perfect pick for a base colour to work with. Whites are a failsafe shade when it comes to return gifts as well. Pastels are a palette made perfect for an event like a baby shower. The gentle colours can create even a fun and inviting combination when teamed with feathers and balloons. The flowers available in the palette are aplenty and just happens to be Interflora's favourite palette to work with.
Flowers can play a critical part in every sort of arrangement, right from the wee tabletop pieces and elaborate cake tables to the larger statement installations. These can be well coordinated with gift sets and baby flowers as well.
Baby announcement parties have the privilege of going gender specific when it comes to colours. And like always, the possibilities for girls are definitely endless! With a plethora of purples and pinks, you will never find a shortage of beautiful pastel colours that will make everyone go wow. Baby's breath are a must feature in your arrangements, not just for name sake, but also for their delicate appearance. Add in pink carnations, spray or regular with pink roses. Pink Snapdragons can add great texture and height. If you'd like a lusher look, go for pink Hydrangeas and pink peonies. Add in pops of purple petunias or mauve roses if you want more variety in terms of shades. You can even add in yellow to add more colour to your arrangements.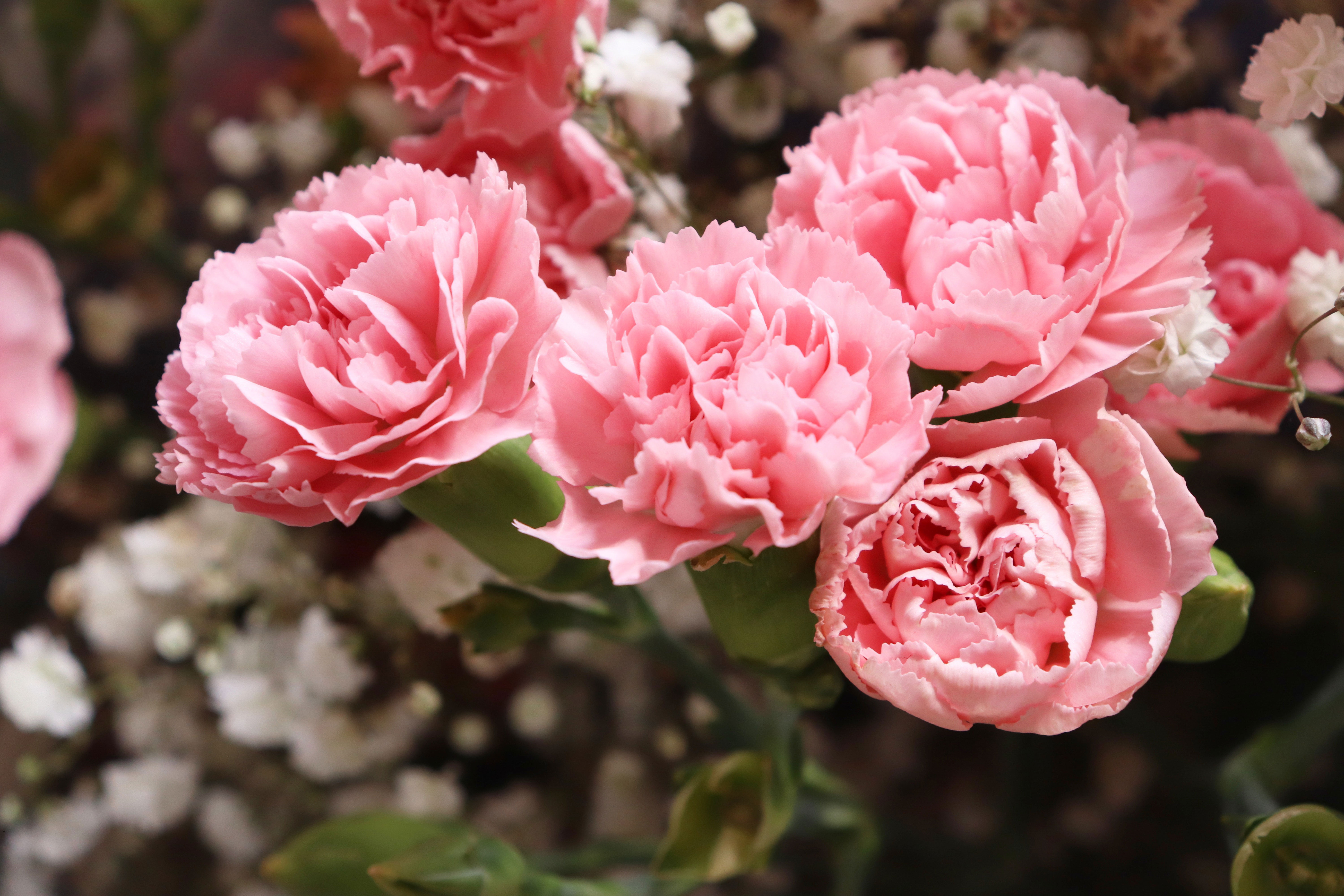 For boys, the pick is always blue and blue hydrangeas make the dreamiest of arrangements! There are several shades of blue hydrangeas available and some green in them would add more colour and depth to your arrangements. You can add in blue muscari, light blue delphiniums and tweedia that add interesting texture to your arrangement. If you want to go for a summerier, spring look, add in pops of yellow flowers or white peonies and roses. For a more intense vibe, add in dark blue delphiniums and purple blooms to the arrangement.
For guest gift hampers, you could put together scented candles, plants, succulents, chocolate and health treats arranged with fresh blossoms in a tray with the same décor colour scheme and flowers. Take a look at these floral gift hampers Interflora put together for a baby birth announcement this year! We absolutely loved working on this and hey, the messages on the candles and tags are all customized and designed by our gifting experts. Get in touch to plan your event!