It's the start of the festive season in India and the streets are already hustling and bustling. The places are getting crowded, but what the heck, we are loving it! And why not, these festivals give us ample reasons to make merry and meet up with friends and family. And not to mention the holidays one gets to enjoy, the things we get to do with our family and friends. Shopping starts in great spree and preparing homes for Gannpati festival tops the check list of everyone. Other than buying new and latest home décor items like lights, furniture, and showpieces etc., an enchanting flower decoration is always on everyone's minds. Sprucing homes and office spaces with fresh and exotic flowers completely enhances the vibe of the place. So, if you wish to make your space feel like 'The Garden of Eden' or wish to keep it minimalistic this festive season, here're some flower decoration inspos curated just for you.
Create Patterns with Flowers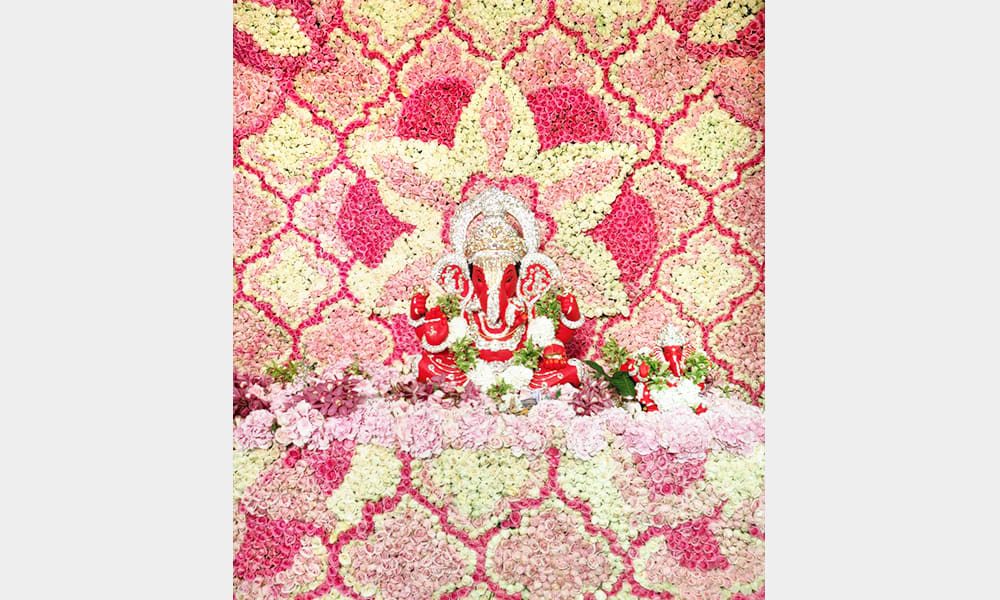 Put on your creative hat on. Go on! Think of something different. Don't you wish to enchant your Bappa and the people coming to visit him at your place with your creativity? Think of things that you can create using flowers. Take for example this elaborately created design. Takes time, but it's all worth it.
Flower Decoration on the Steps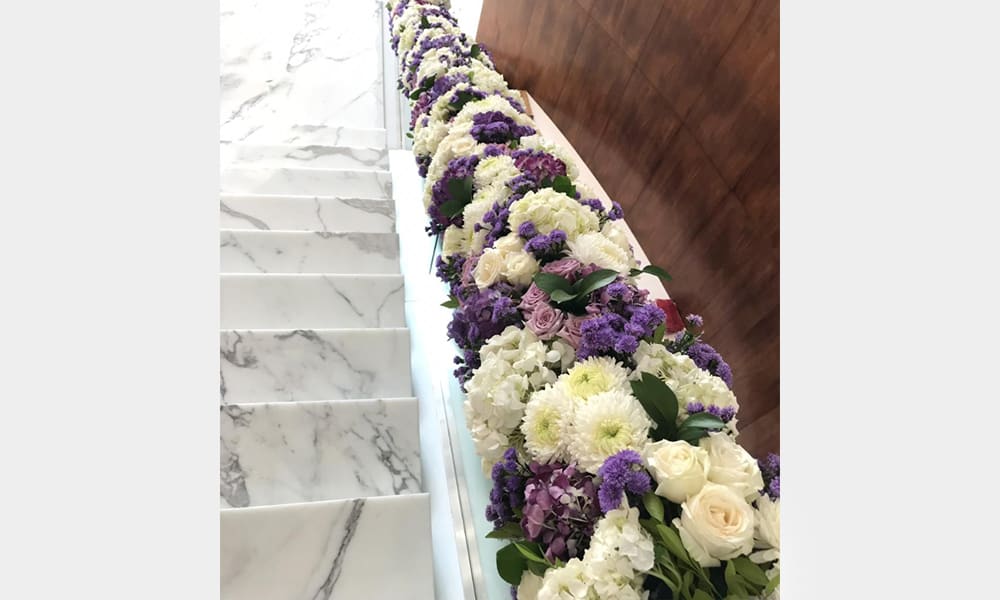 Mind your steps! Like literally. Welcome your Bappa with some flower decorations on the side of your steps. A floral railing will add a perfect charm to your space, right from the entry.
The Minimalistic Flower Decoration for Table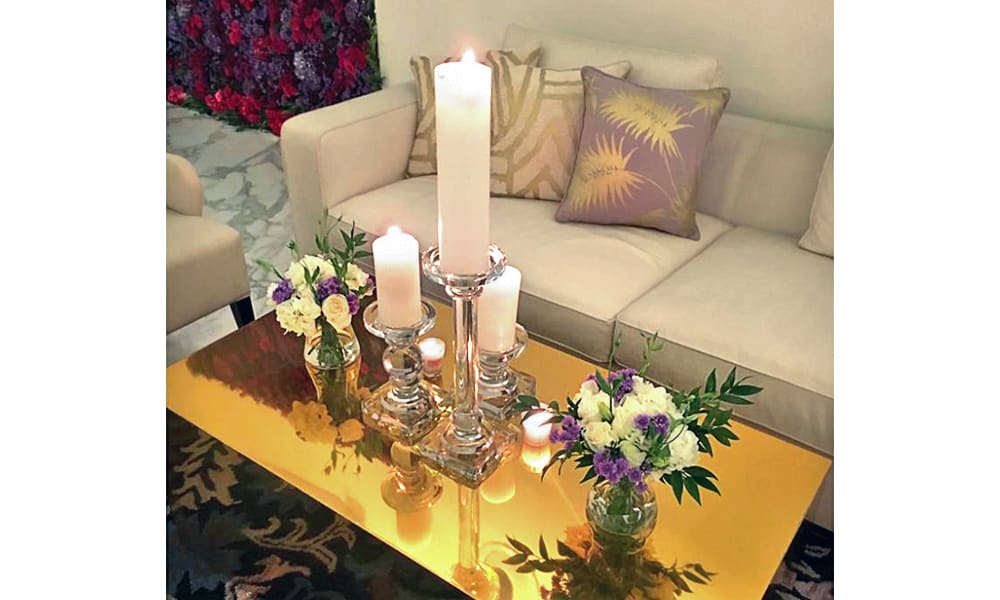 Your centre table deserves some attention too! A small flower arrangement along with some candles will go a long way in making your guests feel welcomed.
Single Tone Flower Decoration for the Altar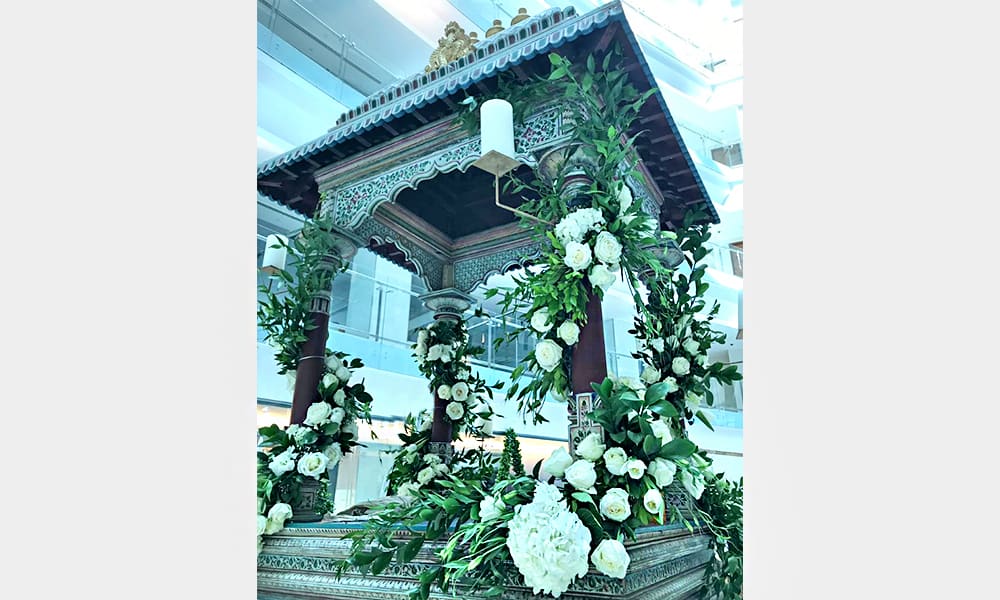 Simplicity never fails! And this is certainly true for floral beauties. Highlight your Ganpati Bappa with a contrasting flower décor like this single tone white flower decoration and you will hit the tone right. Quite literally!
Create a Charismatic Flower Ball Arrangement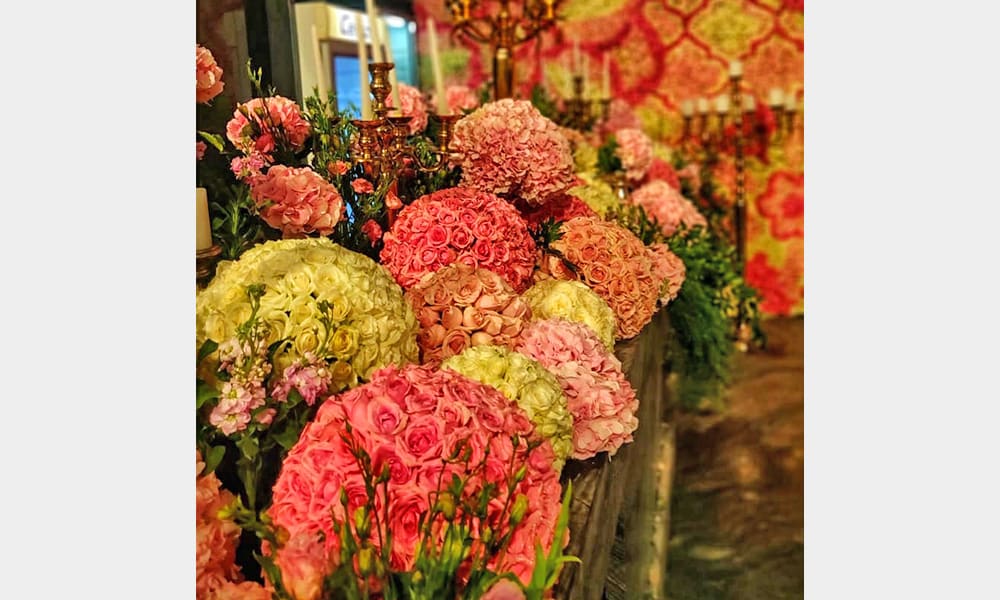 These flower ball arrangements are quiet in and people are loving its look. Creating just 2 to 3 flower ball arrangements can re-define the entire decor of your space. Just add the flowers of your choice and keep them at empty spaces that need attention, or maybe near your flower wall arrangement, for that extragavant look and feel.
Flower Chandelier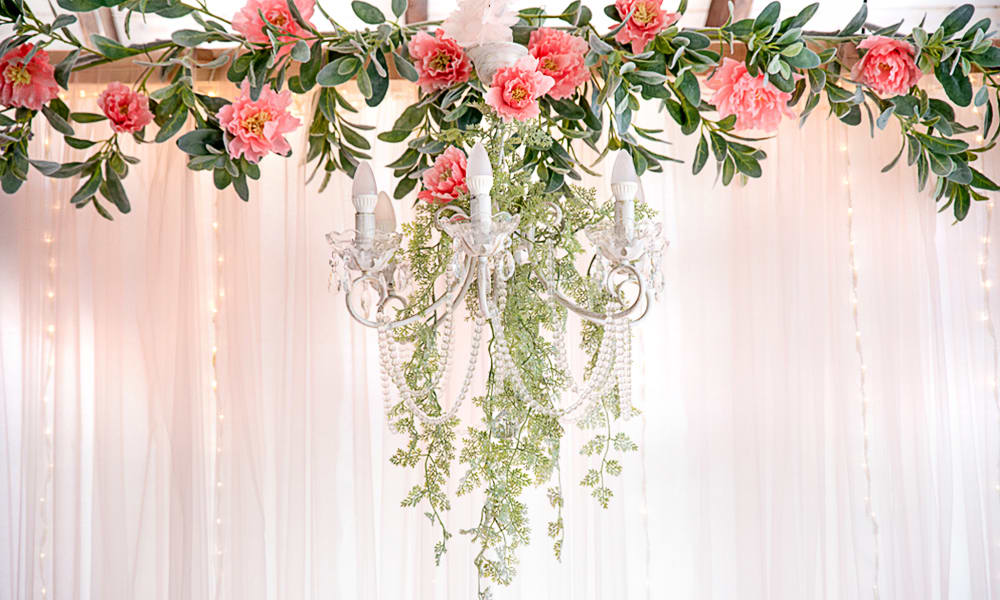 Give a floral twist to the chandelier of your home by adding some flowers and greens. The flowers and greens when highlighted with lights of chandelier are sure to sparkle and shine in presence of Bappa and your guest, leaving them feeling mesmerised.
Flower Arrangements Accentuated with Lights and Greens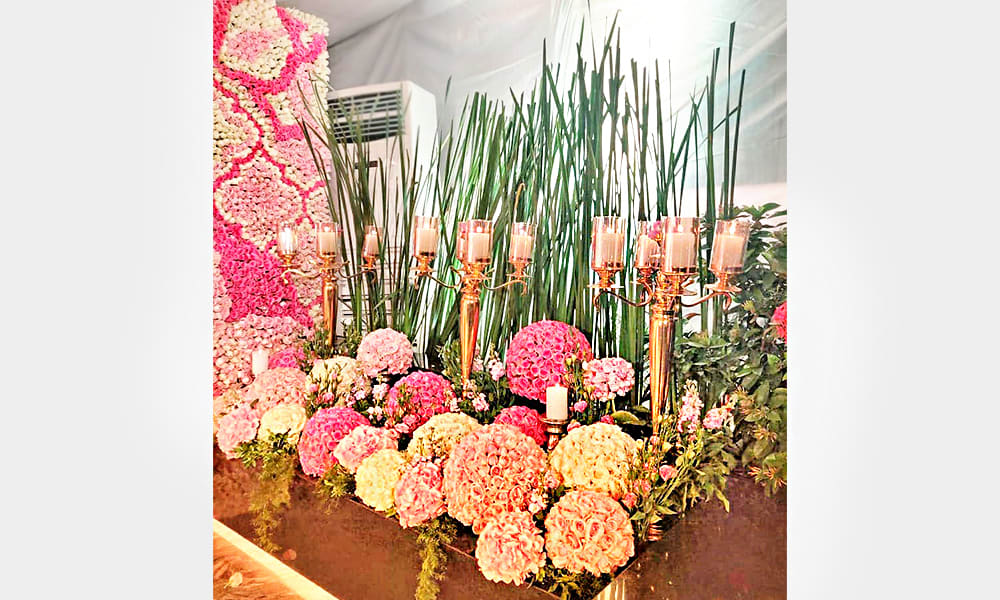 Give a more exotic look and feel to your floral decor by adding some greens and lit candles. Just look at the arrangement created by our team, you will know what we are talking about. An 'oh so beautiful' is the only feel you get when you see this. Isn't it!