Flowers come in many shapes and sizes; their variety might confuse you while choosing them as a gifting option for someone. Did you know that different flowers also have different meanings associated with them? Here is the ultimate guide to that -

Roses as vibrant as they are, variety they come in; each color signifies something special. A Red Rose is the symbol of passion, perfect to express passionate love. It's also known as the lover's rose. White Roses signify humility and innocence, perfect gifting option to your parents or someone you respect. A Yellow Rose is the sign of pure joy and friendship. Hence, gifting a friend a bunch of yellow roses is always an adorable gesture. Pink Roses express gratitude, appreciation and admiration, hence, gifting a bouquet of pink roses to your boss or colleague is always a wise choice. Orange Roses signify enthusiasm and desire and Purple Roses symbolize enchantment and love at first sight. Choose the one that best suits your emotion.

Carnations can be found in a wide variety of colors and each of them has a different meaning associated with it. They're also widely used for gifting but what do they actually signify? White Carnations express pure love along with good luck. Light Red is for admiration, Dark Red represents deep love and affection. Purple Carnations are for capriciousness and the Pinks ones have a very special meaning as they represent a mother's undying love and affection. Carnations make the best gifting options on Mother's Day, Teacher's Day as well as on St. Patrick's Day (in green). They're also commonly found in weddings. There's one type for each occasion.
Sunflower

Bright & Warm, Sunflowers are sure to cheer anyone's day up. Their significant yellow color, petals similar to sunrays give them the Sun-like appearance. They represent adoration, loyalty and longevity. Sunflowers make up for the perfect gifting option on any occasion to anyone as they're universally known to be the "happy flower" but it will be a significant gift to someone you're trying to cheer up, hence people who are suffering from any illness or admitted in the hospital and you're wondering which type of flowers you should send along with the "get well soon" card, then here's your answer. Brighten their day up with a bunch of Sunflowers.
Red Tulip

Here comes the most comfortable option when it comes to gifting flowers to someone. A Tulip is always just right. Originated from Turkey and Persia, Tulips are now widely known as the "comfort flower"; the meaning of this flower is perfect love. Red Tulips signify true love which is why it makes up as the best gifting option to your significant other on their birthday or on anniversaries.
Daisy

"But now my own delights I make,
My thirst at every rill can slake,
And gladly Nature's love partake
Of Thee, sweet Daisy!"
An adorable gifting option to your siblings as Daisies signify innocence and purity. In old English Daisies were referred to as "day's eyes" because during the night the petals close over the yellow center and during the day, they reopen.
Pansy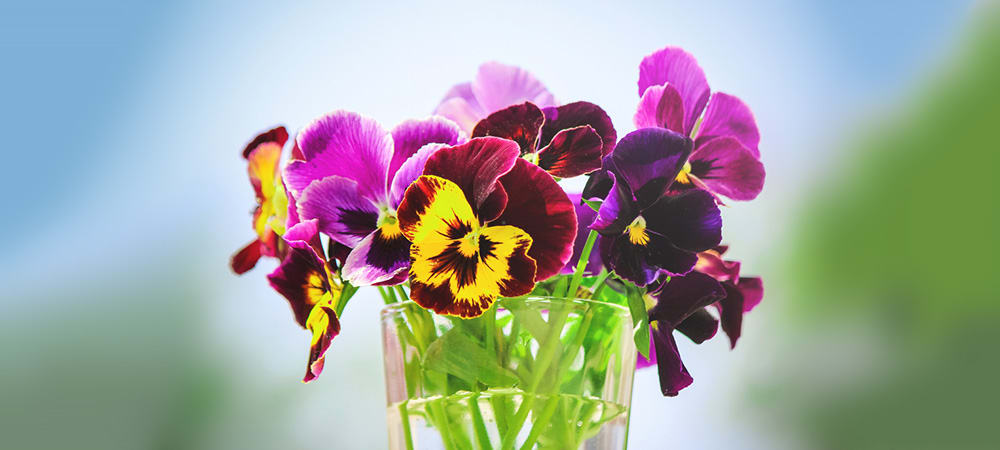 The name of this flower comes from the French word 'pensie' which means thought or remembrance; this delicate flower is the perfect gift to a friend you're meeting after a long time or just to surprise them out of the blue.
Lavender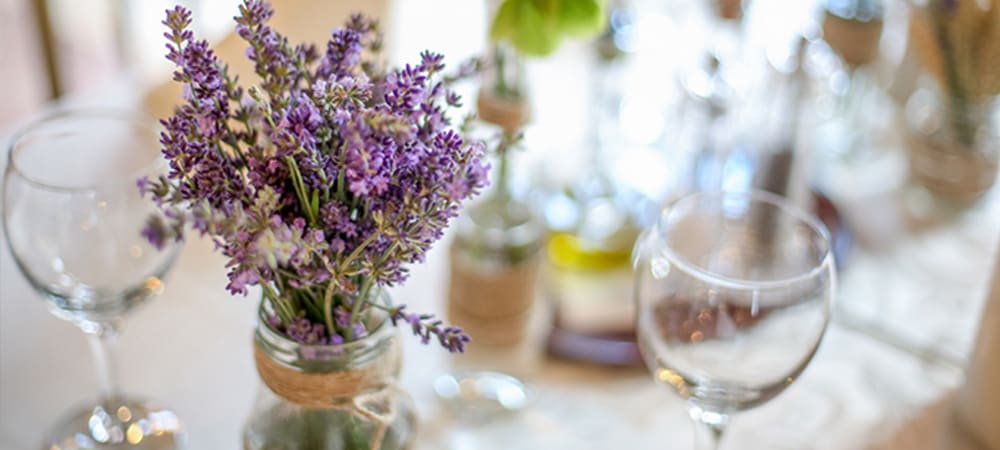 Known for their unique soothing fragrance, vibrant purple color, healing properties and long, slim stem, Lavenders have been around for ages. They often signify grace, purity, serenity, calmness, devotion, silence and caution but mostly Lavender is associated with healing. Thus, it's the best gifting option for someone who is healing from any physical or emotional pain; perhaps, a friend who is going through a hard break-up. You can also opt for lavender-scented products as they have similar effect on the mind.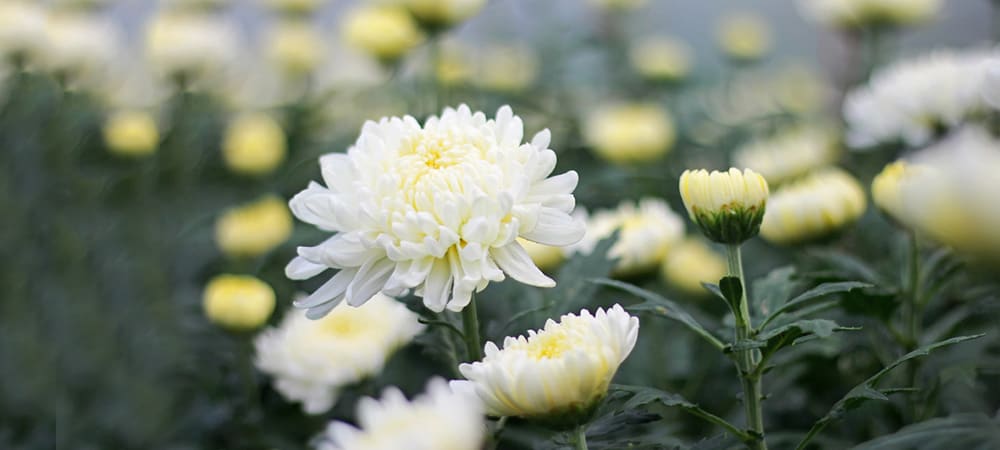 Symbol of the Sun, Chrysanthemum or widely known as Mums are considered a sign of perfection in the Japanese culture. Confucius once suggested this flower to be used as an object of meditation. It is believed that a single petal of this flower placed under the wine glass will encourage a long and healthy life. Gift this to someone you wish to have a long and healthy life.
Black-eyed Susan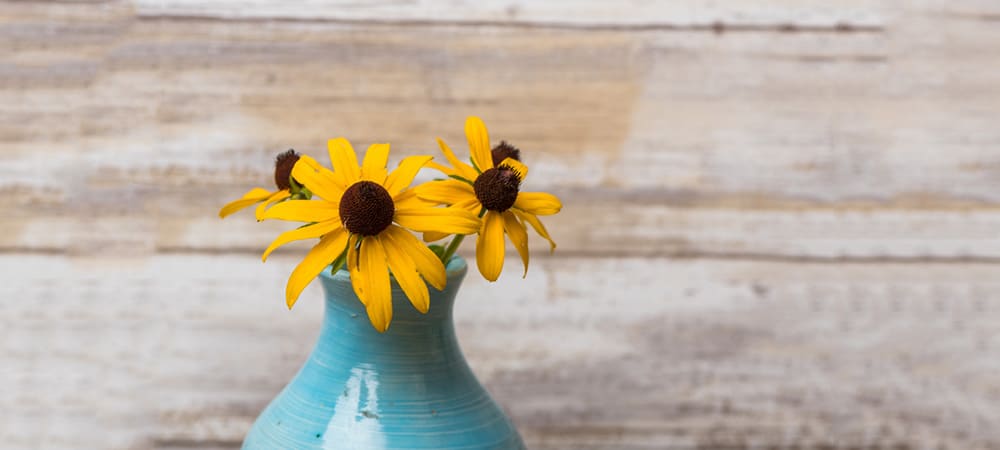 Scientific name of this flower is Rudbeckia hirta; it symbolizes encouragement and motivation. Hence, this flower makes up as the perfect gift to someone who needs a little bit of both in their life.
Daffodils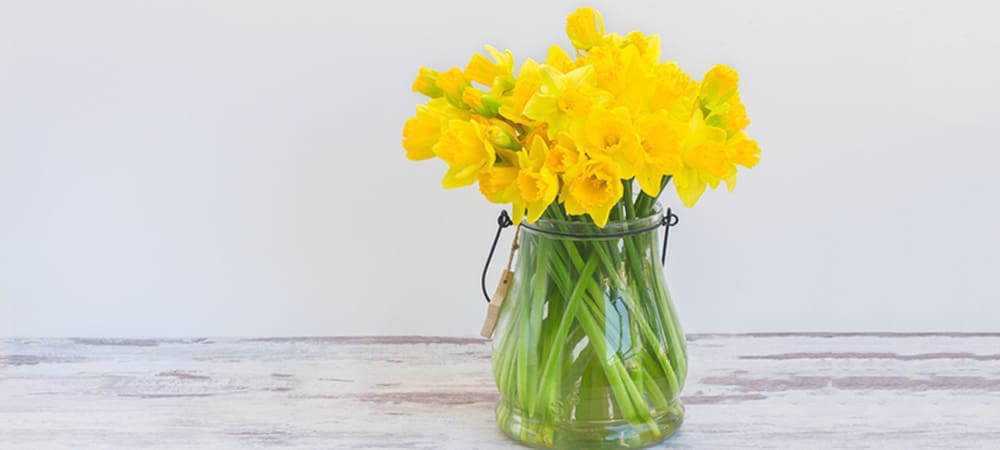 I wandered lonely as a cloud
That floats on high o'er vales and hills,
When all at once I saw a crowd,
A host, of golden daffodils;
Synonymous with spring, Daffodils symbolize 'rebirth' or 'new beginnings'; hence, it will cheer up a friend who perhaps started a new job or business.
Zinnia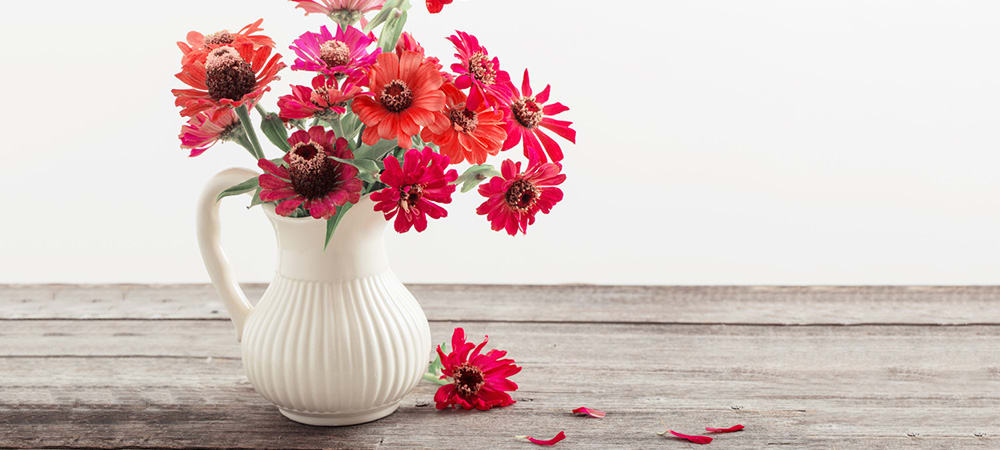 The Victorian meaning of this flower is the thought of an absent friend; it also symbolizes lasting affection. A friend you're missing lately or a friend who is perhaps feeling a little lost or directionless in life will love receiving these flowers as a gift.
Lilac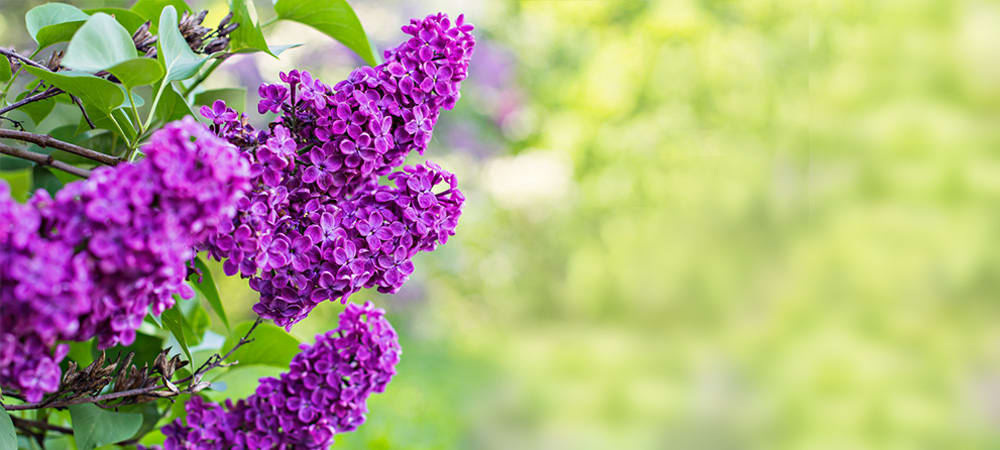 The harbinger of spring, Lilacs represent youthful innocence. Their significant purple color is sure to make someone's day more lively.
Lily of the Valley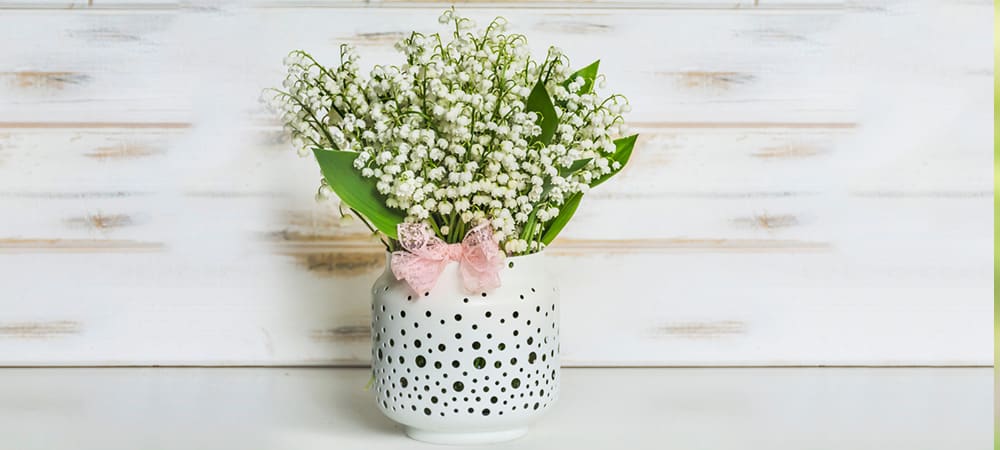 Often used for wedding decorations; this flower is usually presented in a pot and it's suggestive of "bringing luck in love" and "the return of happiness".
Peony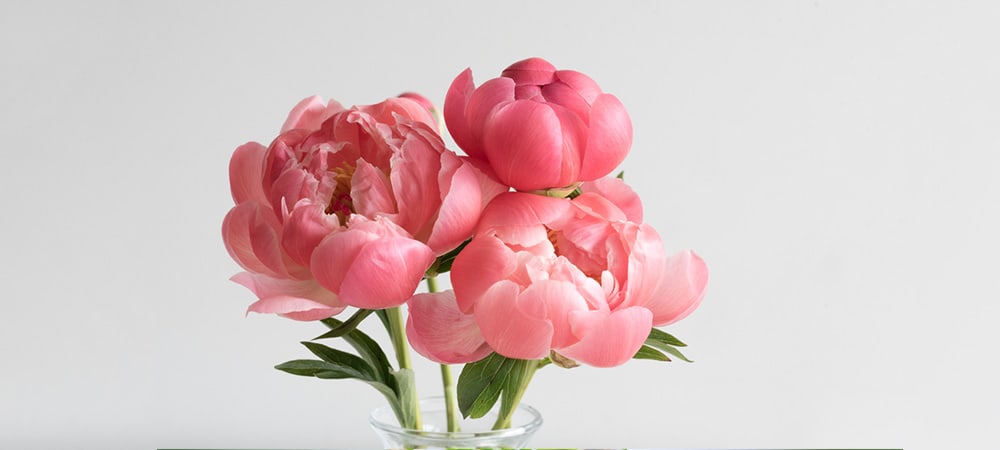 Native of China, often referred as the "King of Flowers", Peony symbolizes honor, fortune and a happy relationship. A great gifting option to the couples.
Chamomile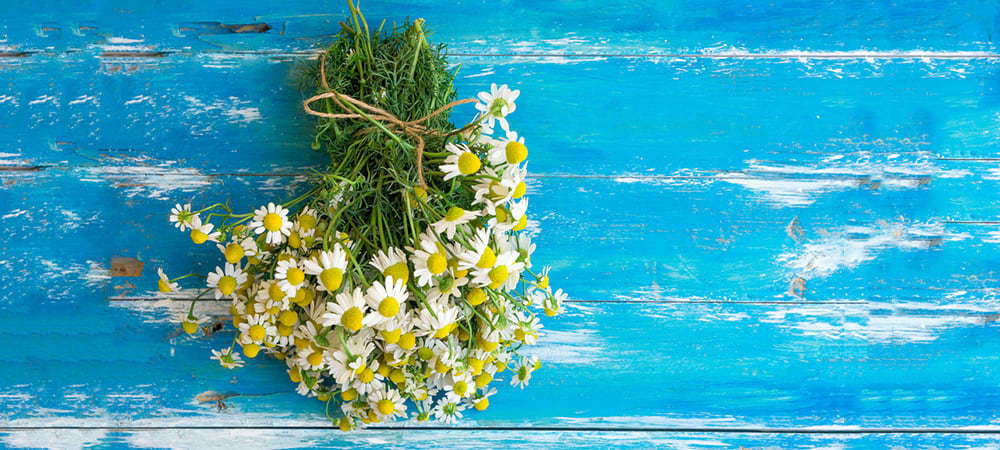 Often referred as "energy in diversity", Chamomile is a sweet-smelling flower that soothes your senses. It is often associated with relaxation and calmness.
Purple Crocus
The Crocus flower is a symbol of glee and happiness whereas Purple Crocus symbolizes success, pride and dignity. It also represents royalty and nobility. Receiving these flowers as a gift is close to receiving an honor; similarly they can be gifted to someone representing these traits.
Purple Hyacinth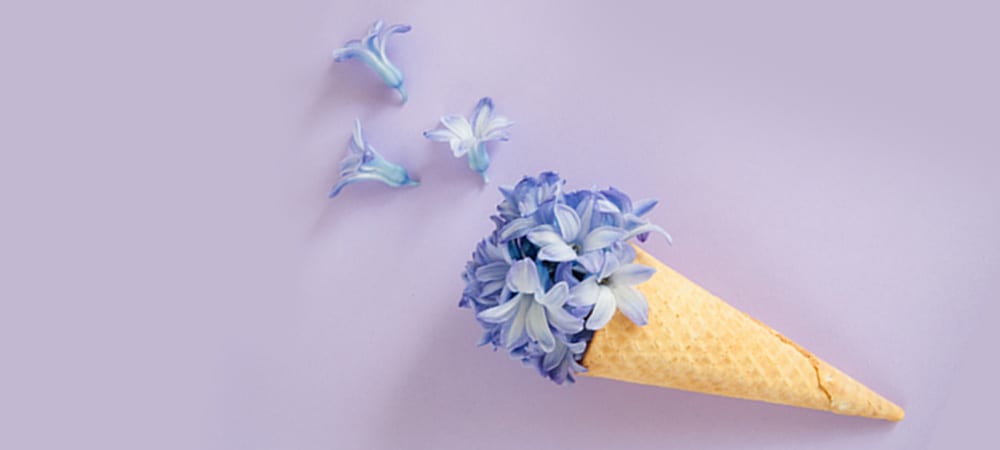 Purple Hyacinth has a very specific meaning associated with it. These flowers are known to be the flower for forgiveness. It signifies sorrow when presented to someone it's merely asking for forgiveness. "I'm sorry, please forgive me."
Forget Me Not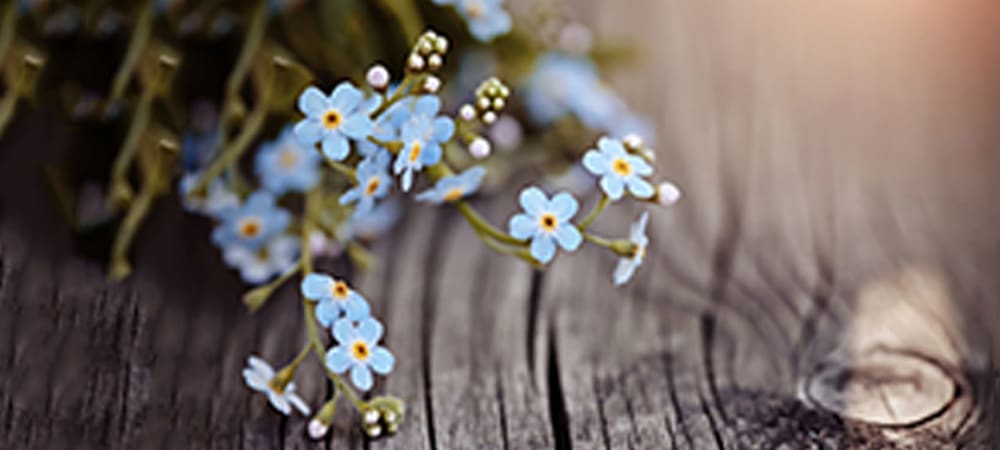 This flower is worn on the 1st of July in Newfoundland, Canada in the memory of the deceased during World War I. It signifies as it sounds; this flower represents remembrance.
Anemone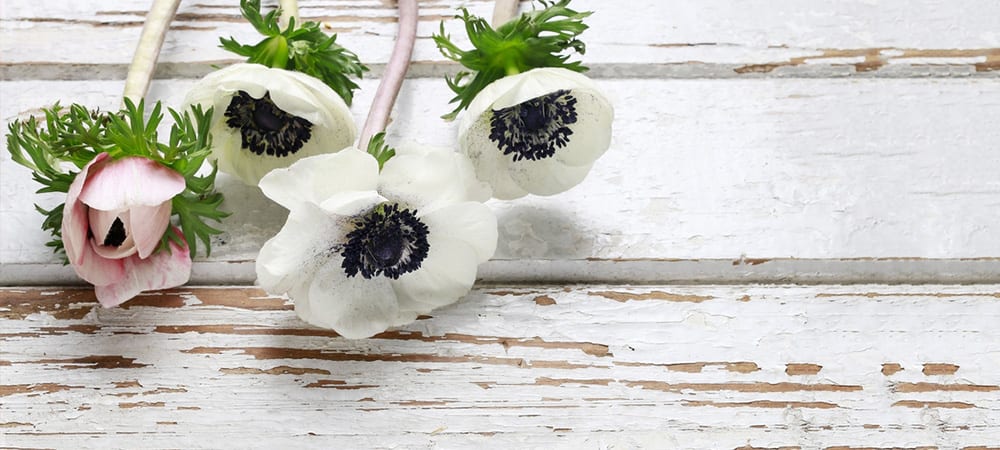 These tiny flowers signify protection against the evil and ill wishes which is why it makes the perfect gift to the one you would like to protect at all times.
Violet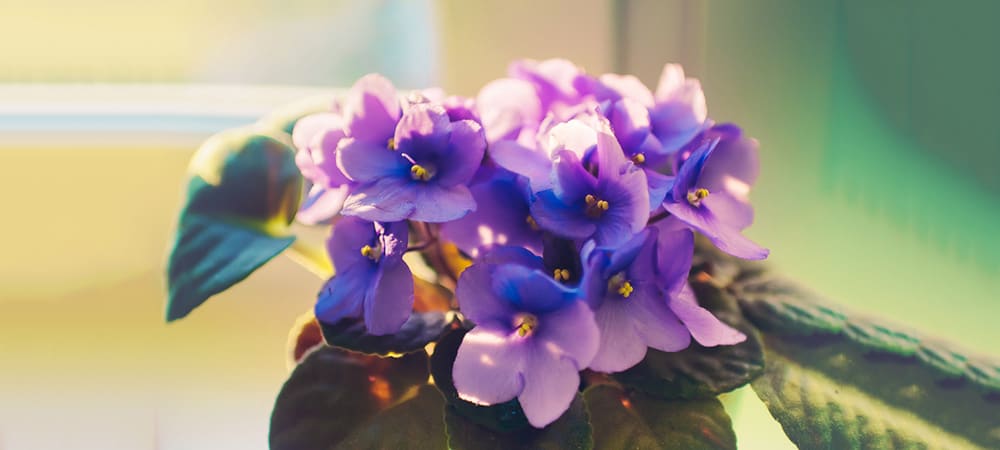 A flower that symbolizes modesty, Violet has been around for centuries. It also represents spiritual wisdom, faithfulness and humility. Hence, Violets can be presented to people who have such characteristics.
Camellia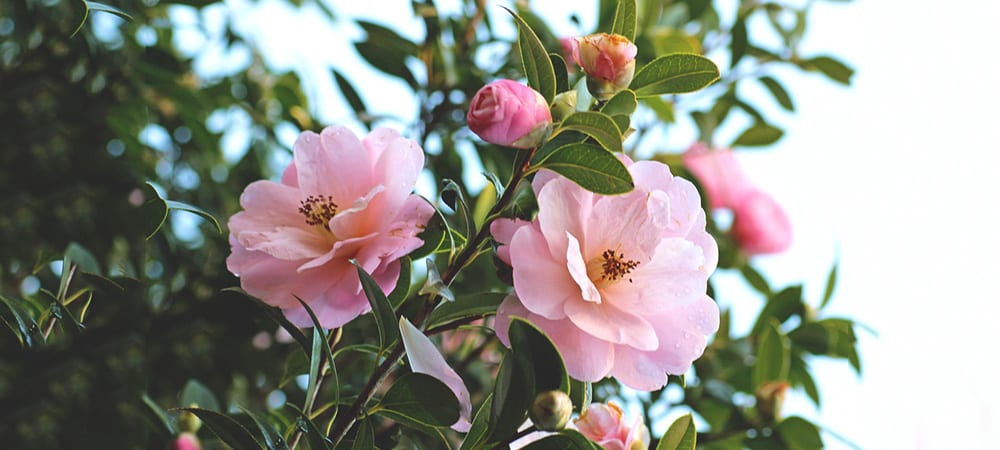 Native of China, this flower represents the union between two lovers. It's highly respected in Japan as well, known as the Japanese Rose. Available in white, pink and red, a bunch of Camellias will surely cheer up your lover's day.
Jasmine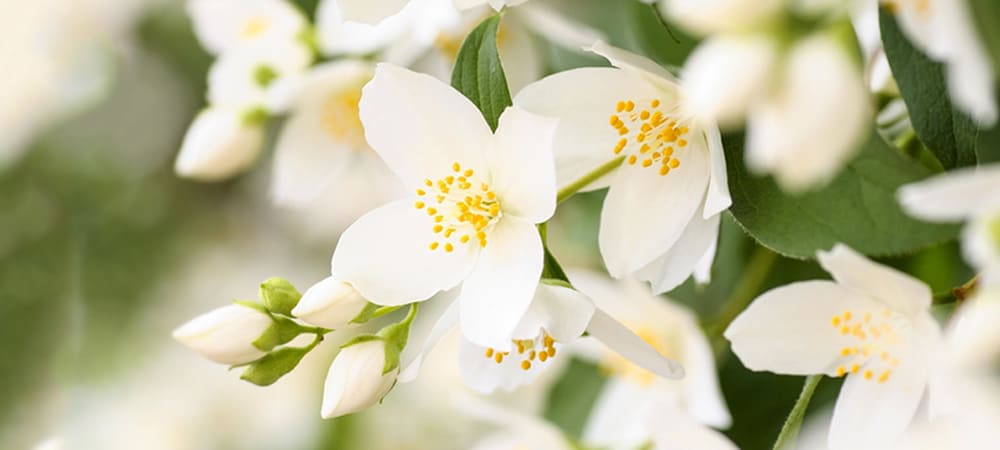 This sweet-smelling flower as white as the snow has been associated with love and romance many-a-times! It also represents beauty and sensuality and in some cultures it represents appreciation and good luck. Perfect gift for your lady-love!
Cornflower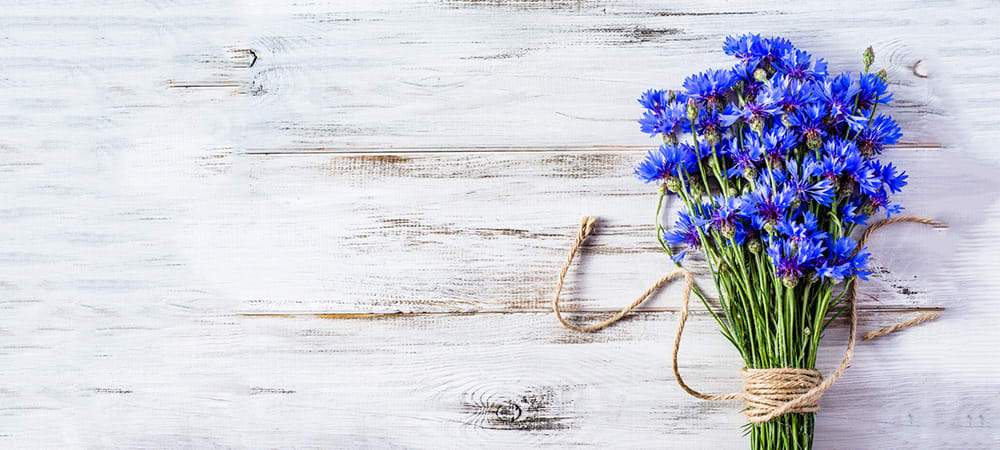 Not exactly how it sounds! The national flower of Estonia and one of the national flowers in Germany, blue Cornflower steals the glory. In folklore, young men in love used to wear Cornflowers, if the flower faded quickly, it meant the man's love wasn't returned. Keep that love alive young-folks!
Heliotrope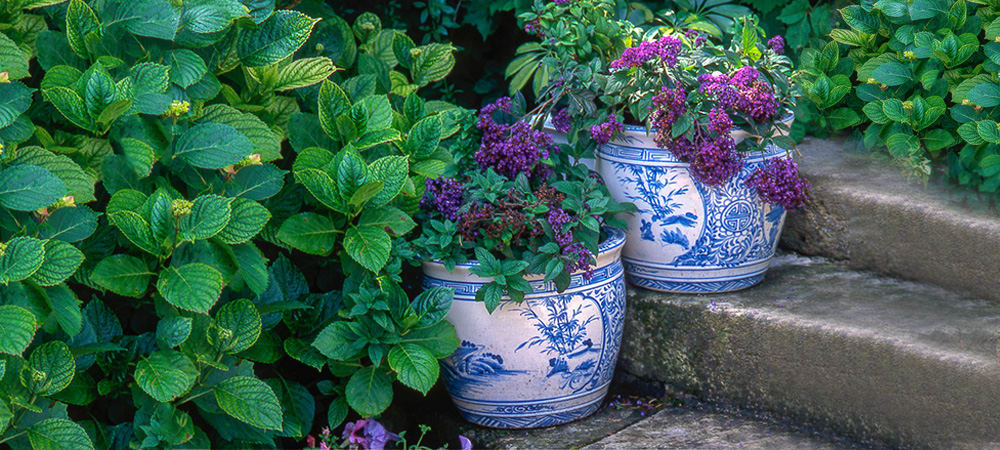 The Greek word "helios" means "sun" and "tropos" means "turn"; this flower has the tendency to turn to the Sun. What makes this flower uber special is their distinct smell. It's perfect as a kitchen herb and can be gifted to your Grandmother which will always remind her of your lovely gesture.
Hollyhock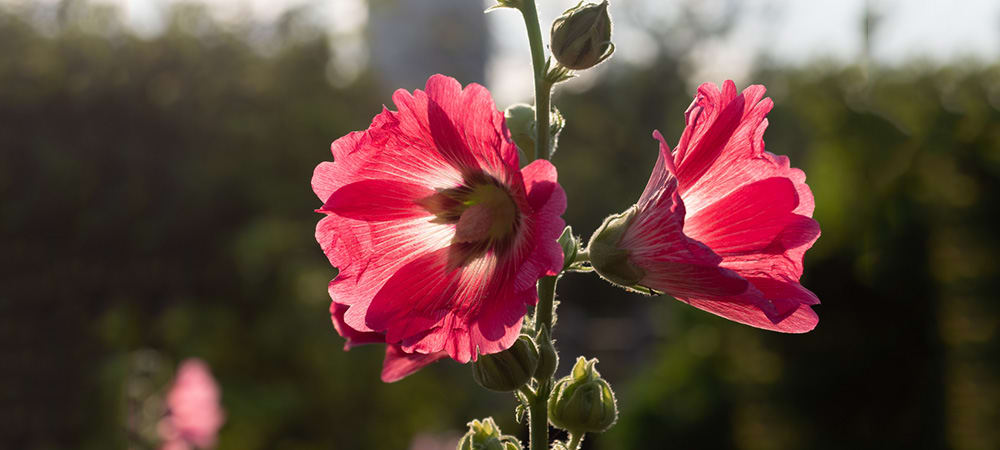 This flower symbolizes the cycle of life as well as fertility. A perfect gifting option to the new mothers.
Iris
The Iris is associated with wisdom, hope, trust and valor. The purple one symbolizes royalty and wisdom, yellow symbolizes passion, blue symbolizes faith and hope and white symbolizes purity. You can choose the one best representing your emotion.
Sweetpea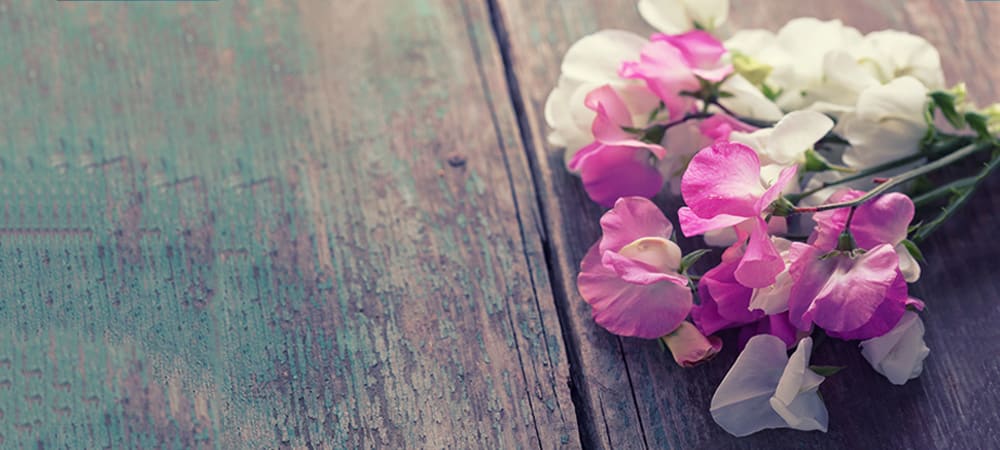 A flower truly representative of its name, Sweetpea is associated with delicate pleasure or blissful pleasure as well as departure or goodbye. English poet Keats was believed to be the first person to use the name "Sweetpea". Shaped like a butterfly this flower makes a great gifting option amongst lovers.
Honeysuckle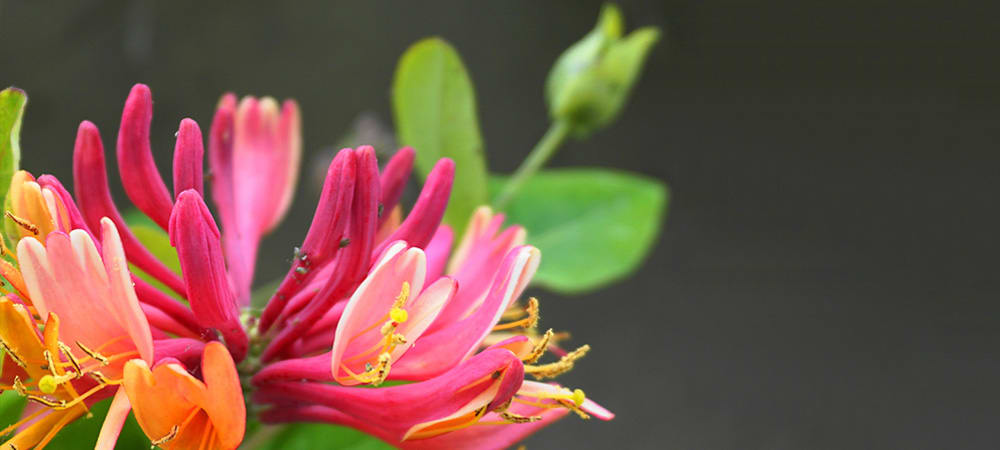 This flower represents happiness. The aroma of this flower is quite sweet. One can feel nothing but happiness after receiving this as a gift.
Nasturtium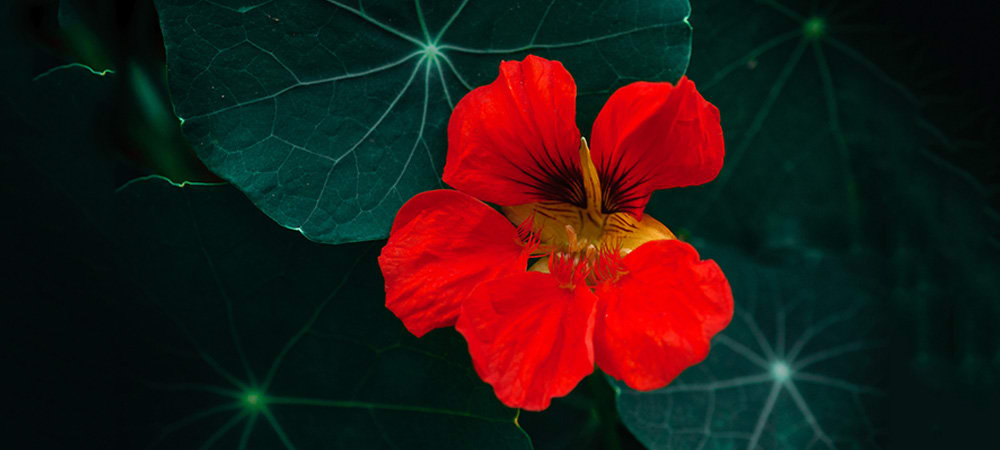 "And so my garden I did fill
with nasturtiums bright and clear
they did with colour fill the space
they did not my eyes disgrace
Black fly is their only foe
and so the black fly have to go"
Although this flower signifies patriotism and conquest but it makes an excellent addition to one's garden. Gift this to someone who would love to see them bloom in their garden.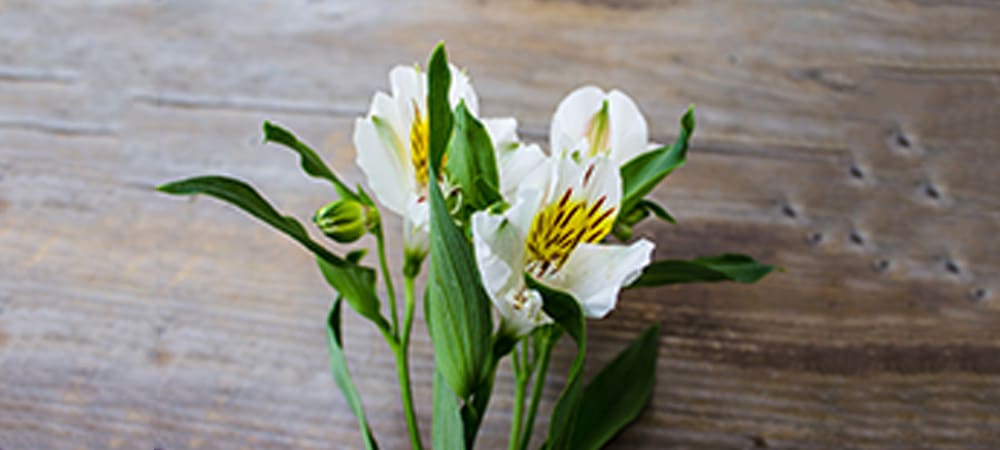 Also known as the Peruvian Lily, this flower looks like miniature lilies. Comes in a variety of colors like white, yellow, red, hot pink, light pink, orange and purple, they represent devotion and friendship. It also signifies wealth, fortune and prosperity. Give them to a friend whom you wish to prosper in life.
Amaryllis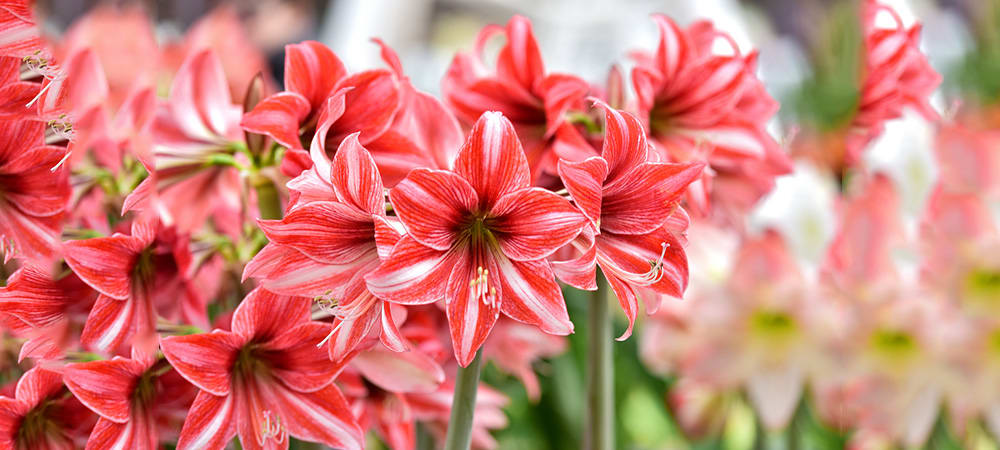 The Greeks called Amaryllis as Amarullis meaning "splendor" or "sparkling". For Victorian gentlemen this flower represented strong, self-confident and very beautiful women who were full of pride which was considered to be a very attractive trait in that era. Makes an excellent choice for gifting to your lady-crush!
Anthurium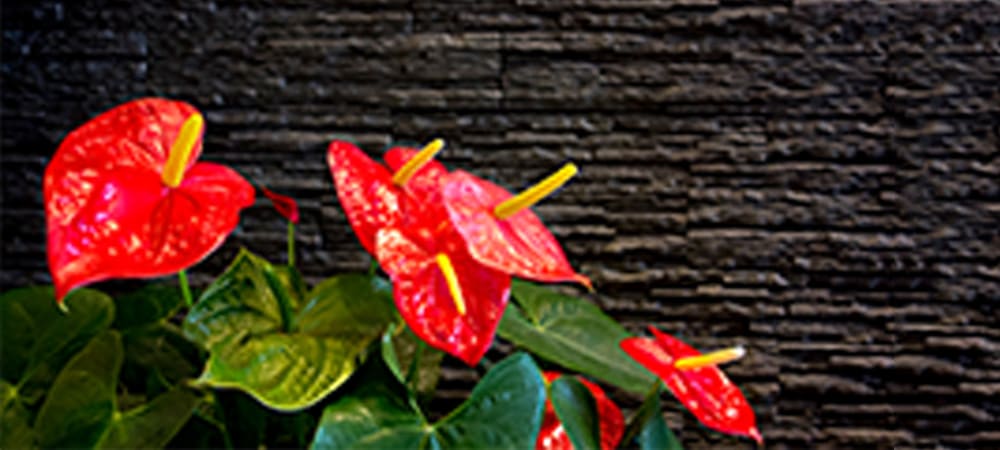 A commonly found flower in hotels' floral decorations; this open heart shaped flower signifies hospitality. Gifting this to your guests is the perfect choice.
Aster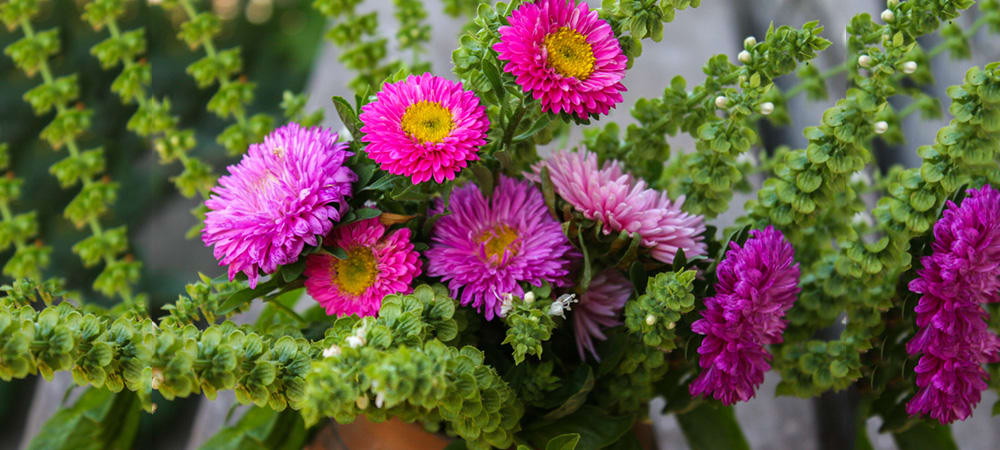 Also known as Starworts, Michaelmas Daisies or Frost Flowers, these come in rainbow of colors. Due to their lush texture, they're often considered to be enchanted. Symbol of love and patience; makes a great gifting choice to someone who perhaps needs to be a little patient when it comes to love.
Bird of Paradise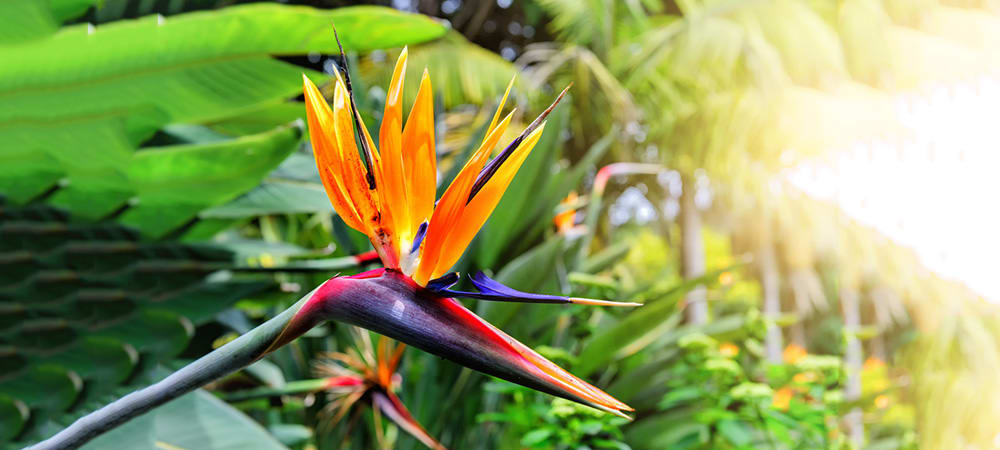 Known for its unique shape, this flower is often referred to as the "Crane Flower". This tropical flower represents faithfulness, love and thoughtfulness which make it the perfect romantic gift.
Bouvardia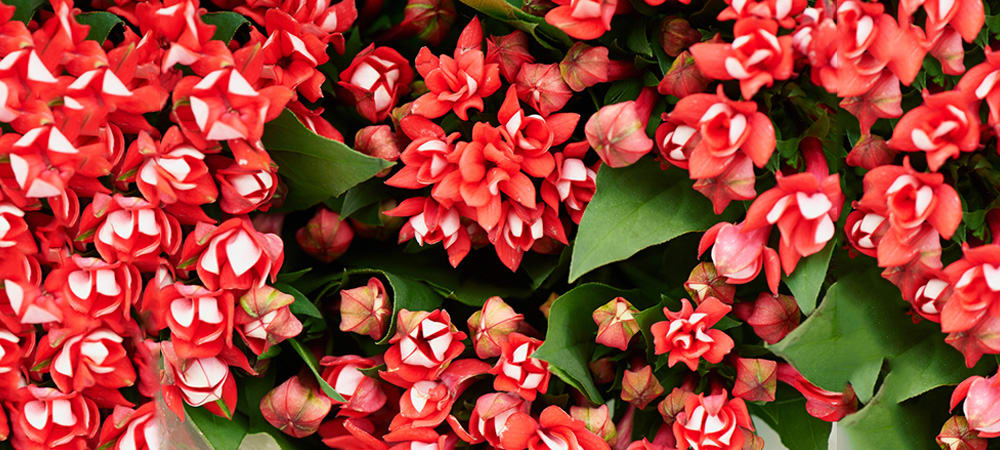 Bouvardia is also known as the Pink Luck; with a mild delicate scent and a very feminine appearance, this flower represents enthusiasm. A perfect gift on someone's big day whether it's their Wedding Day or Graduation Day, this will surely cheer them up.
Calla Lily
Calla is the Greek word for beautiful. White Calla Lilies signify purity & innocence; the pink ones represent appreciation and admiration, the Purple Calla Lilies signify charm and passion and the yellow ones represent gratitude.
Freesia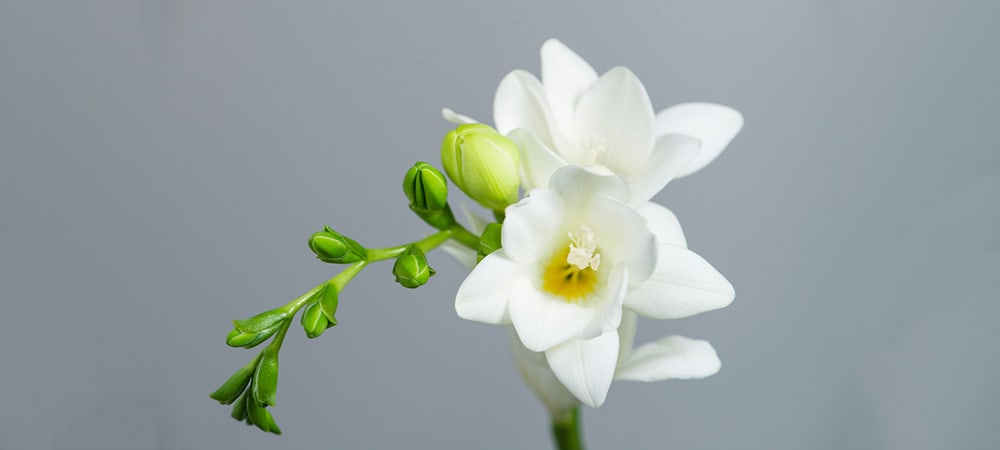 A bouquet of multicolored Freesias makes an excellent gift to a friend, a family member or even a co-worker as they represent friendship and thoughtfulness. They're great anniversary flowers too. The pink ones symbolize motherly love, yellow Freesias symbolize joy, renewal and friendship and the red ones symbolize passion.
Gardenia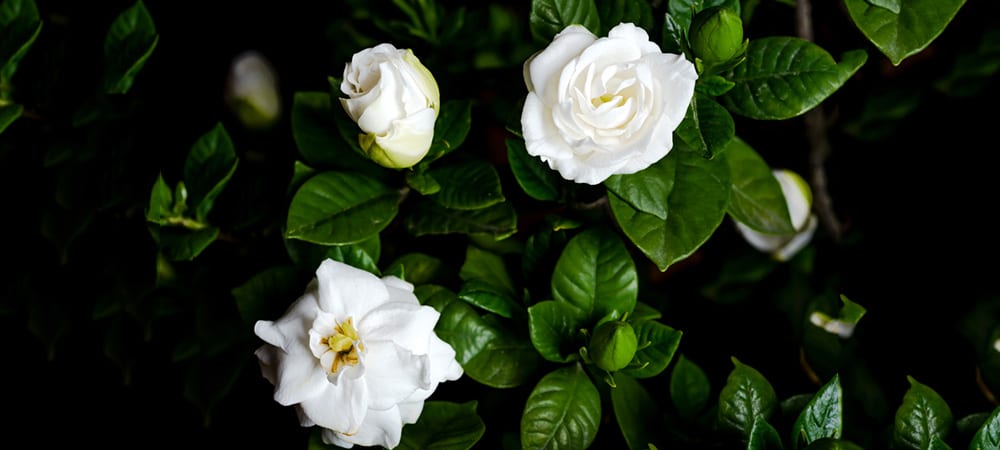 Commonly found in wedding bouquets, these bright white flowers convey the message "you're lovely".
Gerbera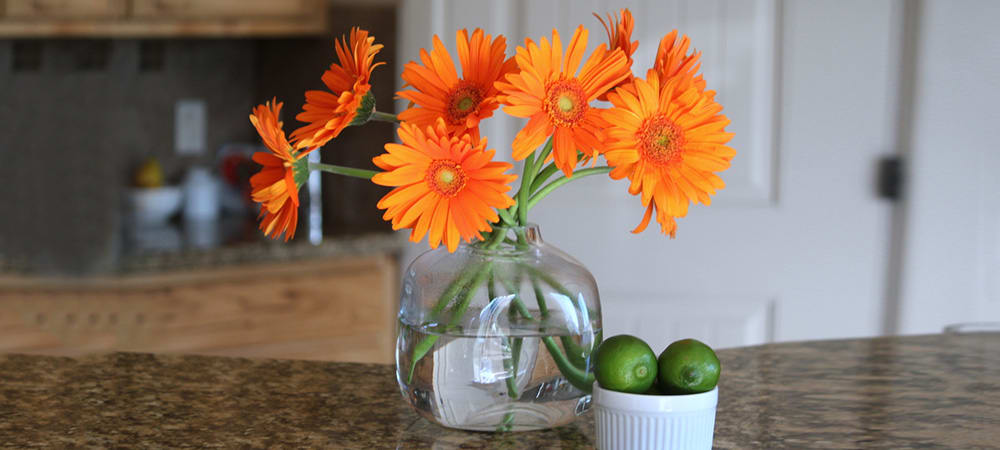 A bright colorful bouquet of Gerbera daisies are for innocence, purity and cheerfulness. Available in a rainbow of colors these will brighten anyone's day.
Gladiolus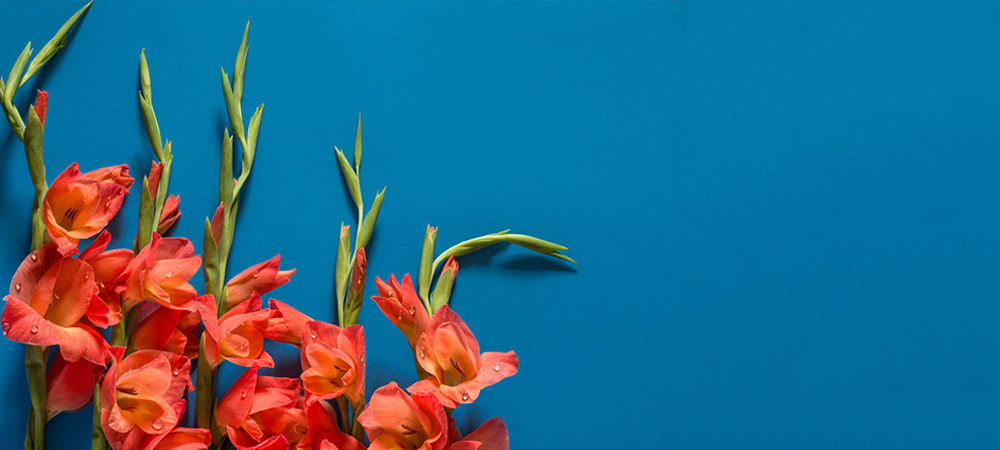 Comes from the Latin word gladius meaning "sword"; these flowers represent infatuation, strength and moral integrity which is why they match to be great romantic flowers.
Hydrangea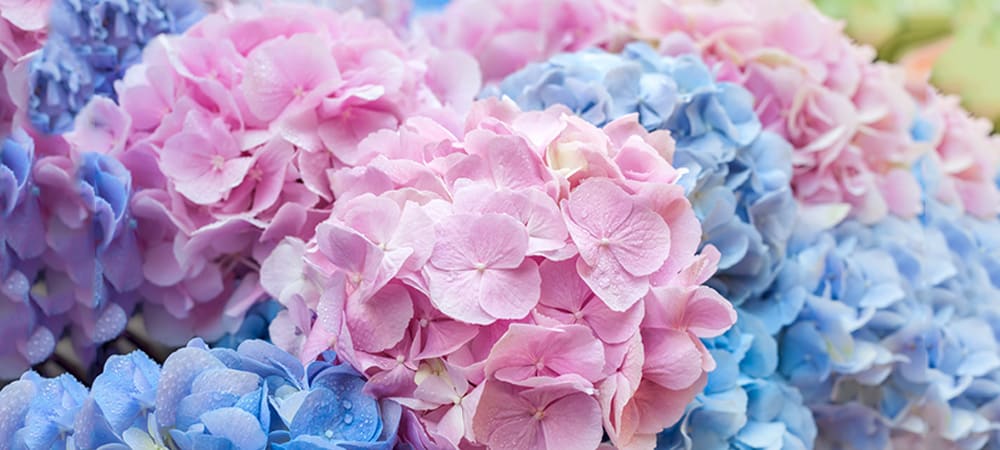 Each color of this flower signifies something different. The pink Hydrangeas signify heartfelt emotion whereas the blue ones signify frigidity and apology; the white ones symbolize boasting or bragging and the purple ones signify a desire to deeply understand someone.
Orchid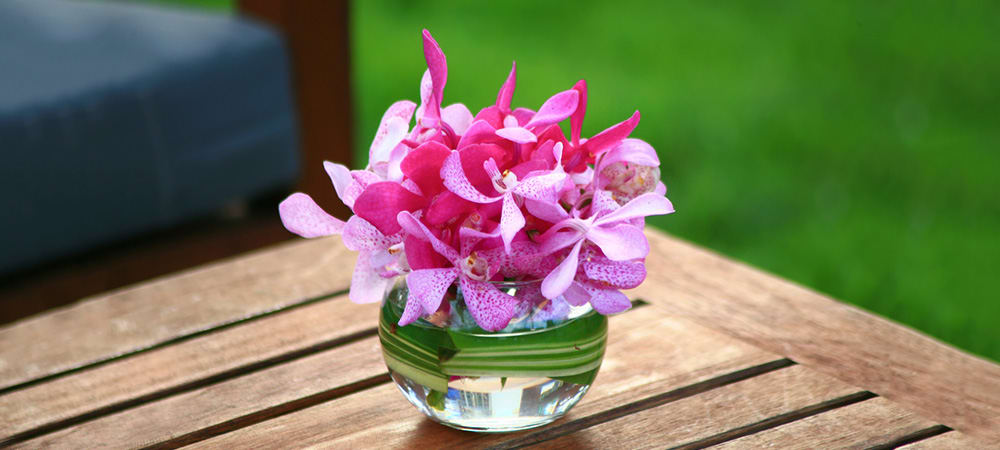 These delicate, simple yet elegant flowers represent love, luxury, beauty and strength. These are a universal gifting option.
Ranunculus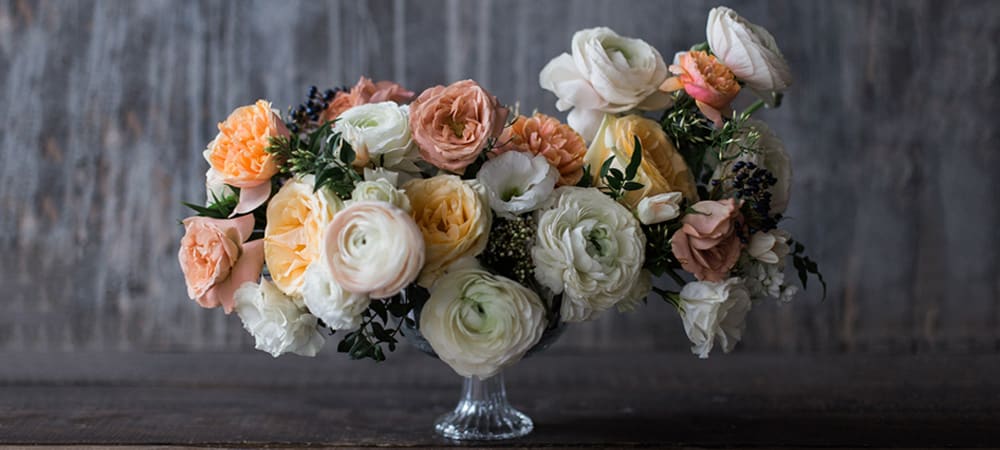 These flowers radiate charm. It also symbolizes "you're charming", "you're attractive"; perfect gift to your crush or someone you admire.
Stock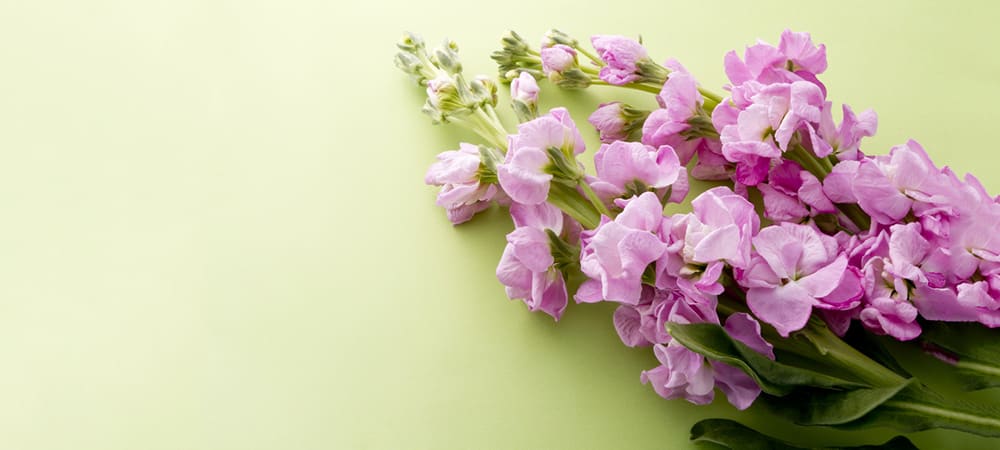 Also known as the Gillyflower or Virginia Stock, these flowers signify a "happy life" or a "contented life"