Do you always find yourself fussing over the decorations of your home for Christmas? Christmas is a busy time. You have to prepare the traditional cuisines, meet your near and dear ones, attend prayers, and celebrate the birth of the divine with fanfare. In all of this, you might not get your home decorations right or in the way you wanted.
Let us lend you a helping hand and offer some creative yet super easy Christmas home décor ideas with flowers. Make your house warm, welcoming, lively and completely in tune with the festive spirit in less time and efforts. Just sit back and read on…
Christmas Room Decor
Make your room resonate with the chirpy Christmassy vibe with these flower arrangements. We have arrangements for all kinds of tastes. Pick yours-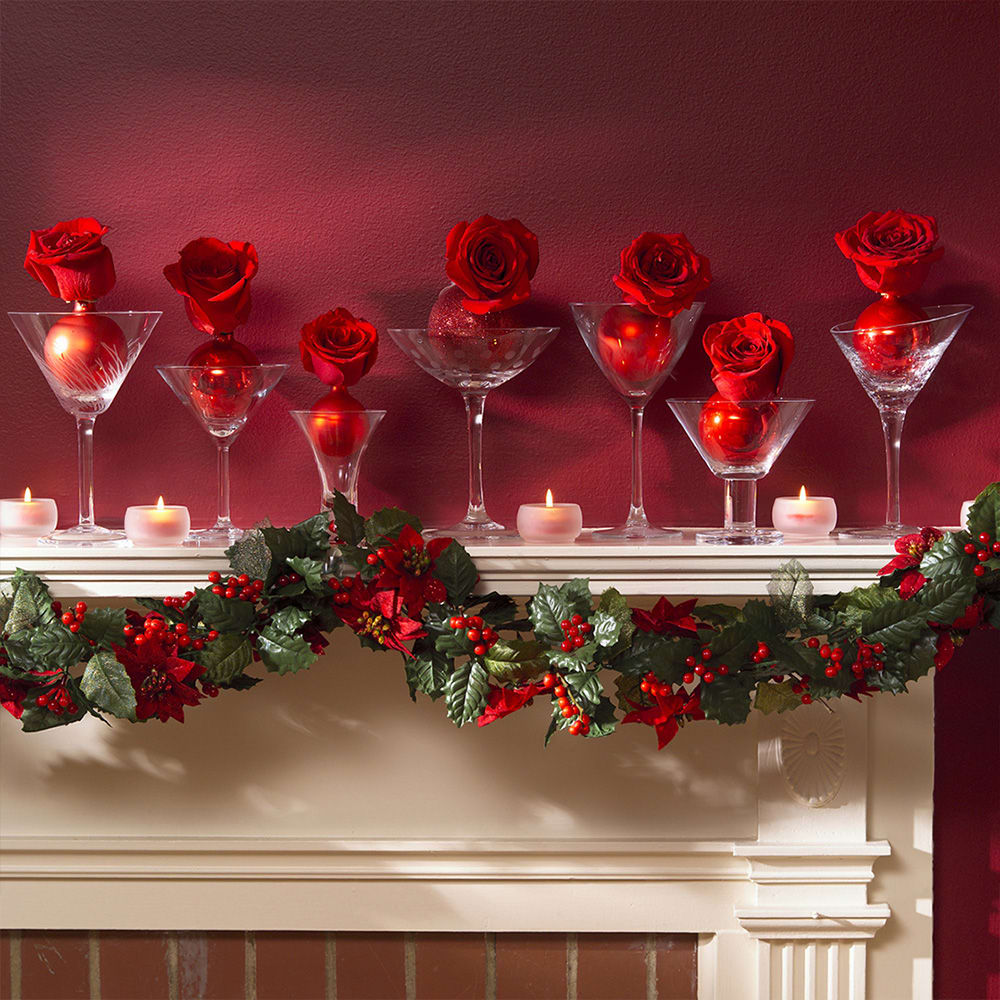 Mesmerize your guests with this heart-tugging Christmas floral decoration over a shelf or window sill.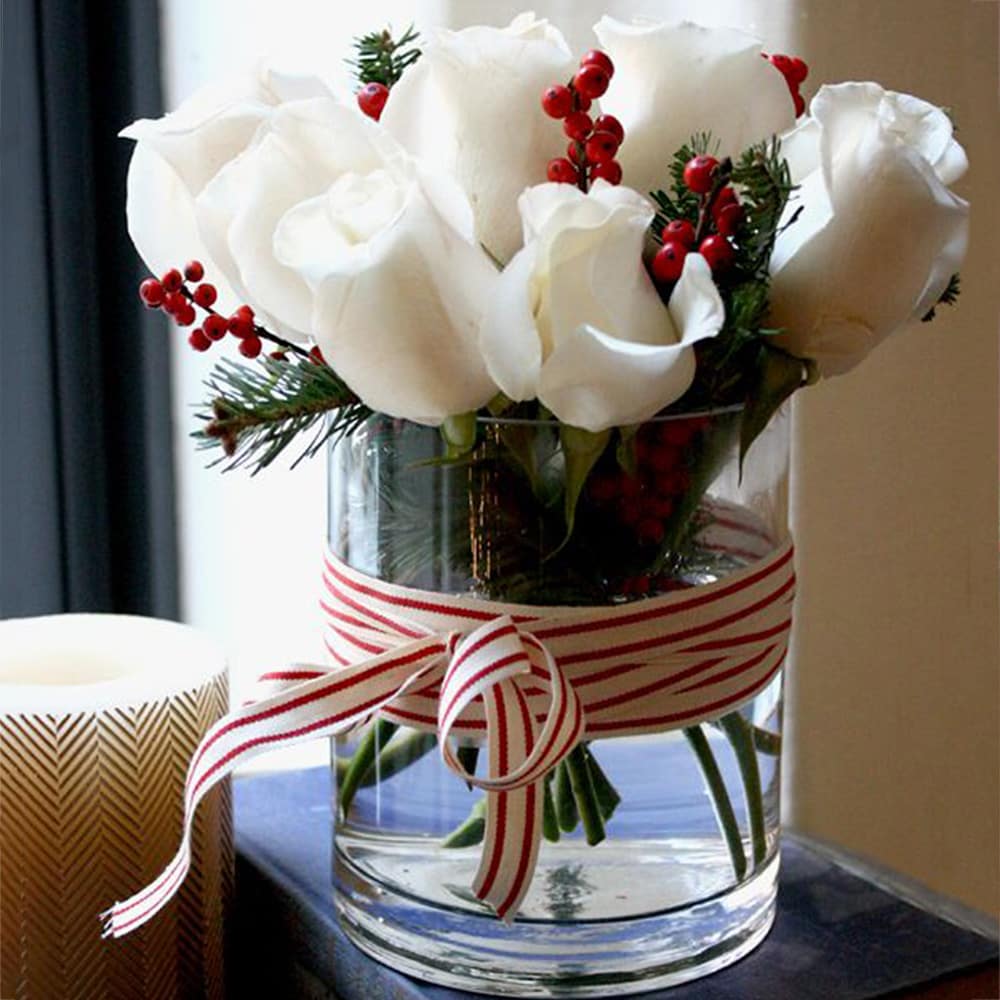 Is simple and adorable your style? Then fill glass jars with water, submerge white roses along with foliage and cherries in them. Tie a ribbon around the glasses and place them on window sills, coffee table, etc. You have just made your room Christmas ready within minutes.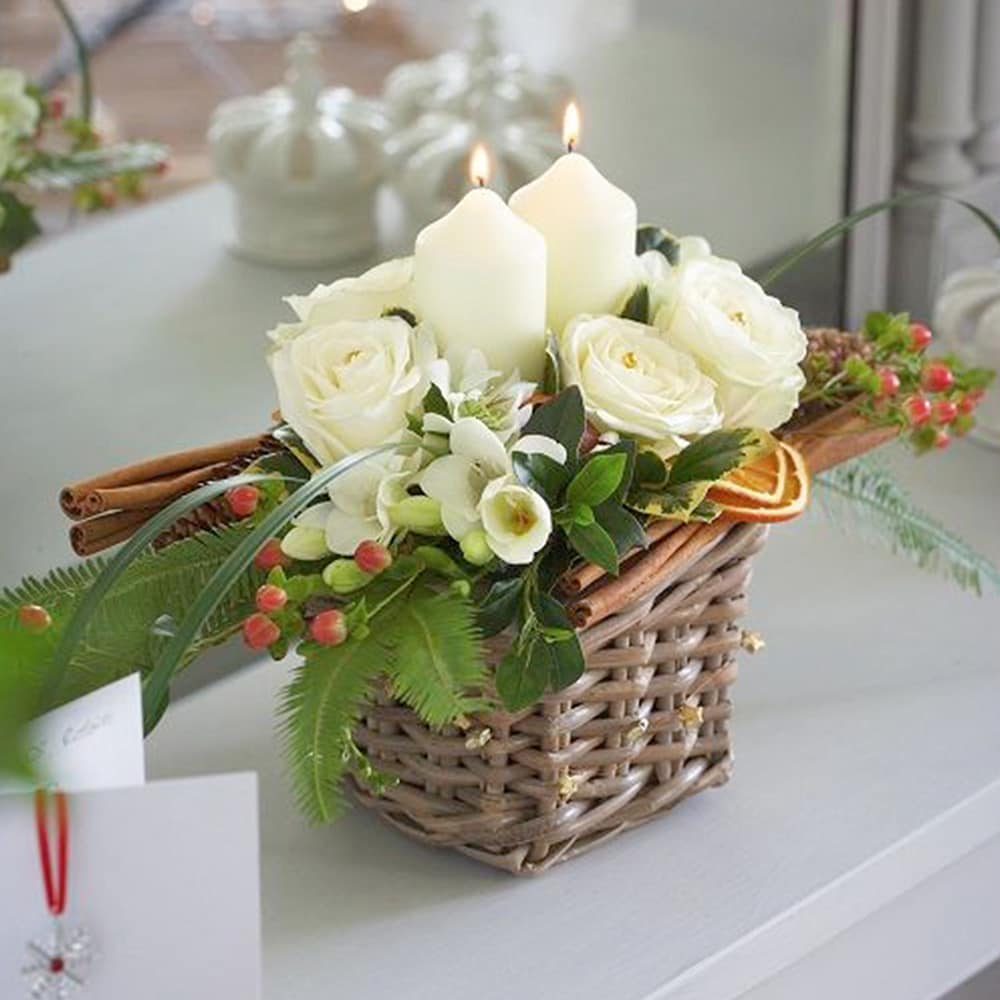 Sing Christmas carols, dance, and make merry with your loved ones while this soothing Christmas floral and candle décor spreads pleasantness and calmness all around you.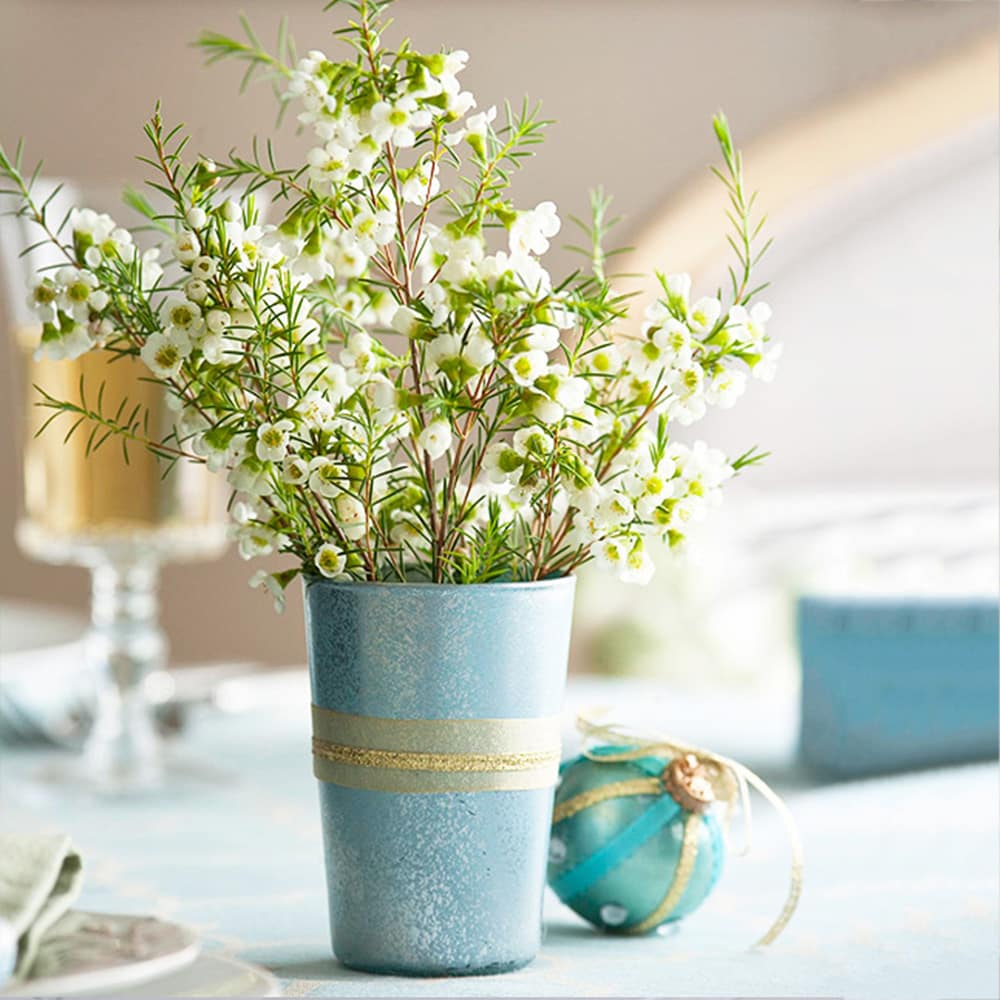 Who said decorating your house for Christmas is tiring and time-consuming? Just pick an unused glass, paint or cover it with coloured paper. Choose small and light flowers so the glass can hold them without toppling over. Keep such colourful and petite flower vases in different corners of the room.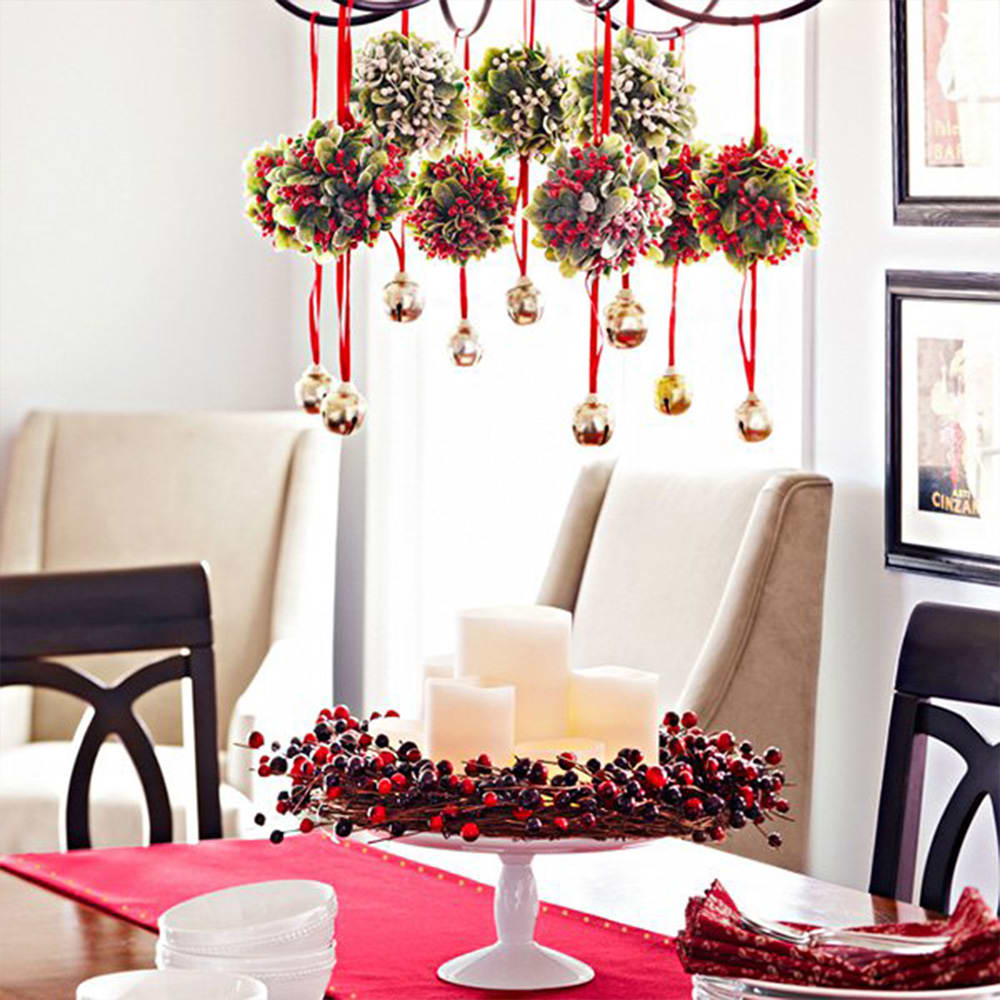 Like creative decorations? We do too. Presenting floral chandelier to amp up your home Christmas celebrations.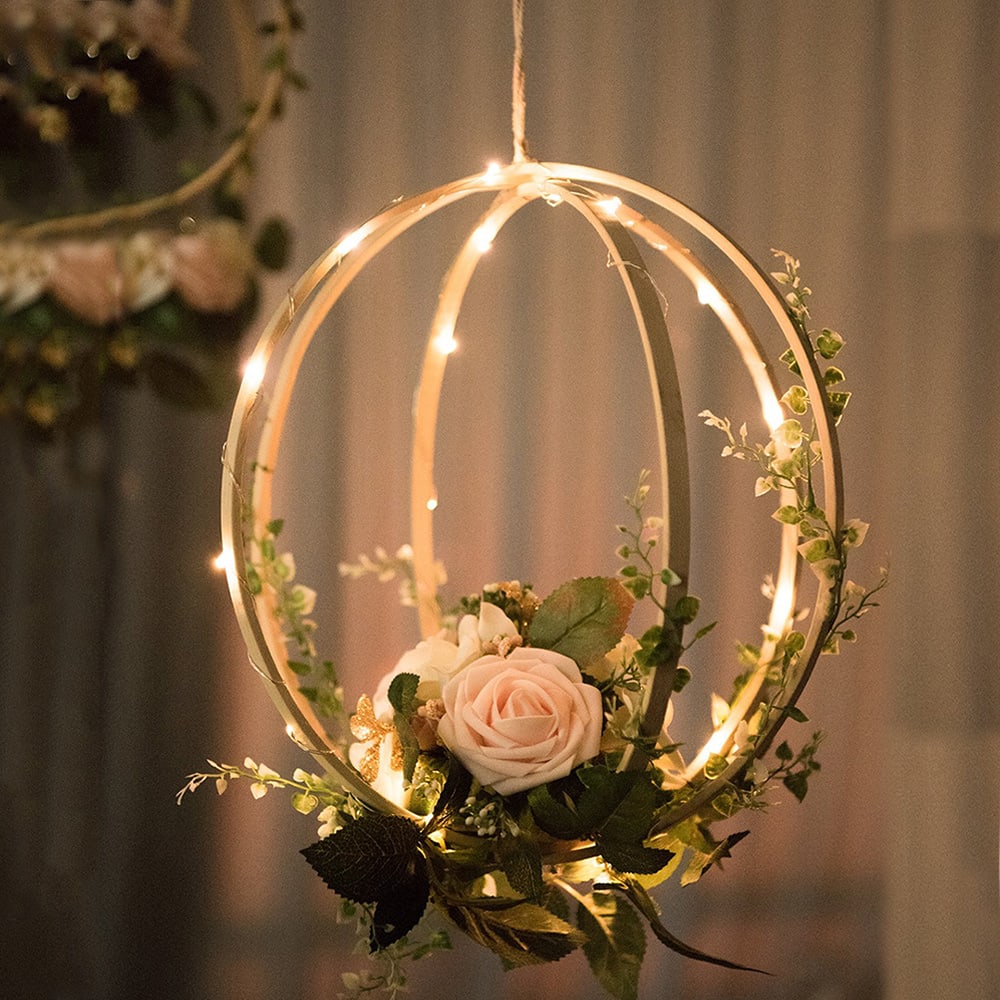 Love inspires great creations. And your great love for Lord Jesus will compel you to go for unusual and one-in-a-kind creations like this one.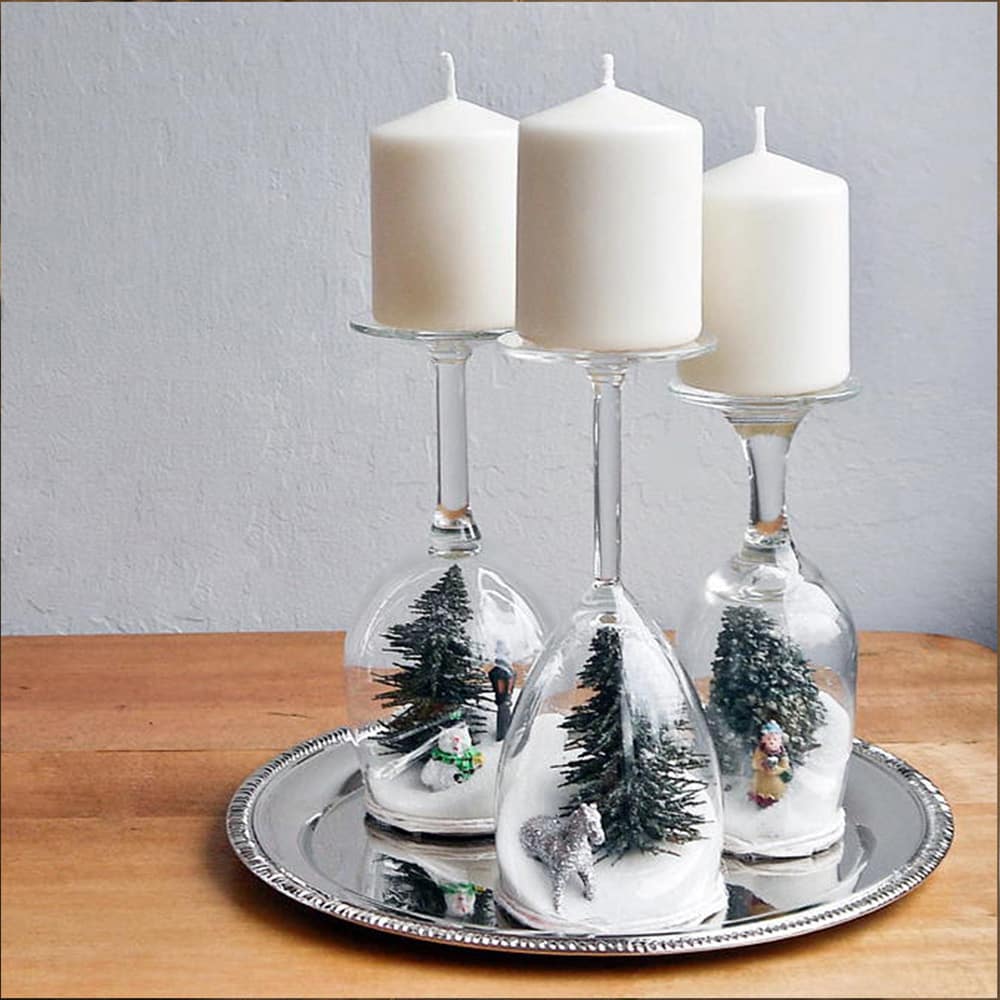 The cool use of the wine glasses makes this decoration stand out and is quite easy to create.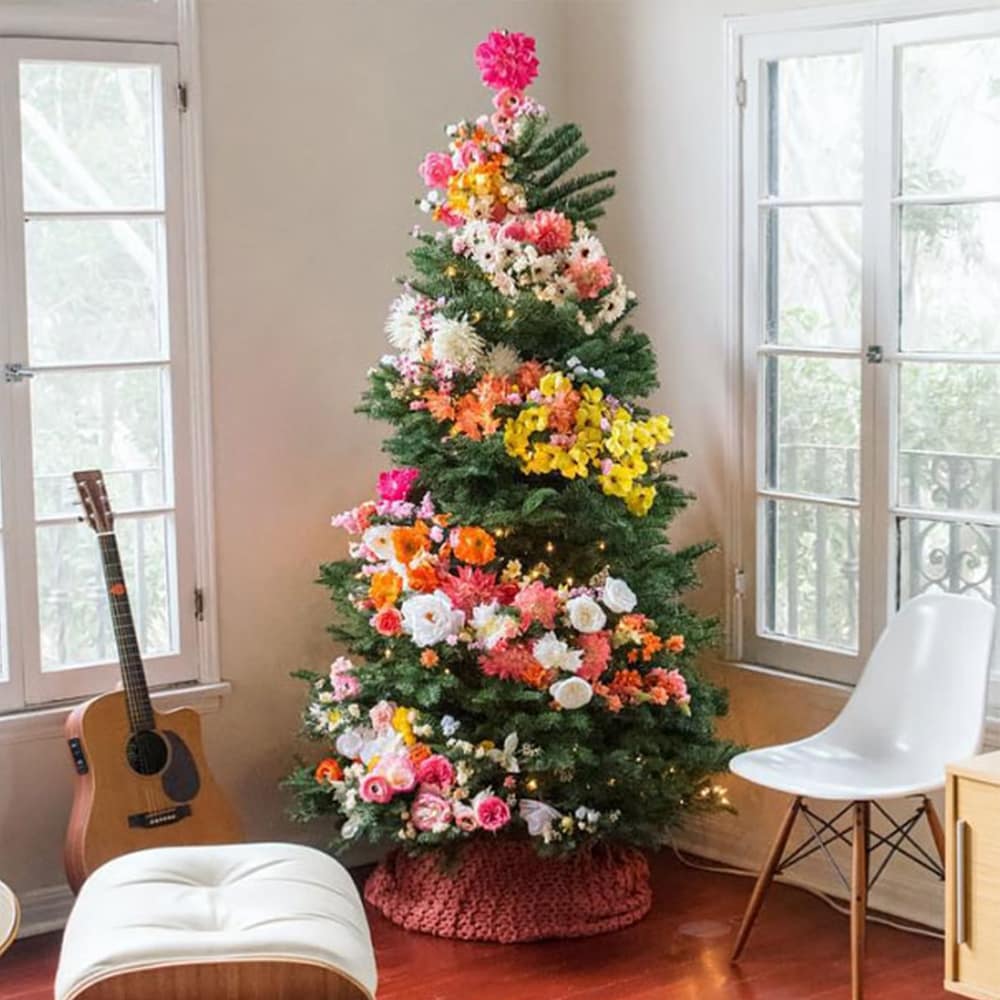 The Christmas tree! How can we miss that out! Adorn your home tree with beautiful and different coloured flowers to make it the center of attention in your room.
Christmas Table Decorations
This is the space where you can get more and more creative. We have great eyeful Christmas table centerpiece ideas for a spectacular Christmas dinner with friends and family.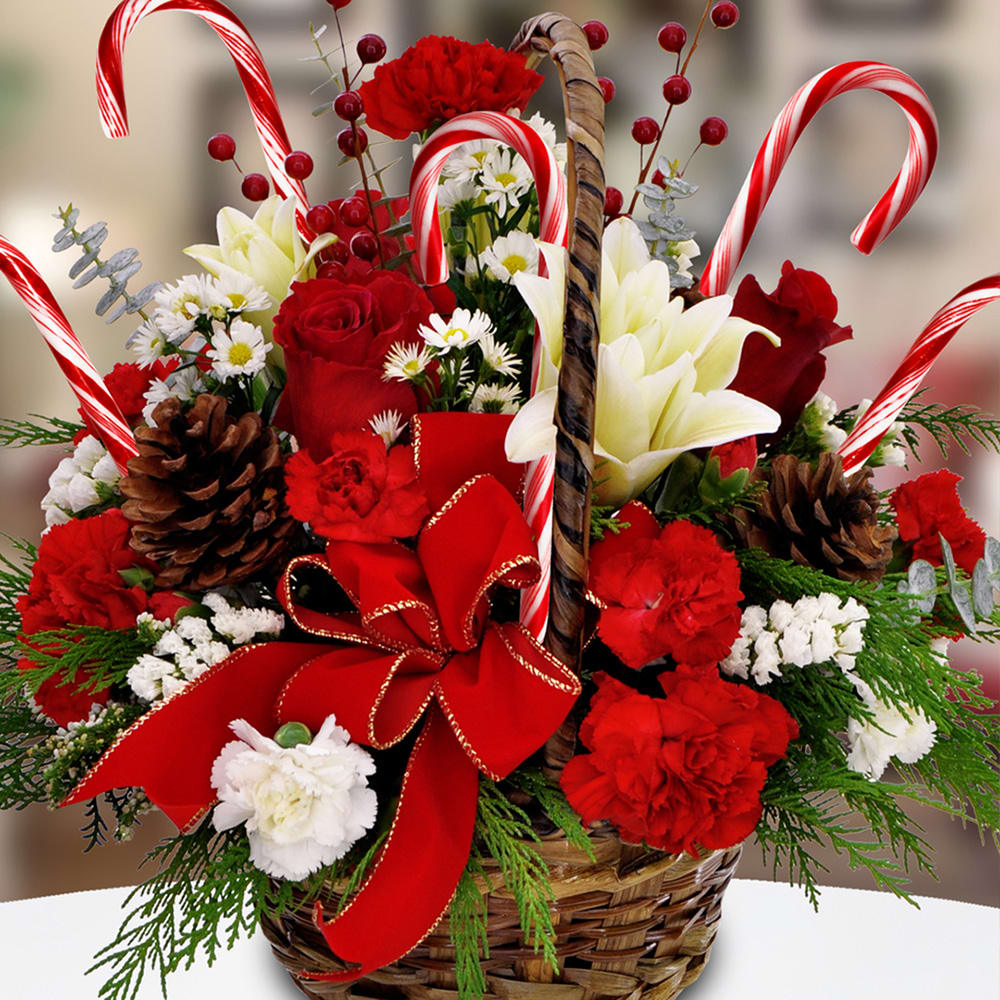 This joyful looking centrepiece has all the elements of attraction as well as sacredness. The shades of red and green make it tradition-rich while white, brown, and cream add a hint of modernity.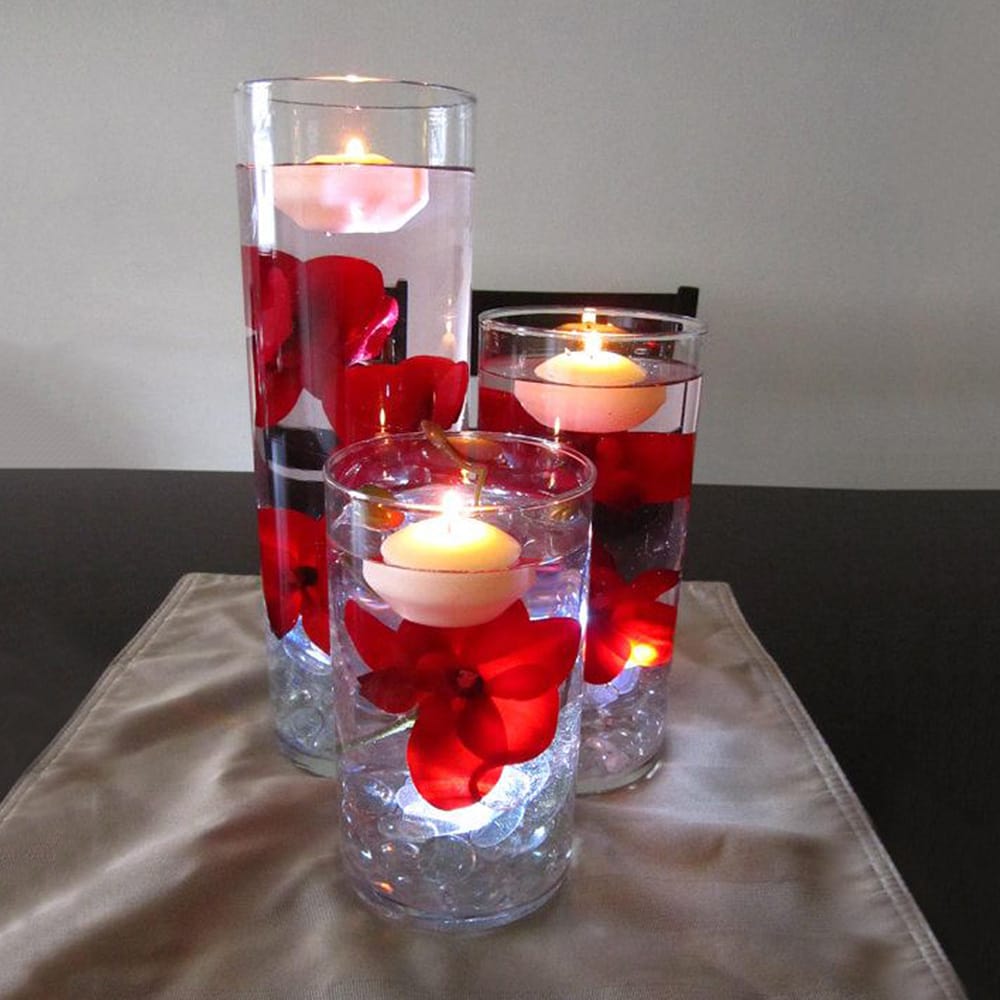 Take glasses of varying sizes and fill them up with water, leaving some space at the top. Drop some pebbles and a flower of your choice. Add water candles and done. Light the candles and let the vibe of merriment spread around.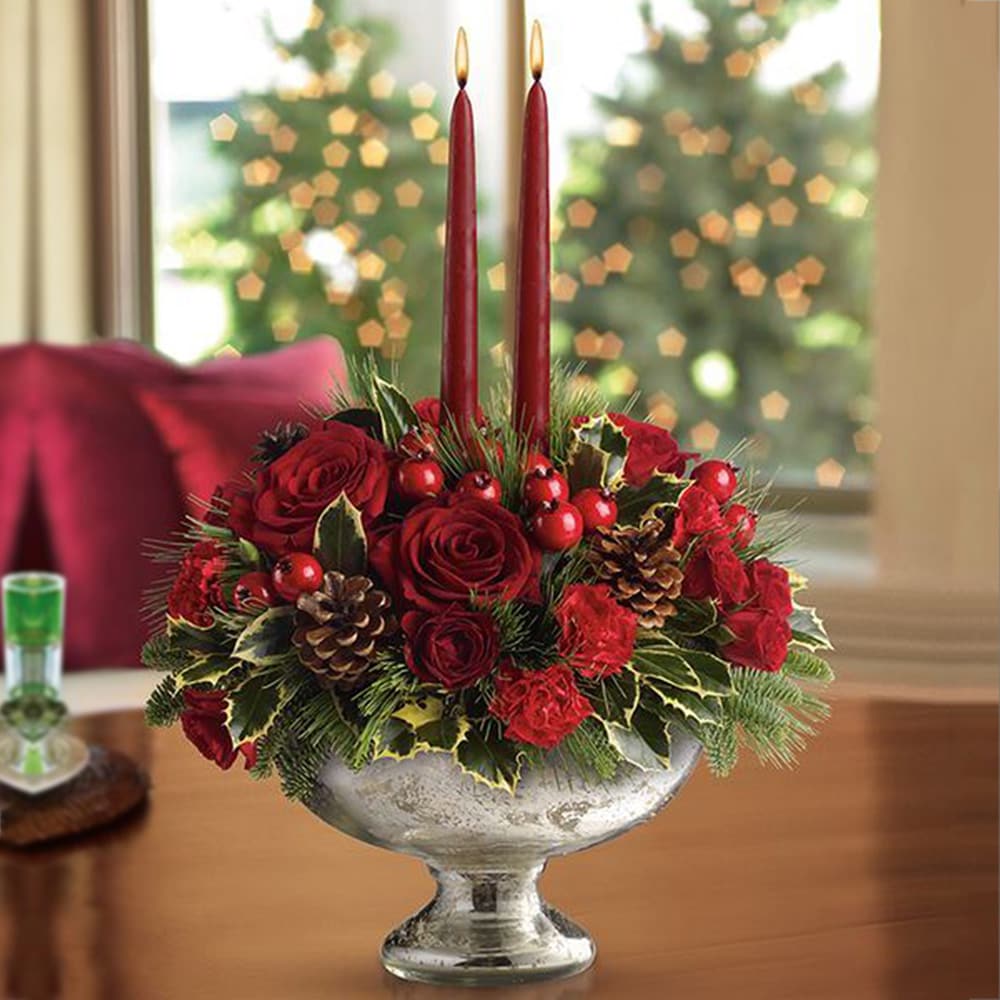 For this, you will need a rustic and vintage looking vase. You can decorate it with red roses, carnations, pinecones, leaves, foliage, cherries, etc. Right in the middle of the bouquet, place two thin red candles for the wow touch.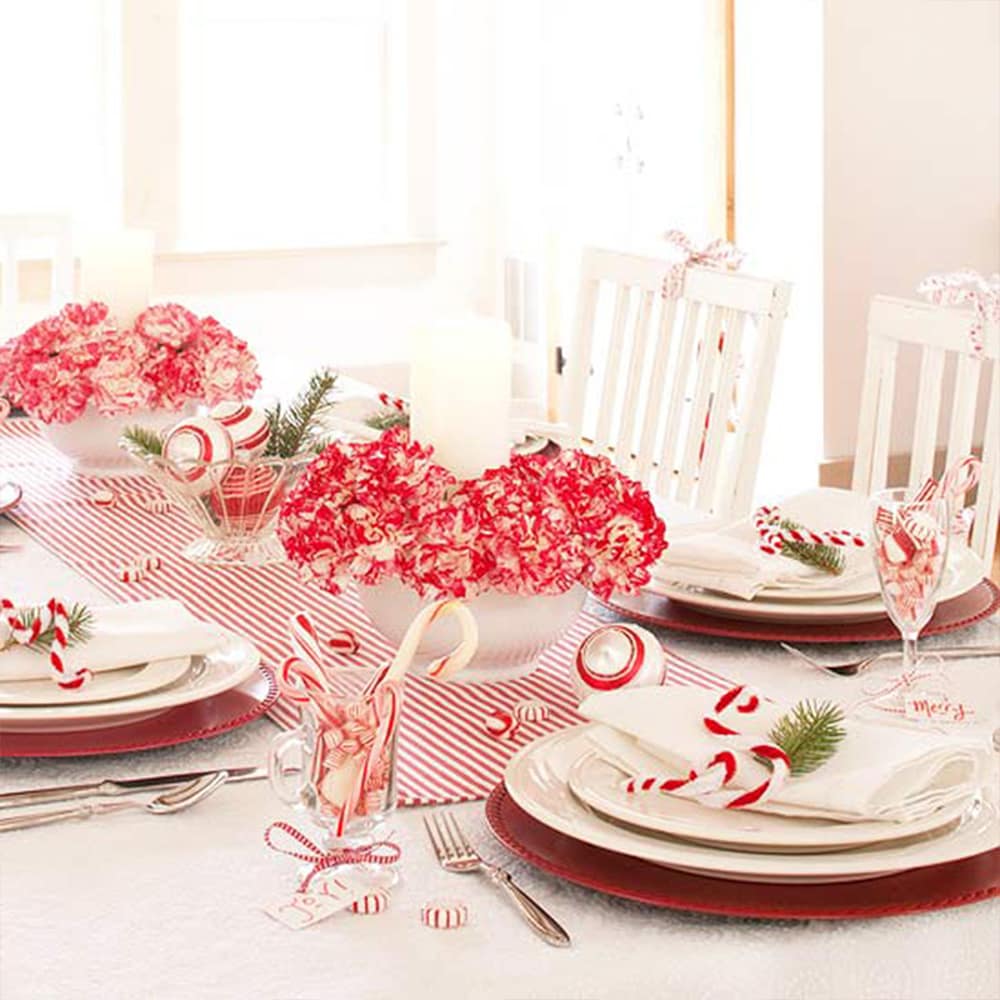 Make your table as desirable as the dessert you will be having on it. Place a large white vase with beautiful red and white striped carnations along with a thick white candle in the middle. Add decoratives in the same colour theme in small glasses around the table for a complete look.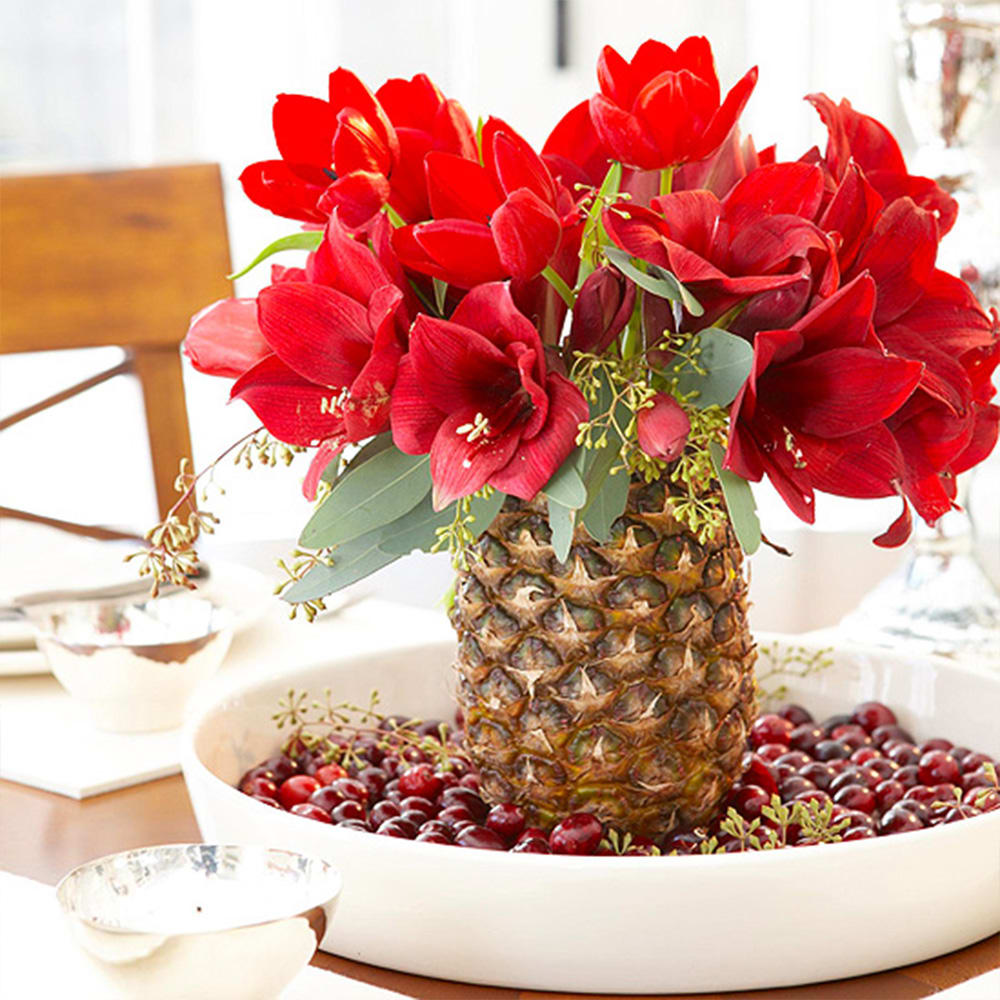 If you are an artist at heart, then you might want to go for this floral arrangement. This centrepiece uses a pineapple as a flower vase. It is filled with red flowers like hibiscus along with dark green leaves. The cherries in the plate add a superb finishing touch.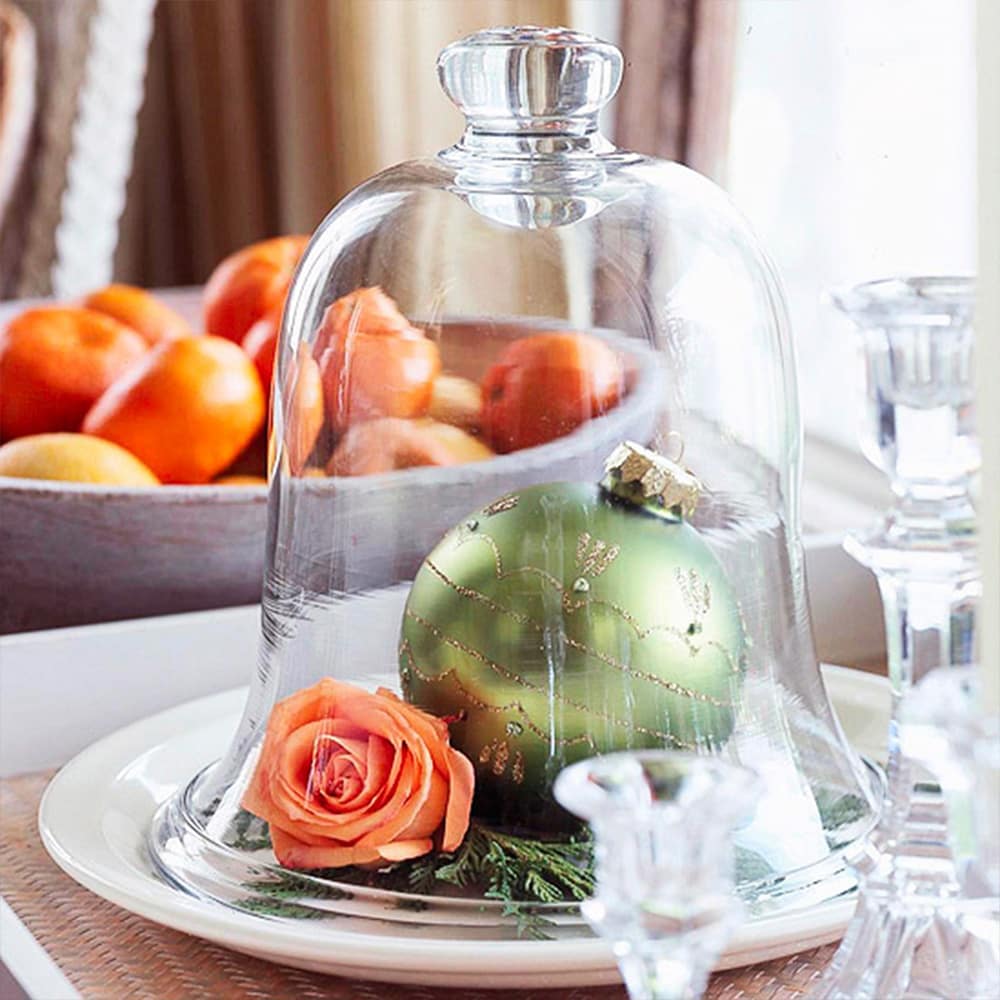 Did we just hear you intake your breath? Surely, this poetic Christmas décor is going to find a place on your dining table.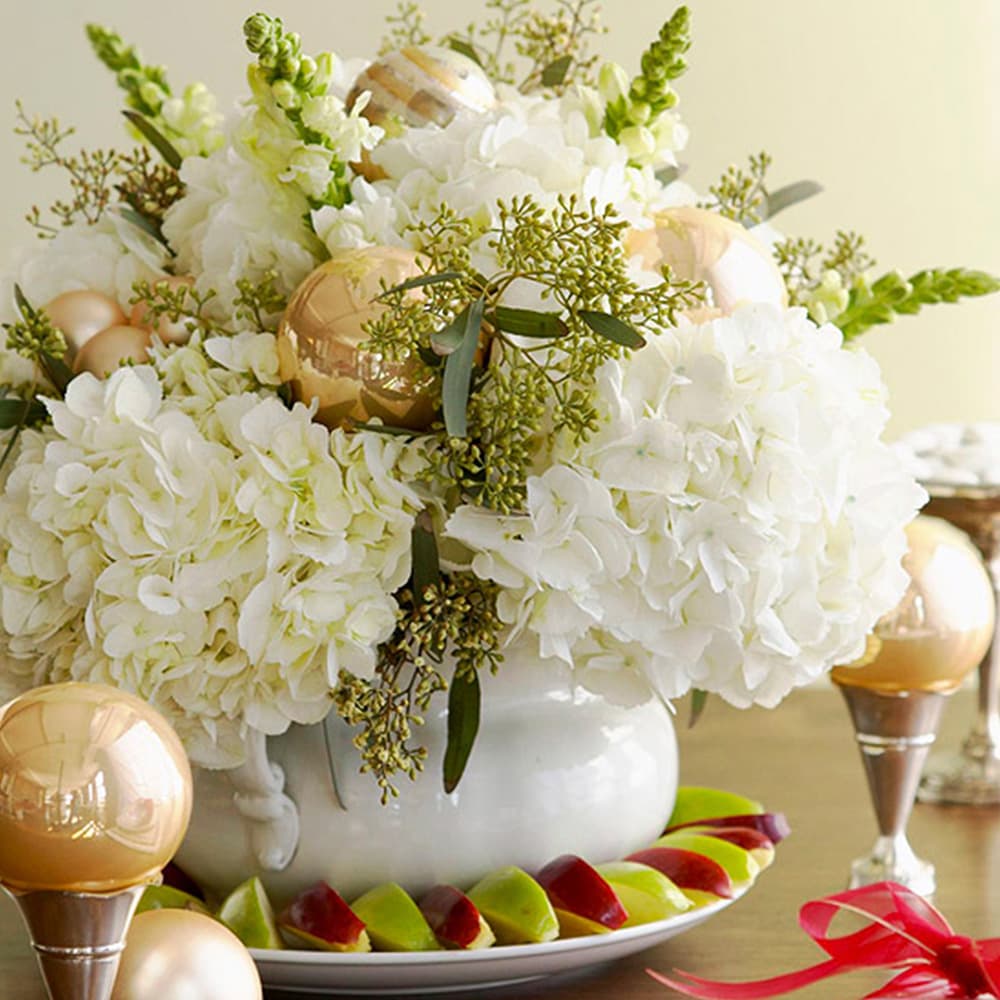 For a simplistic design that makes an impact, this is the one you should go for. You can take any sober looking white vase and decorate it with white flowers, green foliage and golden balls for a simply stunning effect.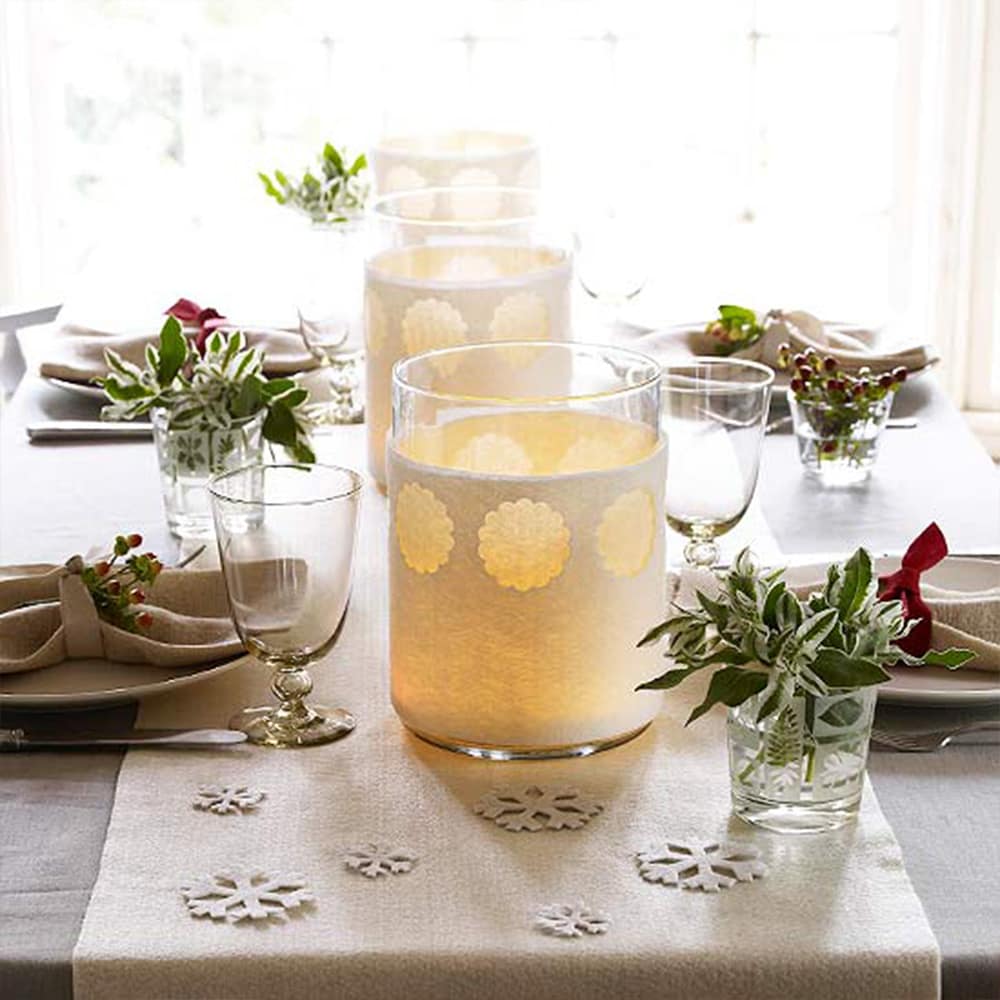 If you are thinking of decorating your table in a way that is chic yet airy and minimalist, here is how you can do it.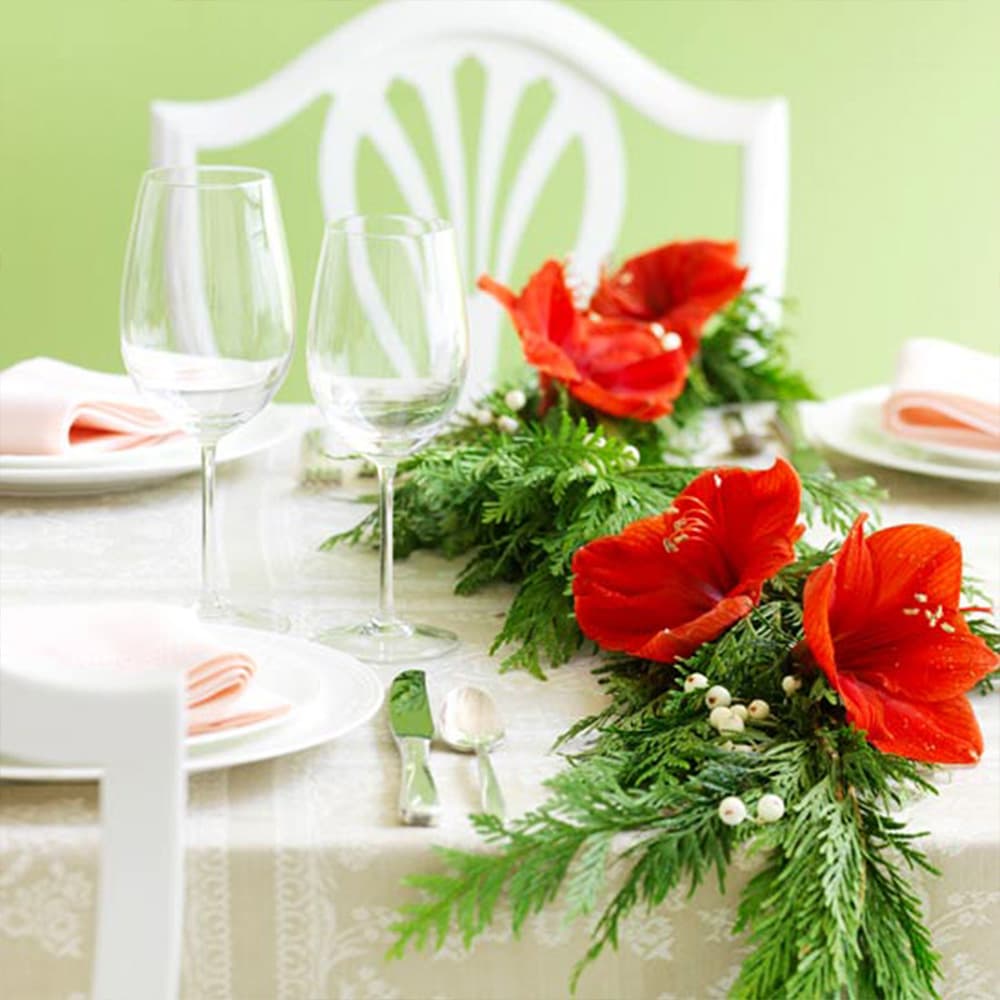 A new style table runner, this one will surely start a trail of conversations during mealtime.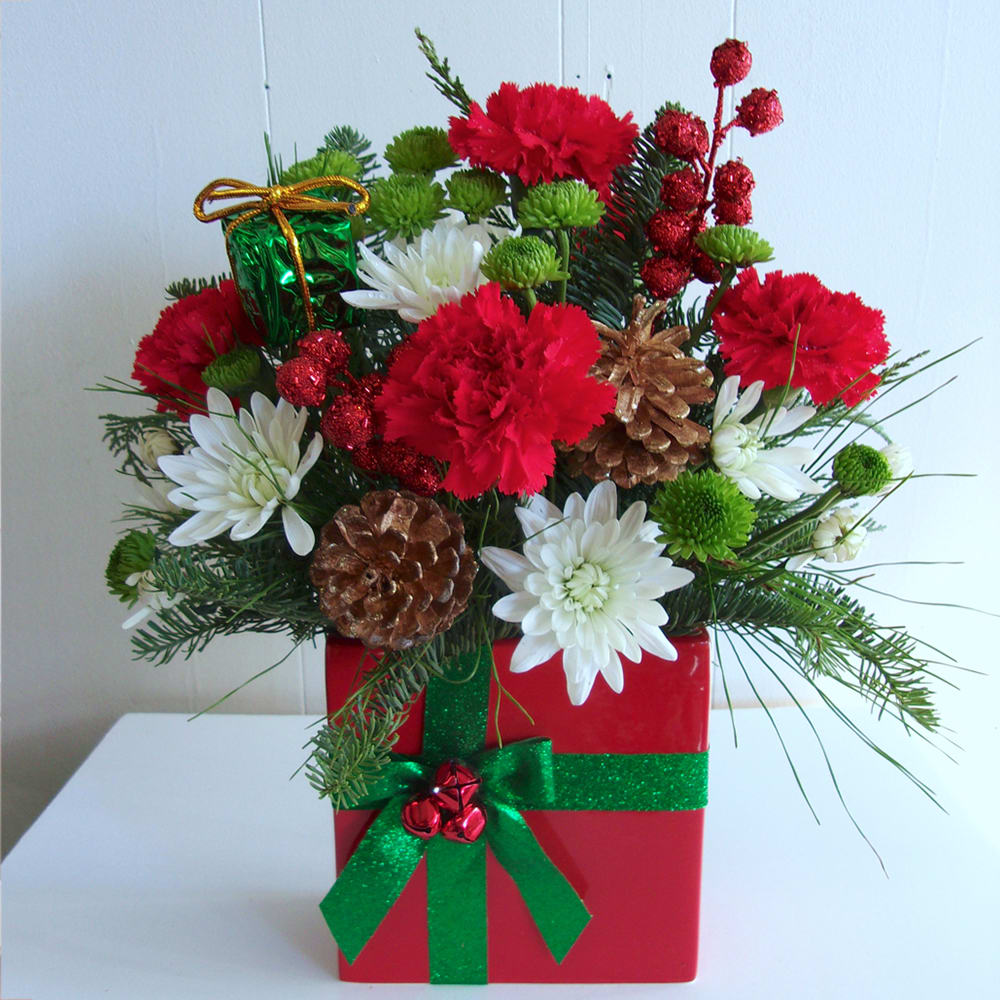 It's time to put those old gift boxes to some creative use.
Christmas Door Decorations
For the door, keep it simple. Go for Christmas decors that will make your closed door look attractive and welcoming.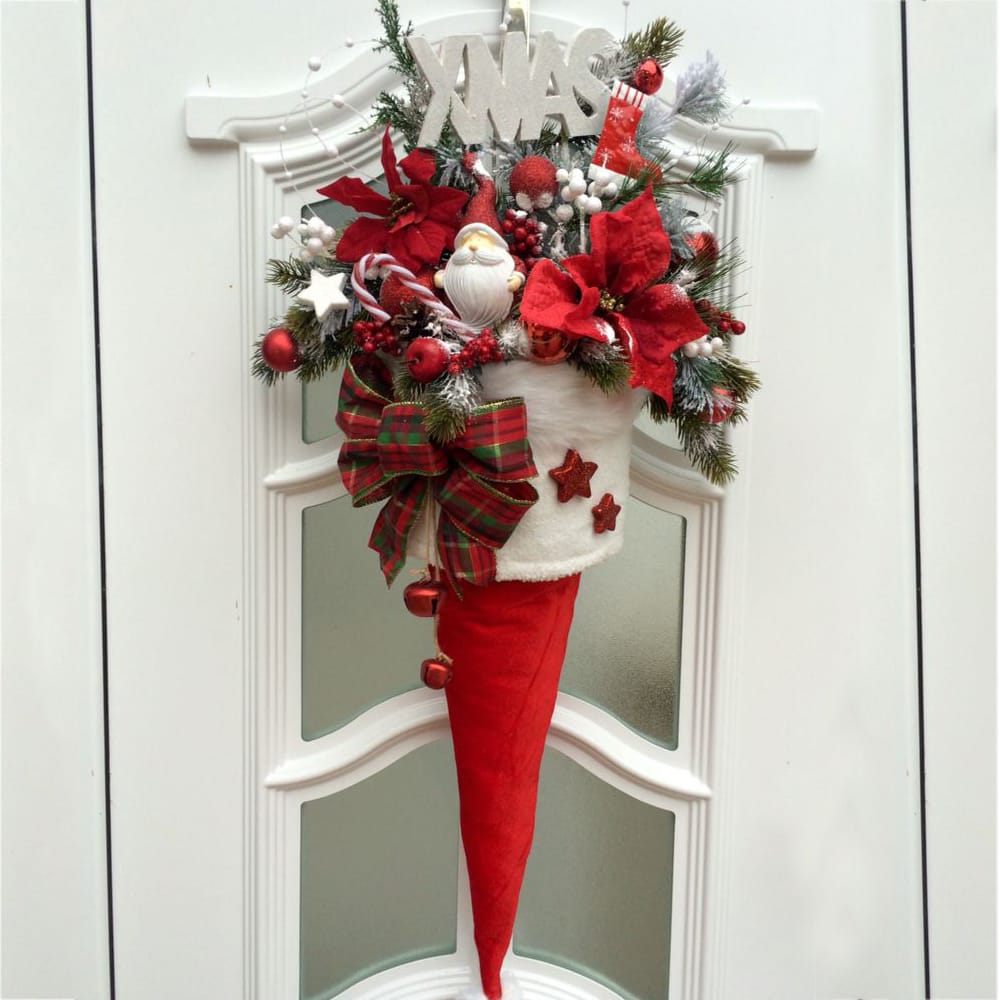 Take a Santa cap, fill it with your choice of flowers, decoratives, etc. and hang it on your door. Simple, good looking and cheerful.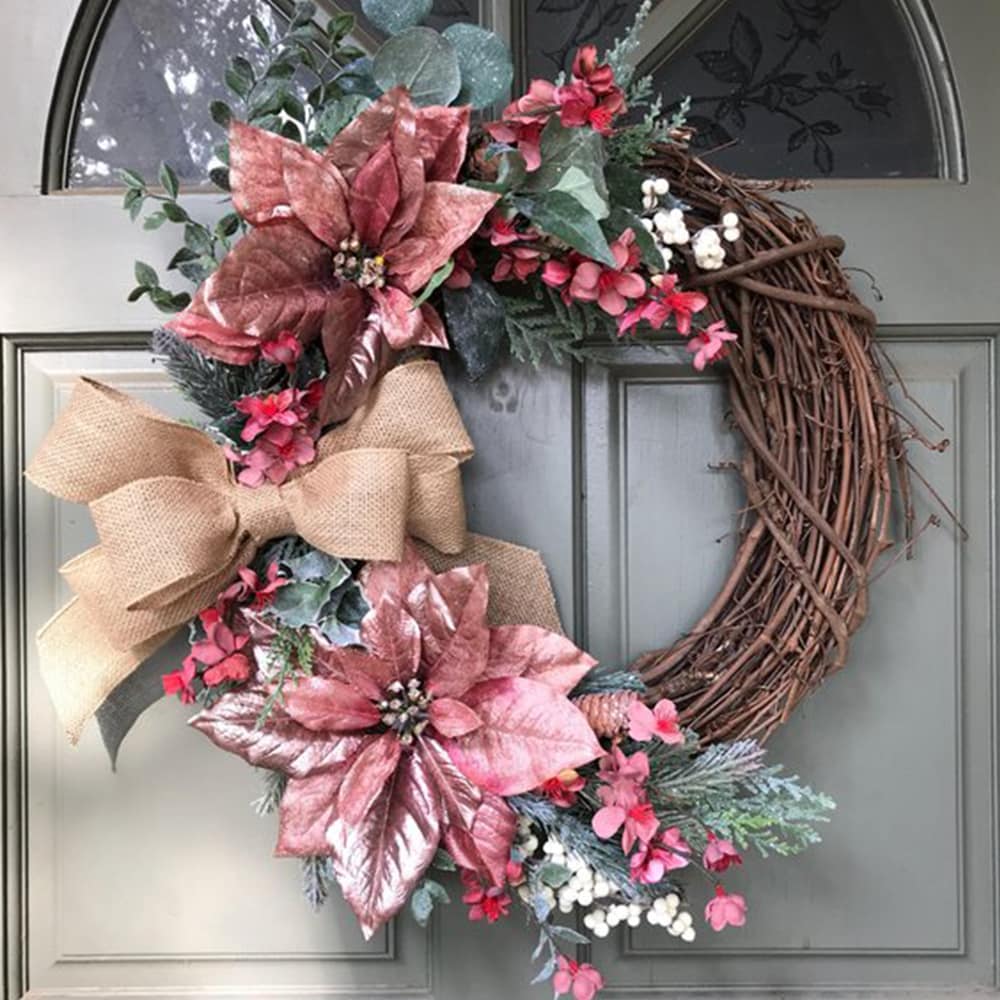 Or go for a classy and cute wreath. Add a merry Christmas tag and you are secretly wishing everyone and being greeted in response by people passing by your door. Talk about capturing the essence of the festival!
If you are too busy to even spare a few minutes for the creations, let us do it for you. Interflora.in has a vast collection of flower arrangements created by expert florists. The flowers are all imported and fresh. The arrangements are packed in the trademark Interflora box, which is designed to keep them safe and protect their intricately done-up look during delivery. They come with a care guide along with food, which makes them last longer. Order one for yourself and your loved ones with free shipping in India. Here are our some of our bestselling picks: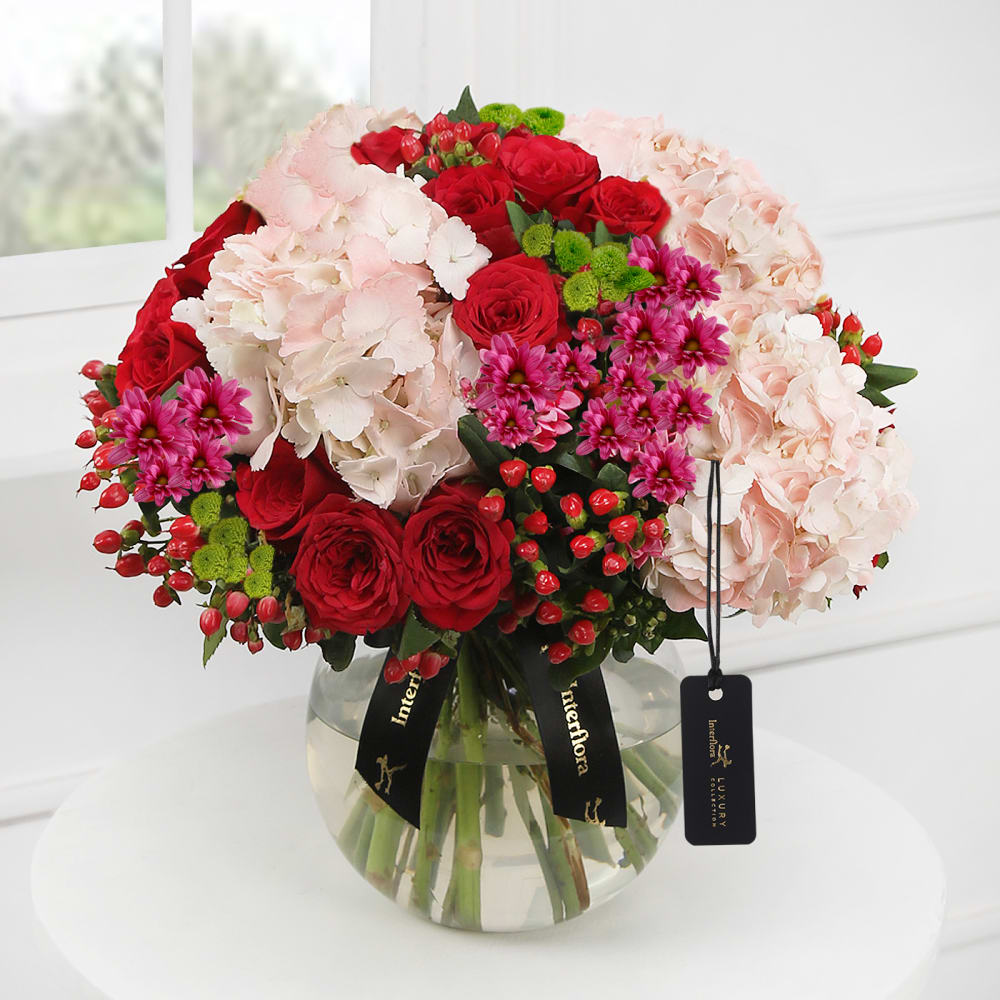 This bountiful arrangement is created using red roses, white hydrangeas, button chrysanthemums, spray chrysanthemums, and red hypericum berries. Adding opulence to your living space is its motto.
Radiant Pink Hand-Tied Bouquet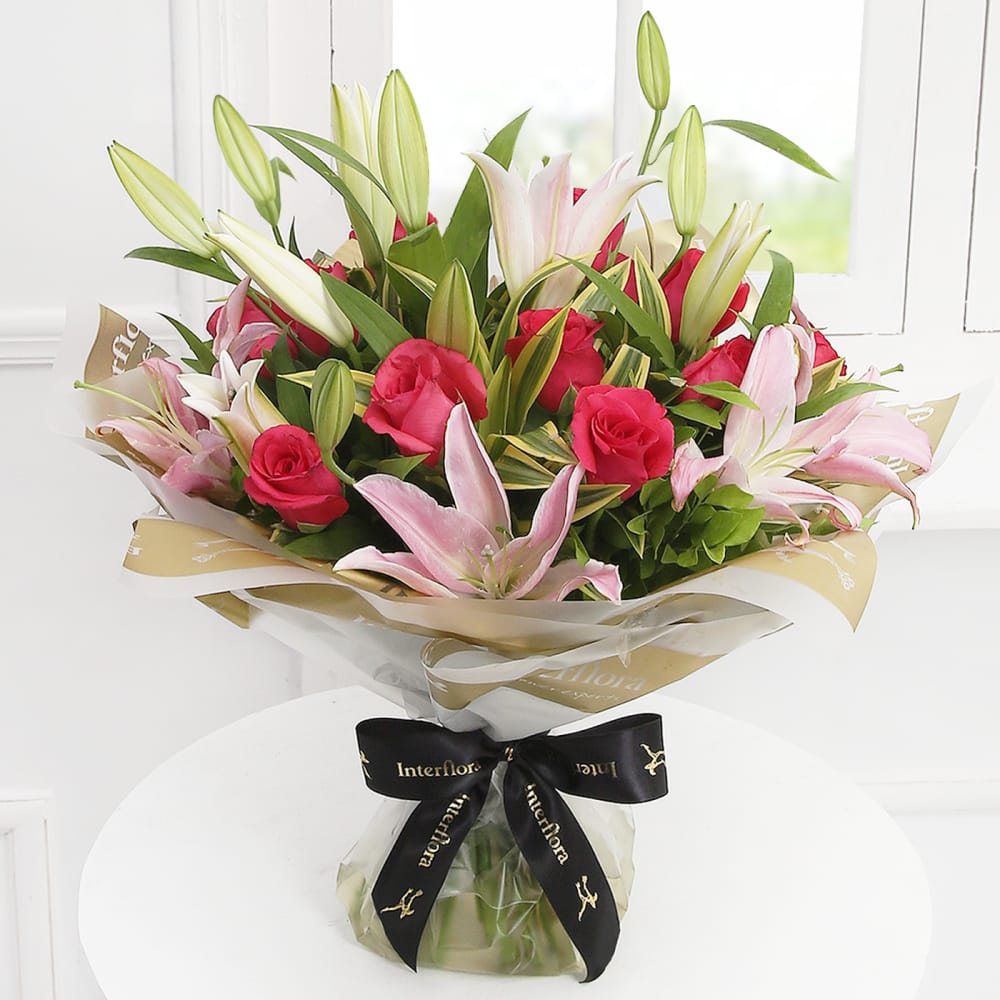 Great for gifting as well as for buying for your own self, this bouquet is destined to steal hearts with its beauty and fragrance.
20 Mixed Roses Hand-Tied Bouquet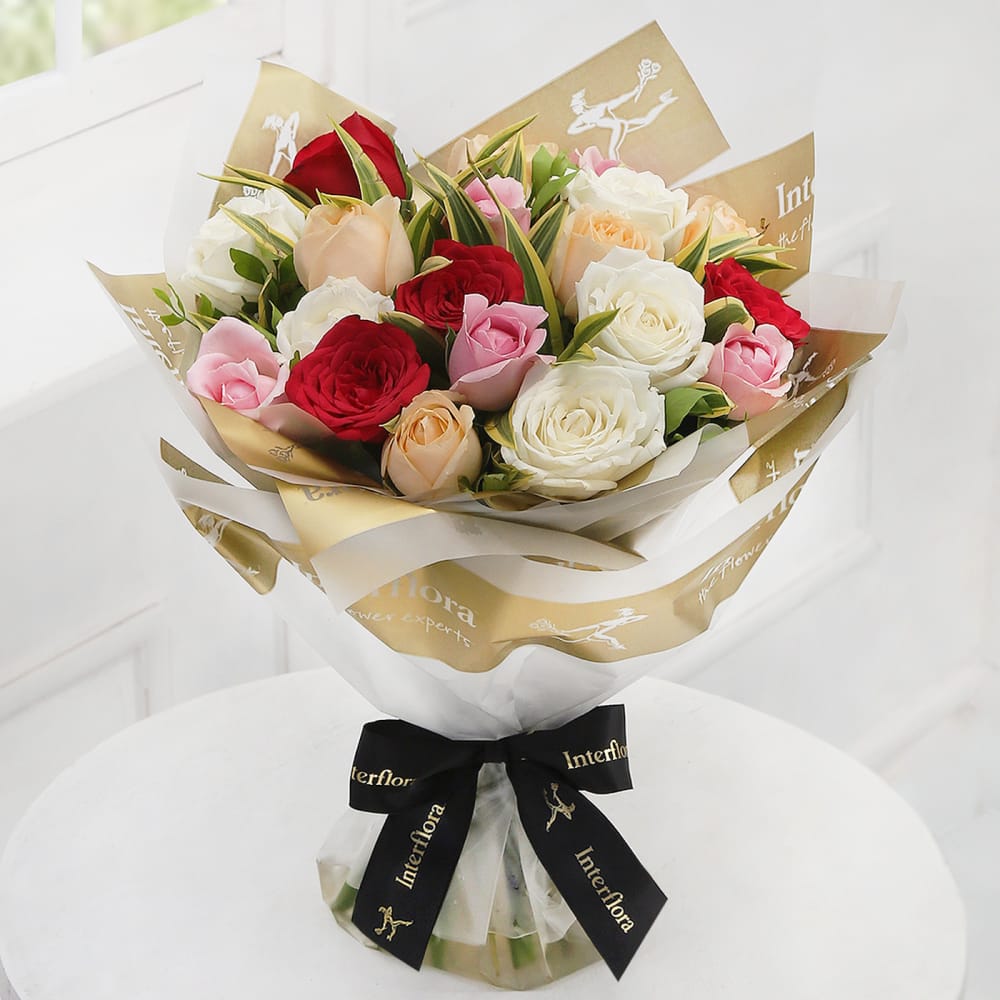 Make your or your loved one's house bath in natural beauty and scent with this hand-tied bouquet.
Choose more from a range of subtle to luxury flower arrangements or hand-tied bouquets from Interflora.in.
*Image courtesy- Pinterest