It's time to woo your love interest. With Valentine's Day almost here, your mind is already practising saying the magical words with a red rose in hand. Umm, we'll take the liberty to interrupt your reverie. We know that you might just be tempted to take the same road that is taken by everyone on this day of love i.e picking up red roses for Valentine's Day. But don't, wait a moment and rethink. Actually, there are different coloured roses out there too that help you express your love as beautifully as the red ones. Imagine asking out your girl or boy with a peach or orange rose. The thought itself is so dreamy.
In the words of poet Robert Frost
"Two roads diverged in a wood, and I,
I took the one less travelled by,
And that has made all the difference.
This Valentine's Day, dare to think different and do something that your sweetheart is not expecting. Wow and surprise your beloved with a touch of luxury to the classic red roses and make all the difference in your budding relationship.
Here are some 'different' coloured roses with meanings that will certainly take your beloved's breath away at the 1st sight!
And don't forget to add a note supporting your feelings to the chosen exotic flower gift as the receiver might be as clueless about their meaning as you are now.
White Rose- "You're my soulmate"
Yes, that's what a white rose says! So think different this Valentine's and make the move with a single or a bunch of white roses. It also speaks of purity, innocence, and reverence to the person you are giving it to.
Red & White- "We are a match made in heaven"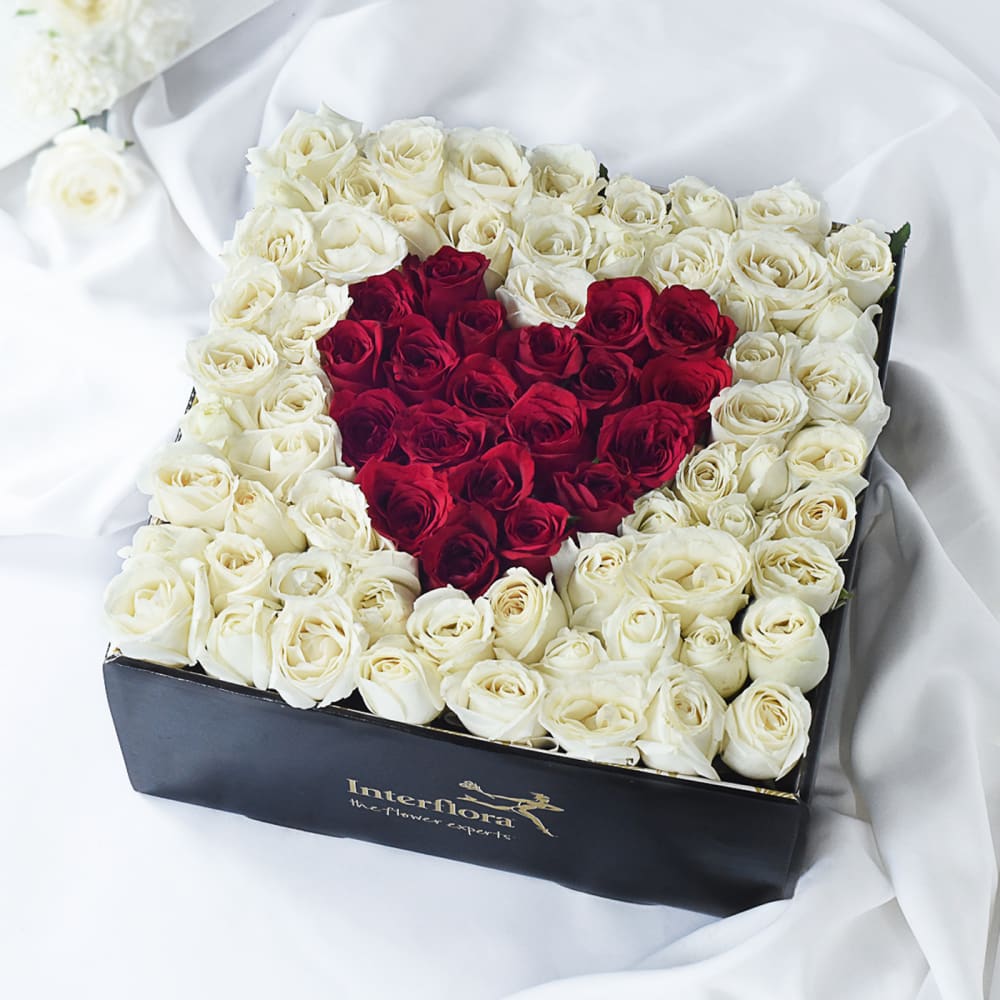 Doesn't the phrase 'we make a good pair' has a more positive vibe than 'be my valentine'? A bouquet of red and white roses will let you say exactly that to the person who has stolen your heart.
Yellow- "You are my bestie"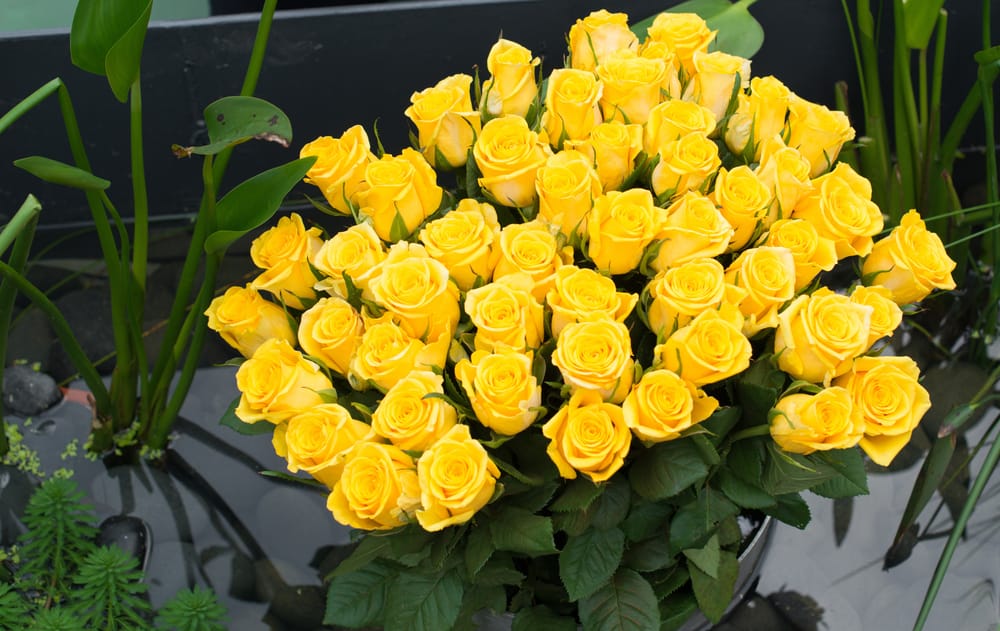 Of course, you knew this one! Yellow roses are famous as a symbol of camaraderie and caring. So these are the right flowers for Valentine's Day when you want to say how much you value the friendship and enjoy the company of someone special.
Pink- "With you in it, my life feels like a blessing"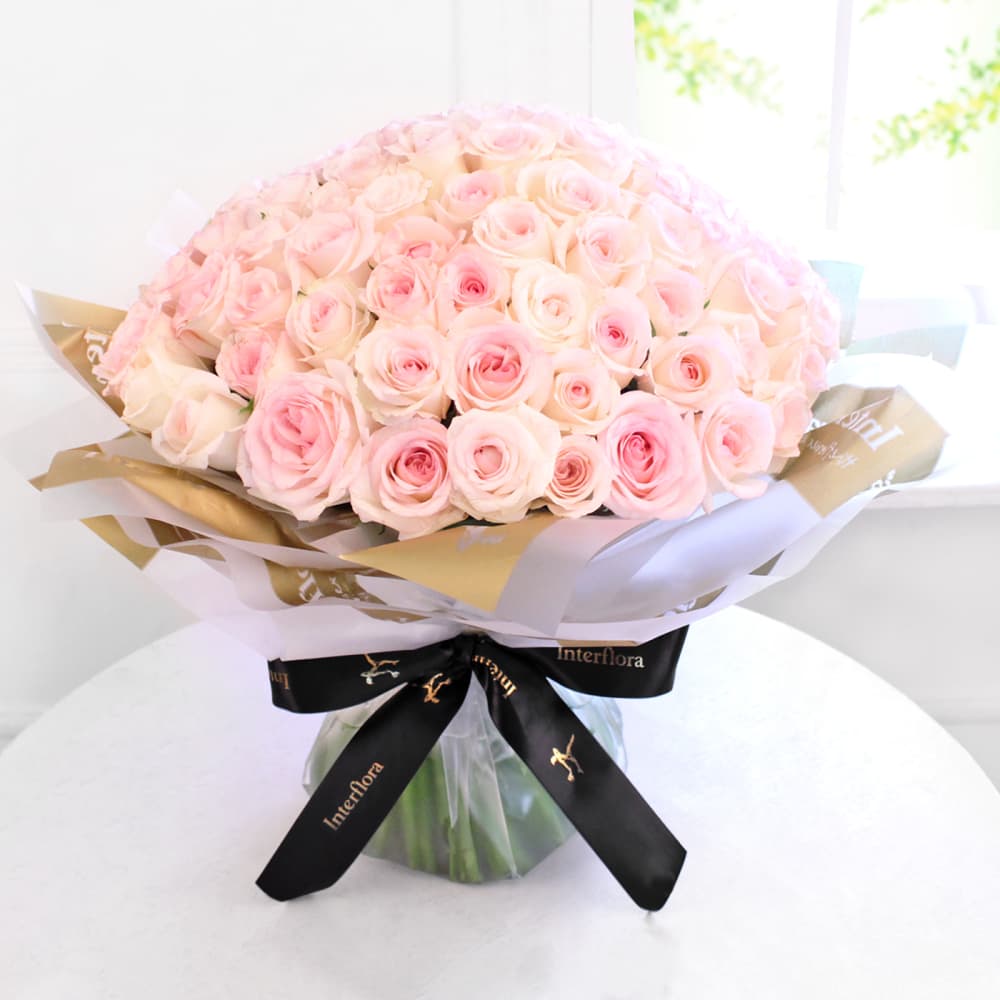 Pink is the colour of gentle love and appreciation of someone's presence in your life. With these, you can convey your love and care for your beloved on Valentine's Day without saying anything.
Pink With Dark Pink Tip- "You are the hand that pulls at my heartstrings and makes it sing"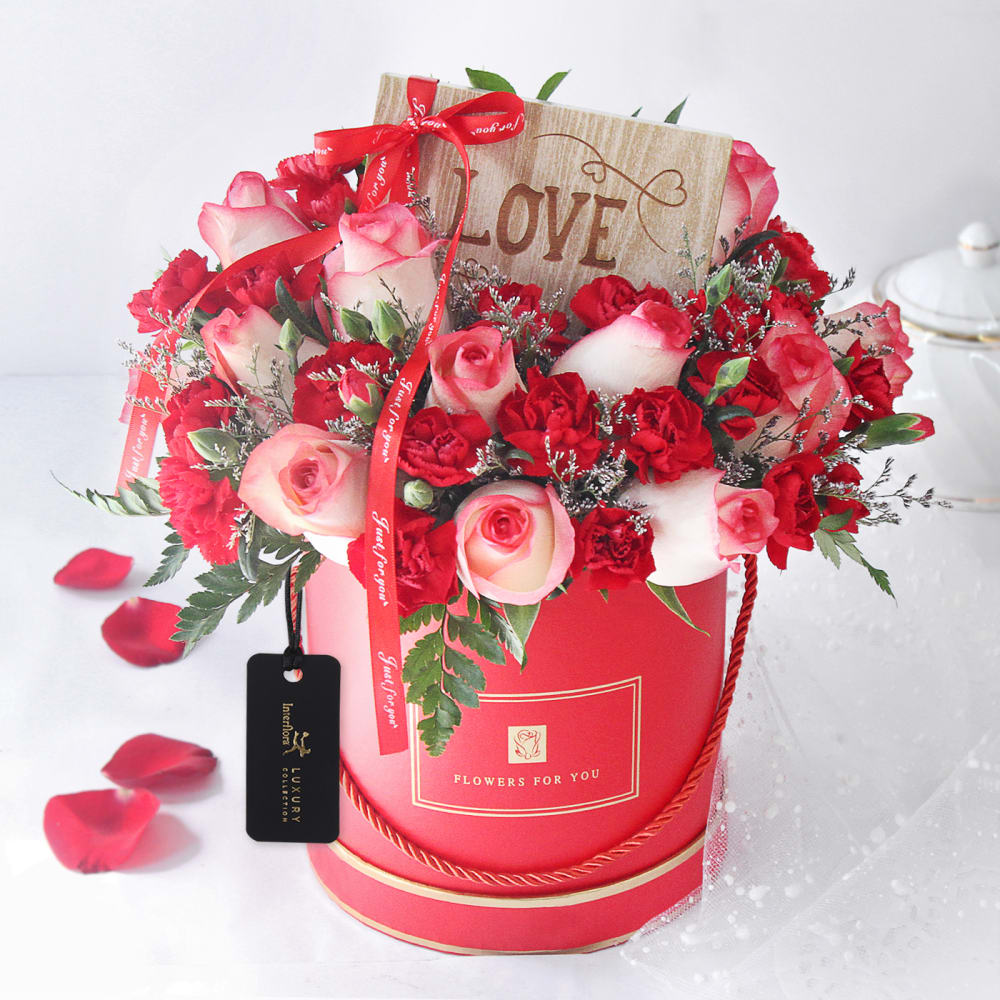 These are called sovereign roses. They look majestic and alluring and convey your acceptance of someone's influence or power (pun intended) over you. This one is a perfect Valentine Day gift for your wife ;)
Peach- "Let's start a life together"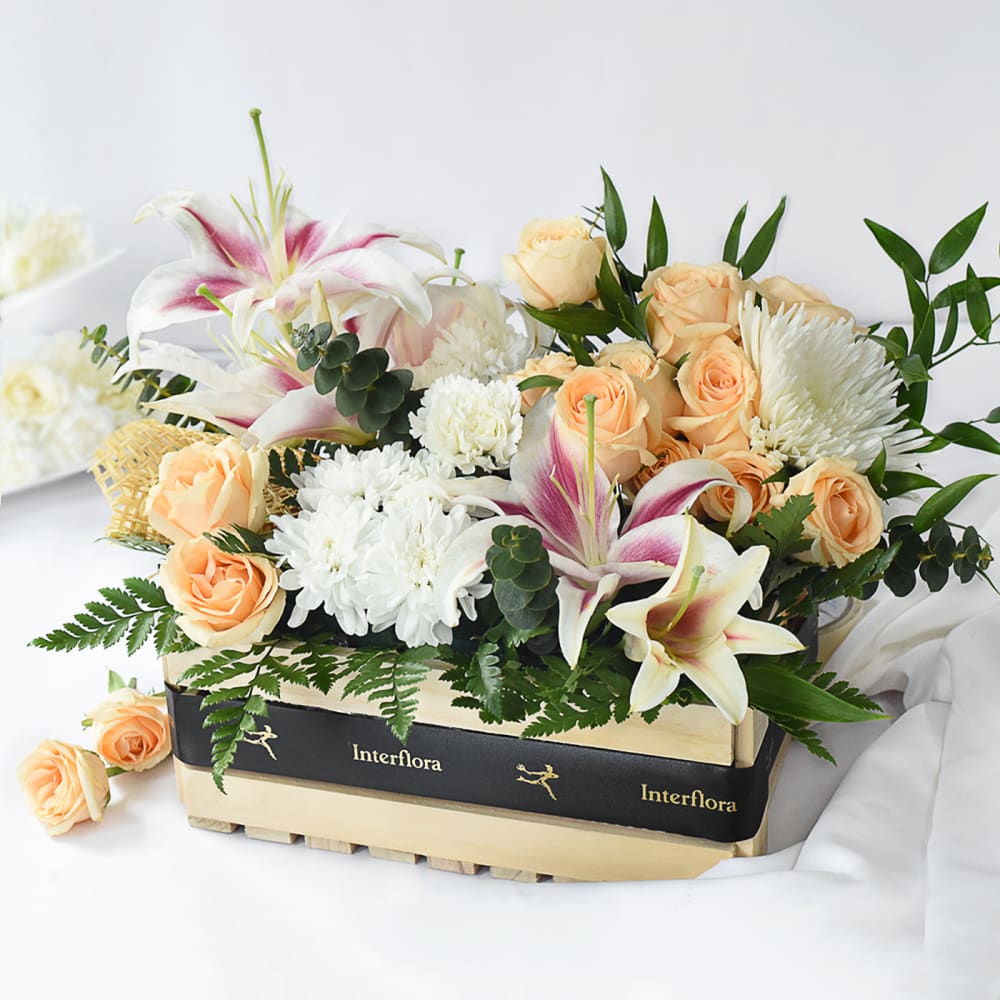 If you want to ask someone to be yours forever, peach rose is the flower to choose to say it. The shade of the rose is neither too light nor too dark, a perfect symbol of the sweet and delicate start of a relationship.
Orange or Coral- "You are the magnet that attracts me"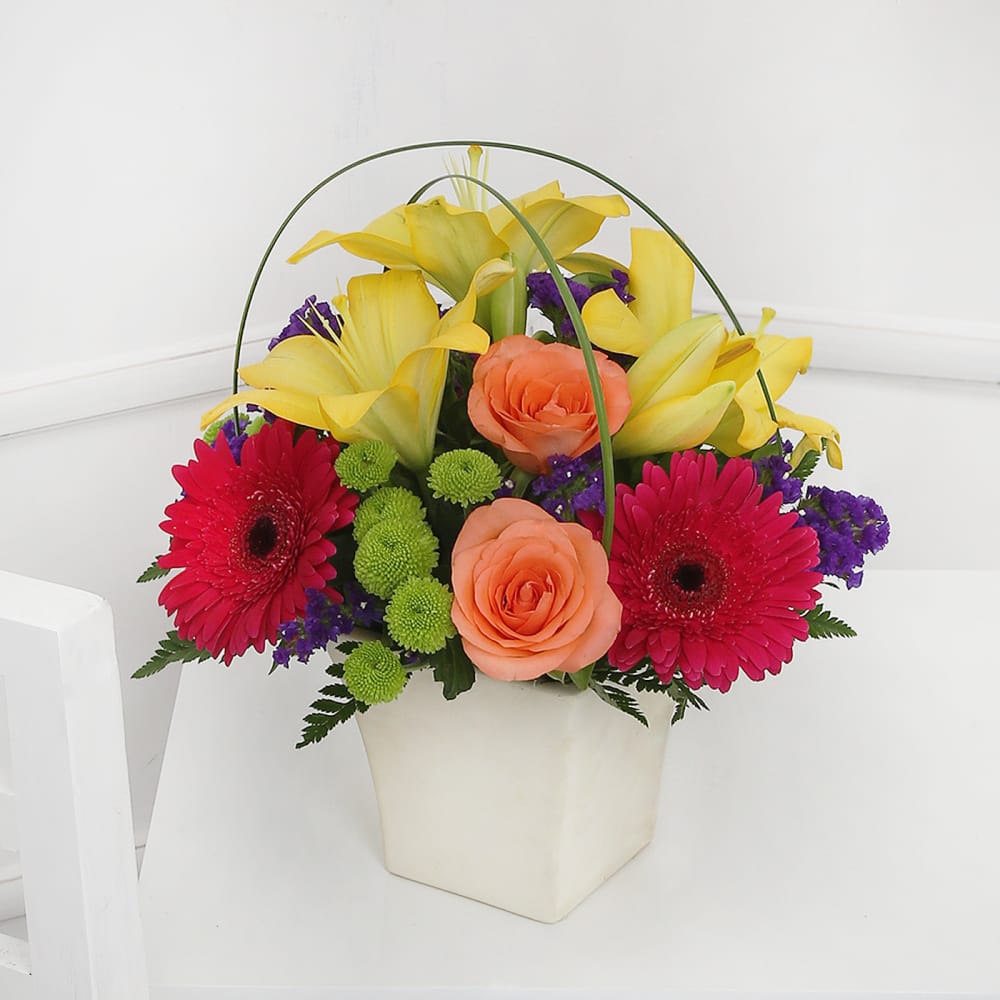 Presenting an orange or coral coloured rose to a special someone means you are saying I am fascinated by you.
Purple- "I fell for you the moment I saw you"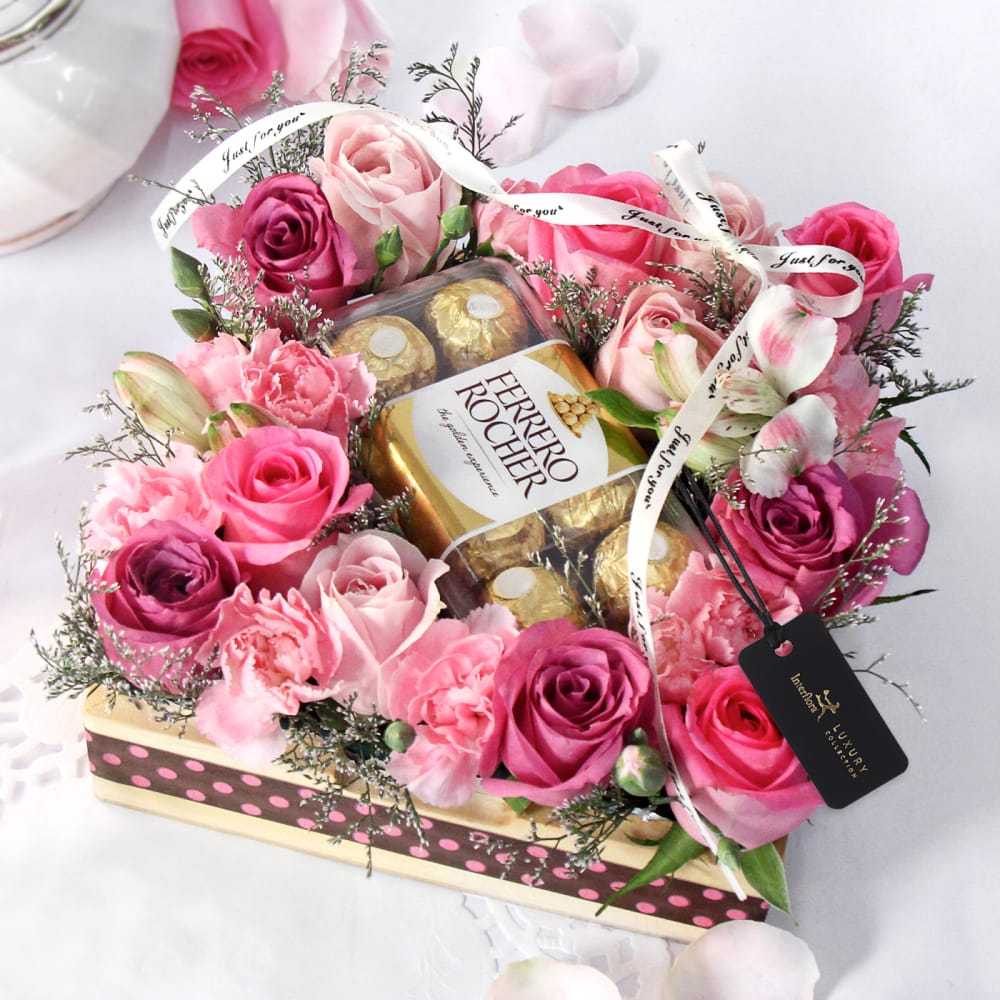 Got pierced right at the heart with the arrow of someone's look? Your perfect flower for Valentine's Day is a purple rose. Gift this to him or her on the day and give your feelings a beautiful voice.
But if you think red roses are still what works best for you, then we have exotic and expertly arranged bouquets for your beloved.
Also, explore some beautiful rose flower gifts for Valentine's Day on Valentine's Day page of Interflora.in.