The glitzy, glamorous birthday themed, 'One Night in Paris' for the beautiful Devita Saraf, Chairman and CEO of Vu Television, Mumbai, was an event in the recent past, now being reminisced for its chic floral display, and sheer exquisiteness. The occasion was celebrated in the Southern part of the city, and had a number of well-known faces in attendance.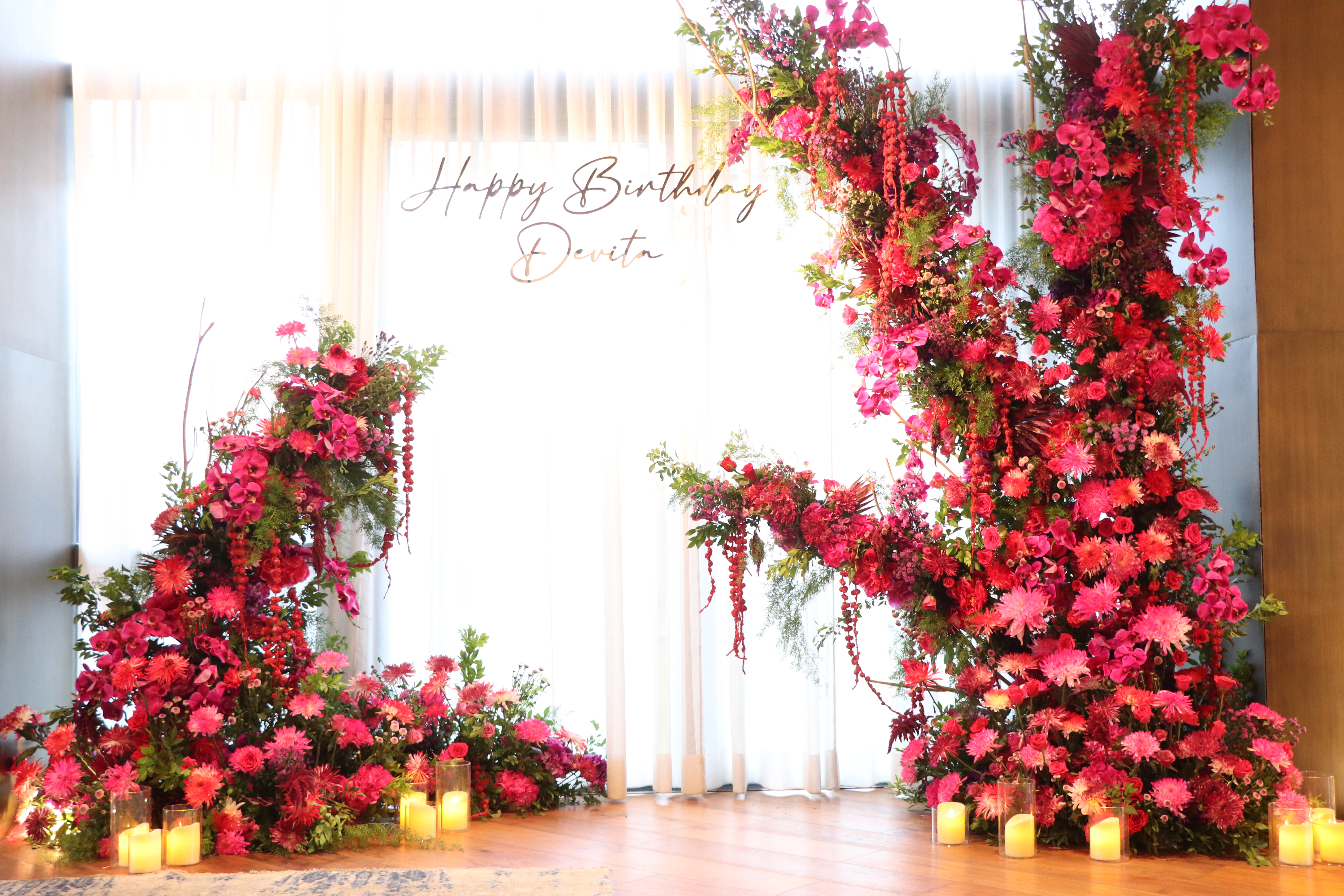 The venue was set in the ballroom of the Lodha Altamount in Lower Parel, and needless to say, the decor was as special as the reason for celebration. Staying true to the chosen theme, the setting reflected the Parisian spirit, and the poolside view only added to the effect of the sun-dappled quays of the 'City Of Love'. The magnificent floral decor -- from structured floral art to beautifully decorated glass vases, left guests awed and mesmerised! The arrangements showcased a plethora of flowers hued in shades of pink and reds, echoing grandeur and oozing an interesting mix of liveliness and luxury.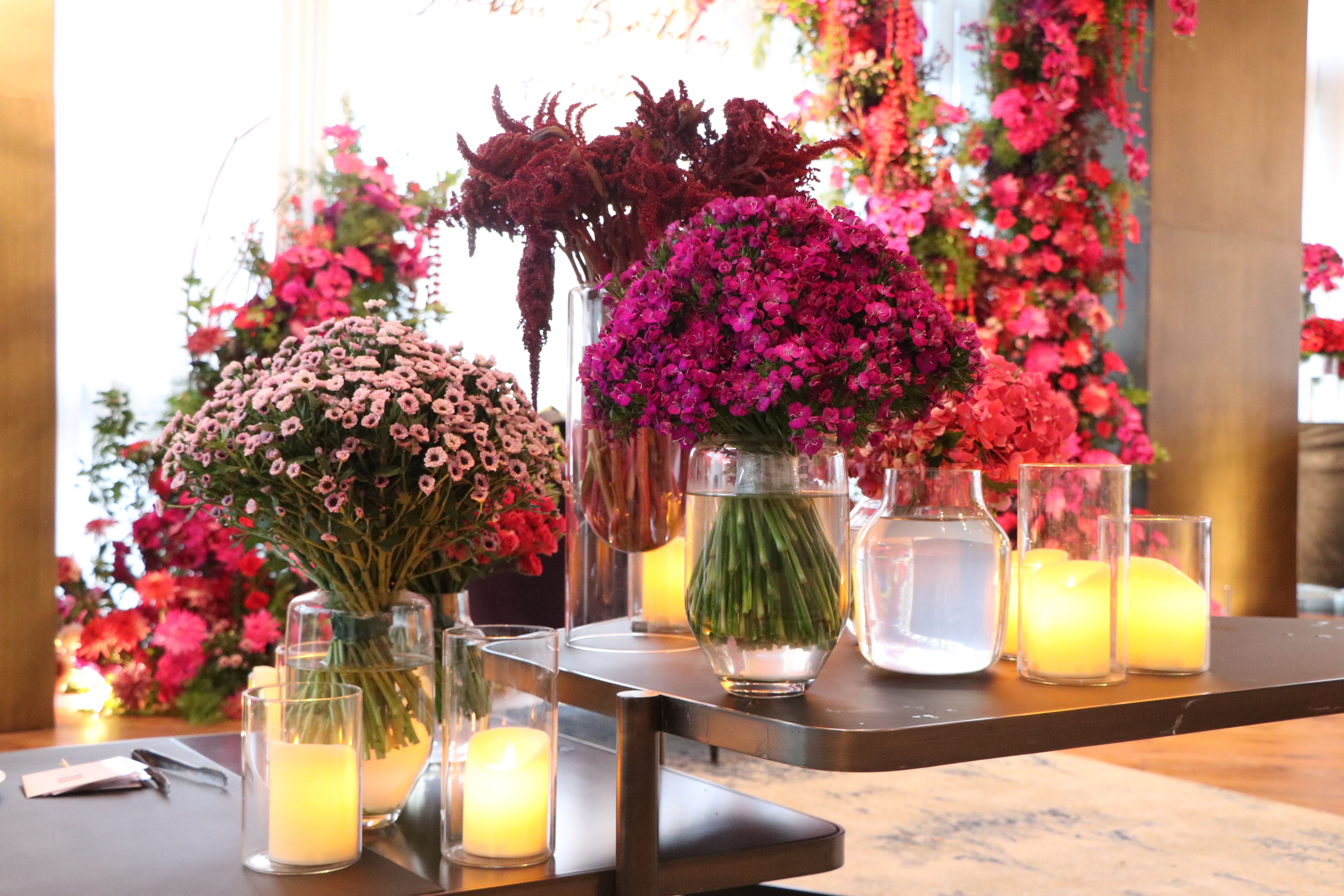 The blooms on display ranged from Hydrangea, Amaranthus and Celosia, to Chrysanthemums, Peony, Roses and many more! With plenty of candles kindled along the glassed planters, the ballroom looked warm, welcoming and uber chic. Pearl and crystal accessories added to the shine and shimmer that dazzled and added to the aura of the venue.
Not to mention, the scrumptious spread of snacks, entrée's and desserts was another highlight of the evening! The buffet was set to perfection, replicating the Jeff Leatham 4 Seasons layout, with runners lined with centerpieces, and elegant vases holding compact, long & low monochromatic and pop colored flowers. Guests tantalised their taste buds with a menu that ranged from macaroon towers to tempting smoked chicken and mushroom quiches, pumpkin patés, salted caramel cheesecake pastries, decadent chocolate mud cake and more.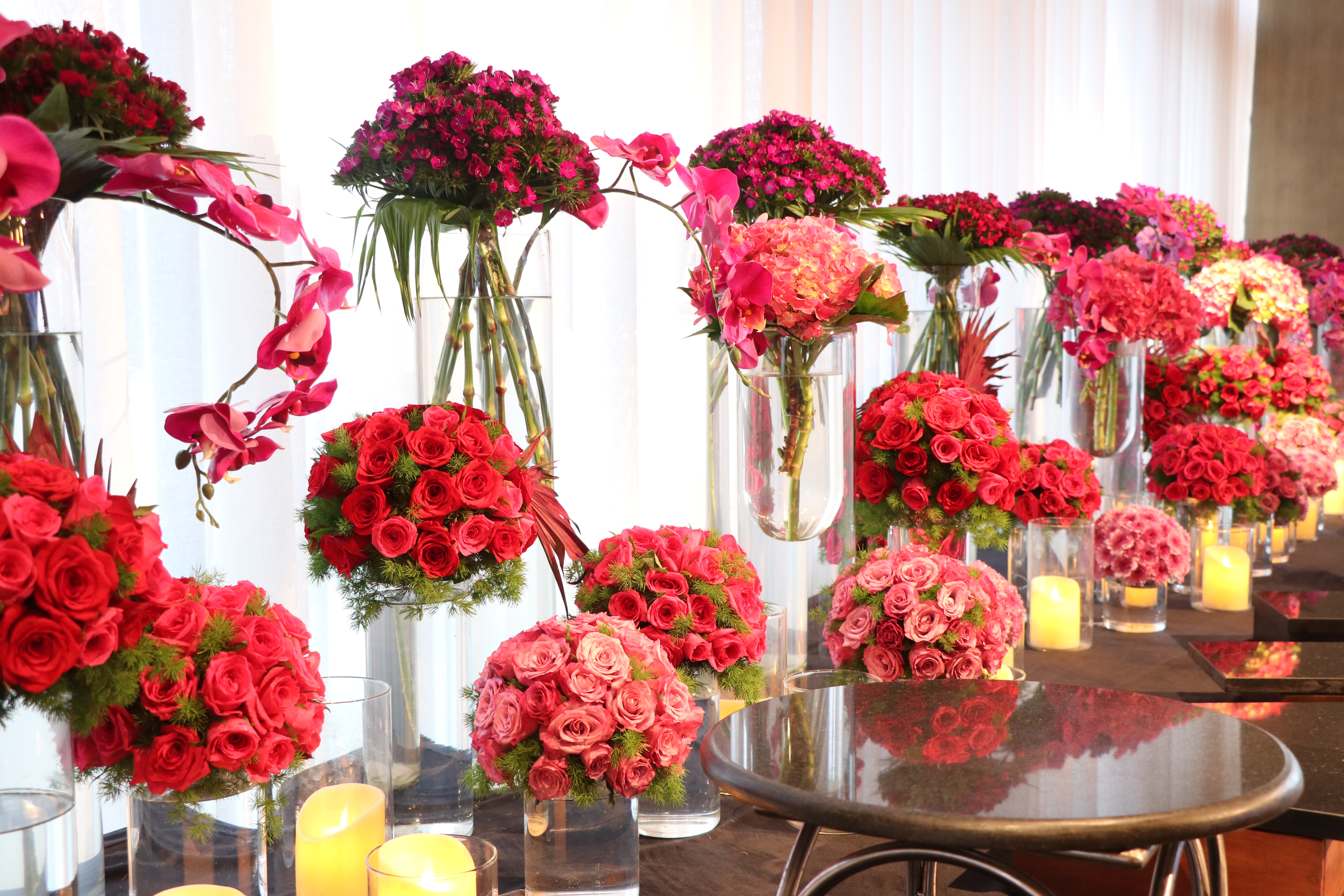 All-in-all, the enigmatic ambience created for Devita was synonymous to the powerhouse she is. The ideal amalgamation of beauty, power, and femininity.